Trinity Episcopal Church
Introduction
Author-Uploaded Audio
This site is historically significant, as it was where Harry Truman and Bess Wallace were married on June 28, 1919. In addition to Truman and his wife being married in Trinity Episcopal, Truman's daughter Margaret married her husband Clifton Daniel there as well on April 21, 1956. Bess Truman's funeral was also held at Trinity Episcopal in October of 1982. The Trinity Episcopal Church is reported to be the only example of the work of John Hubbard Sturgis, who introduced the Victorian Gothic design to the United States, west of the Allegheny Mountains. P. Morgan constructed the church foundation.
Listen to the audio clip above to learn more about the Truman's wedding here!
Images
This is a street view of Trinity Episcopal Church as it stands today.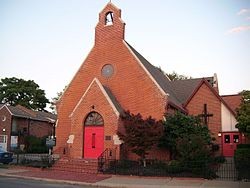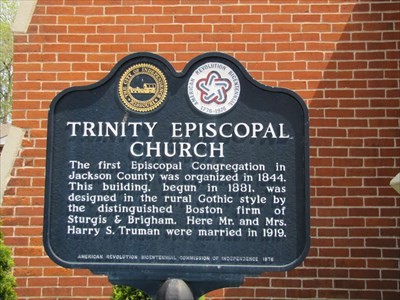 Harry and Bess Truman's Wedding, June 28, 1919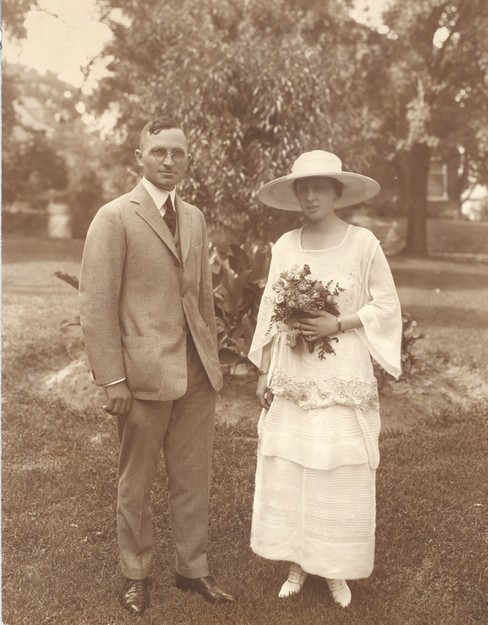 Interior of the church decorated for the Truman's wedding, June 28, 1919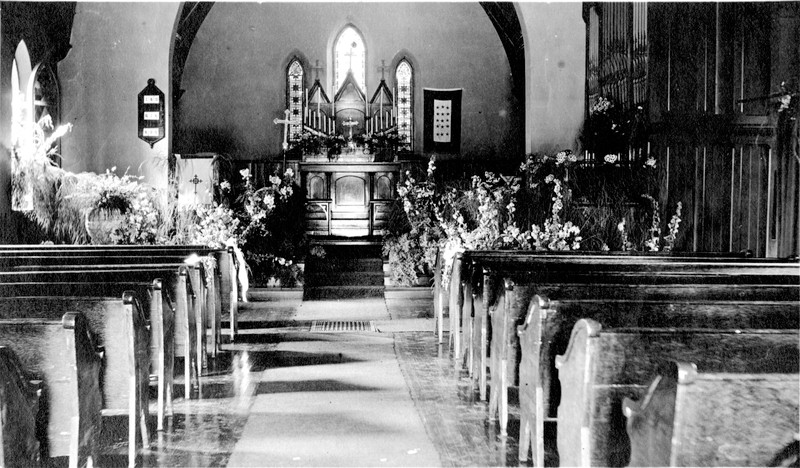 Backstory and Context
Trinity Episcopal is a one-story brick church with a rectangular shape and a rectangular extension/addition in the rear. The red brick exterior with mock flying buttresses projecting from the side walls coincide with an ocular window on west-facing façade above the vestibule. The church also has stained glass windows with pointed arches separated by engaged buttresses projecting from the north and south side walls of nave. A steeply-pitched gabled roof over the nave contains a stepped, thin belfry tower at the west façade gable end, with double-leaf doors in slightly projecting enclosed porch with gable roof leading into
vestibule. Trinity Episcopal Church is located at 409 N. Liberty St, in Independence. 
Sources
Truman National Historic Landmark Nomination 
NARA, Harry S. Truman Library & Museum
Southern, Mrs. William. "Wedding of Bess Wallace and Captain Harry S. Truman." The Examiner. Found at trumanlibrary.gov. 
Image Sources
https://www.trumanlibrary.gov/photograph-records/73-1668

https://www.trumanlibrary.gov/photograph-records/2016-911

Additional Information