Brooks Building
Introduction
Constructed in 1892 and originally named the Merchants National Bank Building (it eventually was called the McColl Building), the Brooks Building is one St. Paul's most historically important structures. In terms of architecture, the building is the last remaining 18th century structure and the last example of Romanesque-style design on Jackson Street. The building also played an important role in St. Paul's economic development and political history. As for the former, many of the city's wholesale and retail businesses were tenants here (the bank was on the first floor). As such, the building was the center of the city's (and therefore the northwest's) economic development. In terms of political history, the upper floors featured offices rented to lawyers. Many of these individuals rose to great national prominence, such as Frank B. Kellogg, who became a U.S. Senator and was Secretary of State under President Calvin Coolidge. He also served as ambassador to the United Kingdom. The building, which continues to house offices, is listed on the National Register of Historic Places.
Images
The Brooks Building, as it is known today, was built in 1892 and is significant in terms of architecture as well as economic and political history.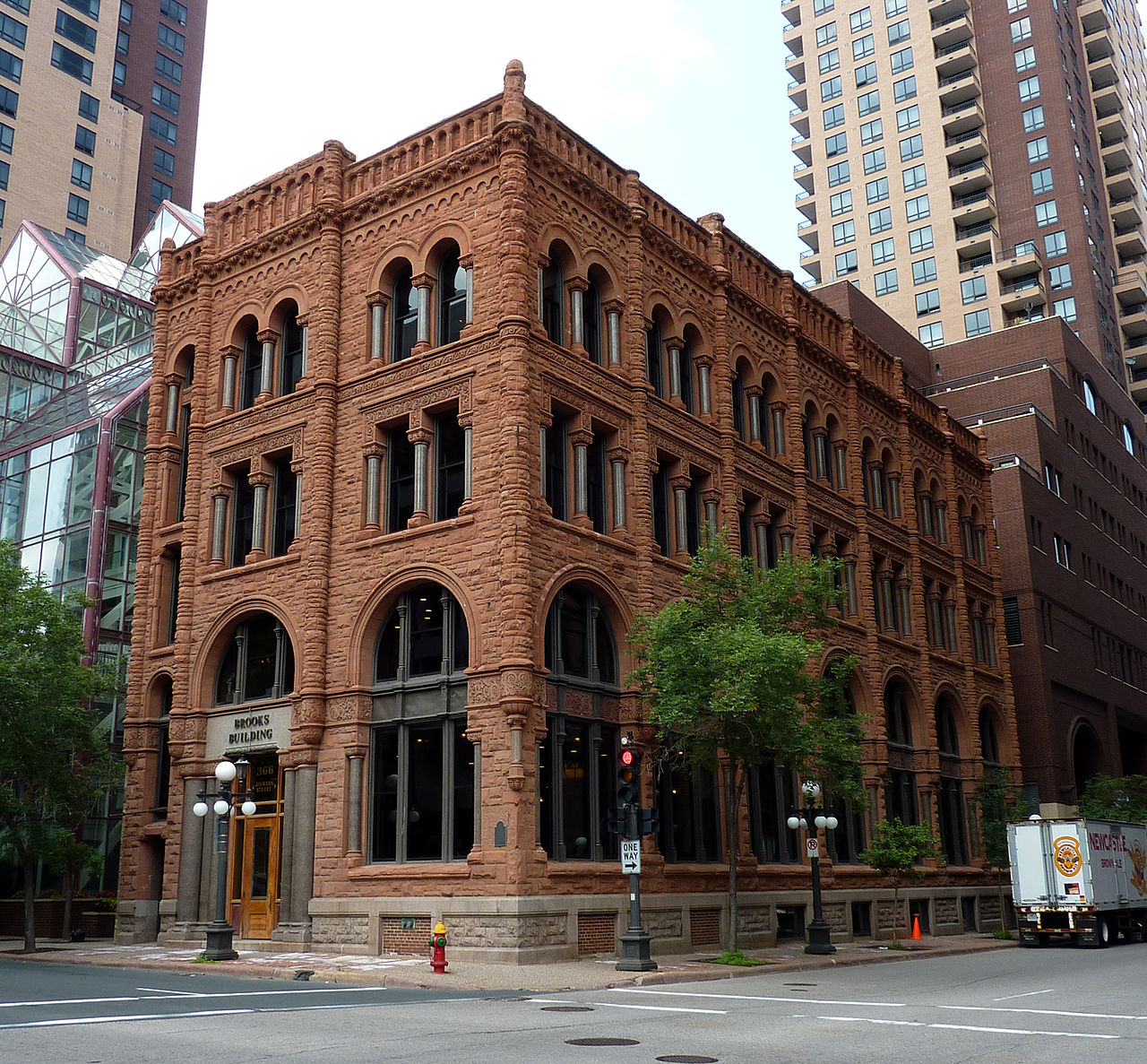 Backstory and Context
Other notable tenants who rose to national importance were Cushman Kellogg Davis, who served as governor of Minnesota and as a U.S. senator; Pierce Butler, who served on the U.S. Supreme Court 1922-1939; and William D. Mitchell, who served as U.S. Solicitor General from 1925-1929 and U.S. Attorney General from 1929-1933. In 1967 the city had plans to demolish the building to widen the streets. Luckily, preservationists organized to save the building and the city dropped its the plans to tear it down.
Sources
Lynne VanBrocklin & Thomas J. Lutz. "McColl Building." National Park Service - National Register of Historic Places Nomination Form. December 19, 1974. https://npgallery.nps.gov/GetAsset/541c8770-dbfb-4246-9a72-0dcbc2c95210.

Photo: Bobak Ha'Eri, via Wikimedia Commons