Little Haiti Cultural Complex and Art Gallery
Introduction
Construction of the Little Haiti Cultural Complex began in 2006. The complex includes an art gallery, marketplace, theater, and several community spaces. The complex also serves as the home of several festivals that highlight the art and culture of Haiti and people of Haitian descent in Miami and around the world.
Images
Yeleen Gallery at 294 NW 54th St aims to highlight pieces that explore the struggles of minorities and immigrants within the local sphere.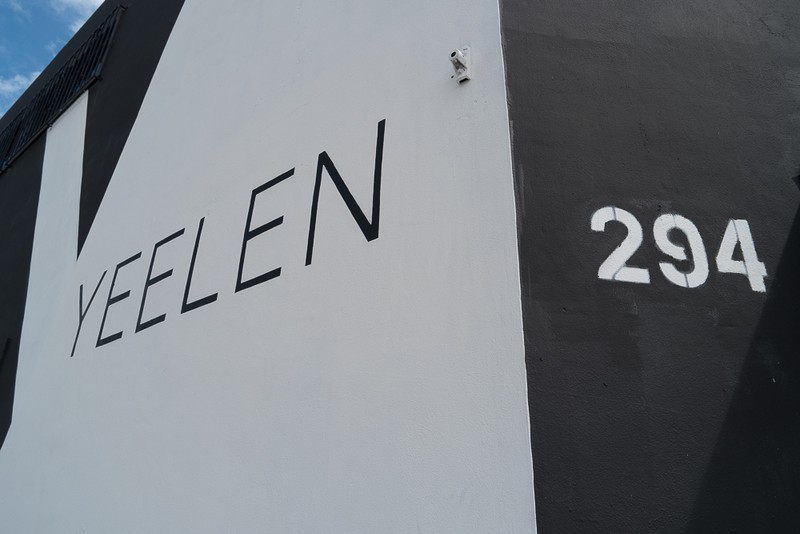 Liberi Mapou is located nearby at 5919 NE 2nd Ave. It offers a bookstore and also serves as a cultural space.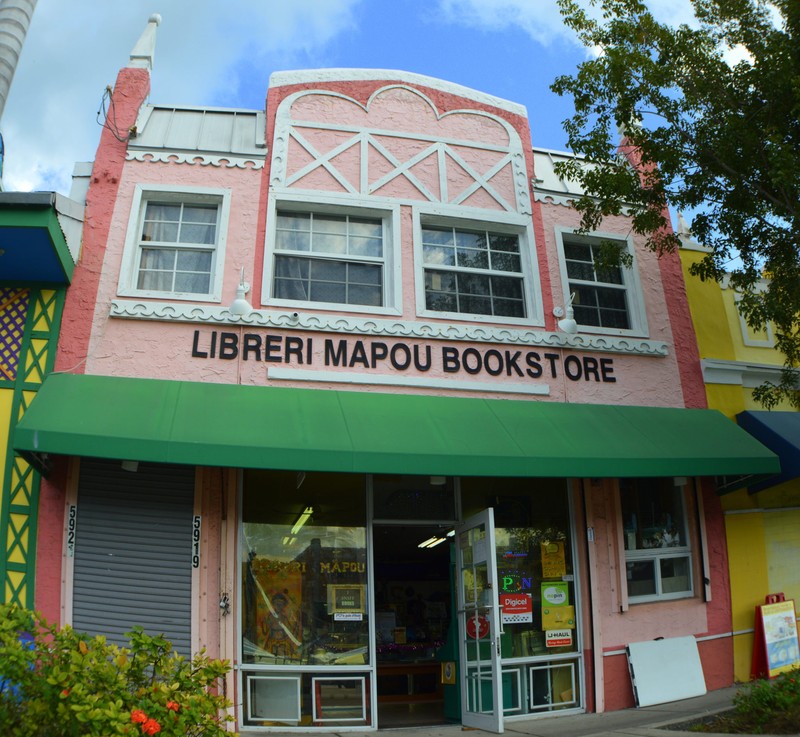 The art gallery in the Little Haiti Cultural Complex offers over two thousand feet of gallery space and hosts events throughout the year.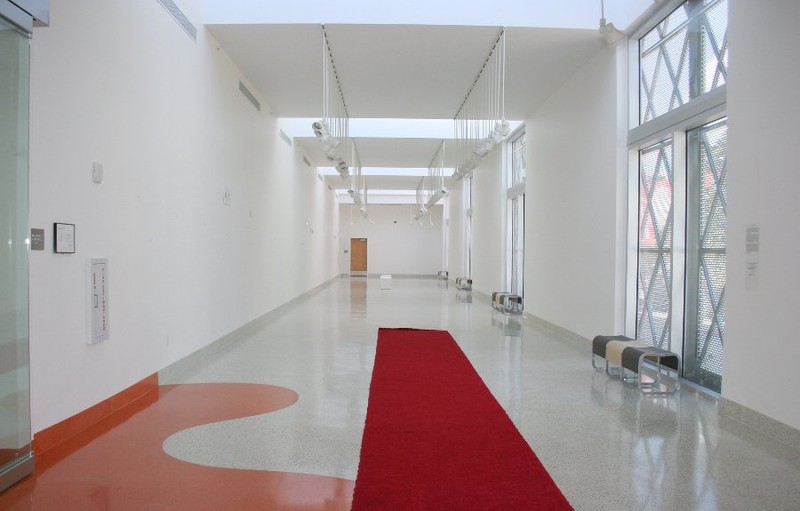 Backstory and Context
There is limited research on the historic sites in Little Haiti, but some scholars briefly cover the significance of art and religion in the community. Notre Dame D'Haiti is central to the political shifts in the homeland and abroad and remained a key reason why many immigrants settled in Little Haiti. The social services provided to the new immigrants were concentrated in the church and created an atmosphere of cultural familiarity. Alex Stepick writes extensively about the rise of Little Haiti (and to a large extent the Haitian diaspora in Miami) in comparison to Cuban communities. In Visual Culture and Visual Piety in Little Haiti: The Sea, the Tree, and the Refugee Alex Stepick and Terry Rey discuss the space where Haitian Vodou and Haitian Catholicism occupy and the dual meanings of imagery seen in the art around Little Haiti. Using the "triangle of religious forces" model, they identify different sites of historical significance in Little Haiti, Notre Dame D'Haiti, Botanica Halouba and Mission Evanelique du Christianisme. While their work does bring light to religious sites in Little Haiti, they ignore secular spaces like the Little Haiti Cultural Center.
Newer art based establishments are building on the history of Little Haiti and Lemon City as a way to engage new audiences in Little Haiti.
Creole: Gen limite rechèch sou sit sa yo istorik nan Little Ayiti, men gen kèk entelektyèl yon ti tan kouvri siyifikasyon an nan atizay ak relijyon nan kominote a. Notre Dame D'Ayiti se pwen santral nan orè yo politik nan peyi a ak aletranje e li te rete yon rezon ki fè kle poukisa anpil imigran rete nan Little Ayiti. sèvis sosyal yo bay imigran yo nouvo yo te konsantre nan legliz la e te kreye yon atmosfè nan abitye kiltirèl. Alex Stepick ekri anpil sou monte nan nan Little Ayiti (epi nan yon gwo limit dyaspora ayisyen an nan Konte Miami) an konparezon nan kominote Kiben yo. Nan vizyèl Kilti ak vizyèl pyete nan Little Ayiti: Lanmè a, pye bwa a, ak Refijye Alex Stepick la ak Terry Rey diskite sou espas ki la kote ayisyen Vodou ak ayisyen Katolik rete nan ak siyifikasyon yo doub nan simagri wè nan atizay la nan Little Ayiti. Lè l sèvi avèk "triyang lan nan fòs relijye" modèl, yo idantifye sit diferan nan siyifikasyon istorik nan Little Ayiti, Notre Dame D'Ayiti, Botanica Halouba ak Misyon Evanelique du Krisyanis. Pandan ke travay yo fè pote limyè nan sit relijye nan Little Ayiti, yo inyore espas eksklizyon tankou Little Ayiti Sant Kiltirèl la.
Plus atizay ki baze établissements ap bati sou istwa a nan Little Ayiti ak Lemon City kòm yon fason yo angaje yo odyans nouvo nan Little Ayiti.
Sources
Carrié, Edouard Duval, and Megan Jeanette Myers. "Big ideas in little Haiti: a conversation with contemporary Haitian artist, Edouard Duval Carrie." Afro-Hispanic Review (2013): 93-98.
Additional Information