Little Haiti Murals - Wynwood Walls
Introduction
Even before the creation of the murals known today as the 'Wynwood Walls,' Little Haiti's artists used public art to create new narratives and embrace the rich multiplicity of their history and experiences. These sites range from small actions of resistance to large projects meant for buildings. They especially use imagery and symbolism present in the homeland to enunciate the uniqueness of their experiences as Haitian Americans in Little Haiti.
Images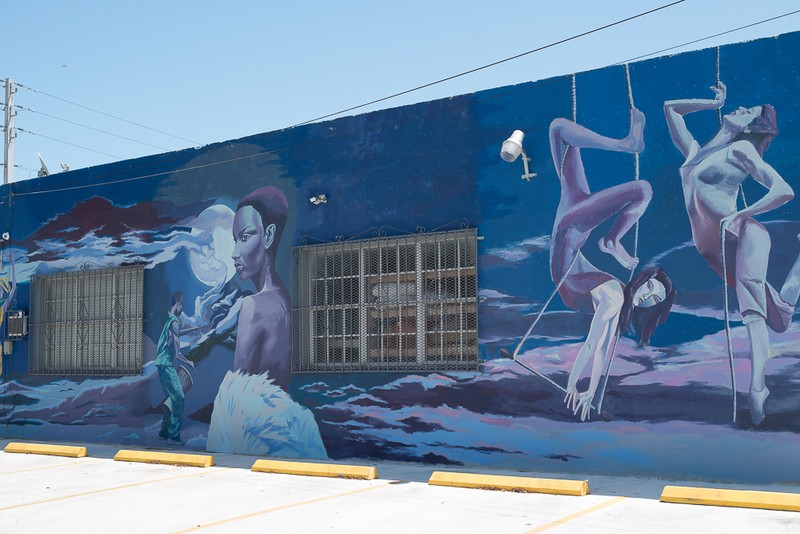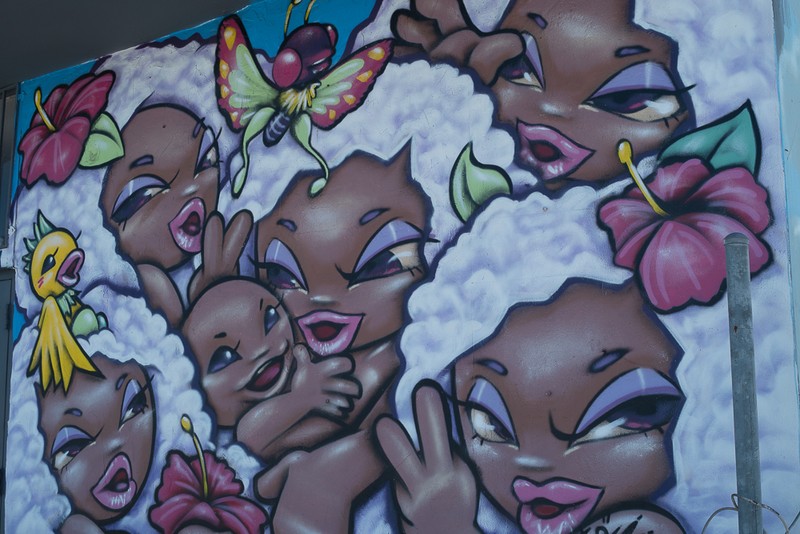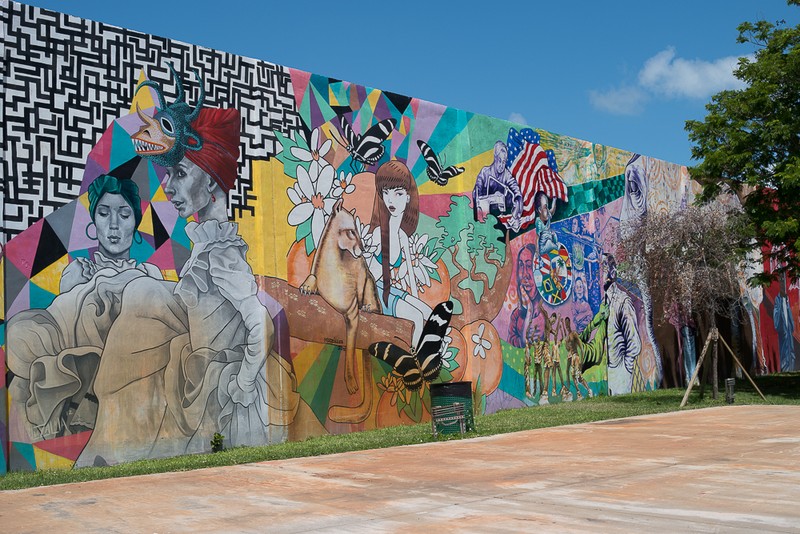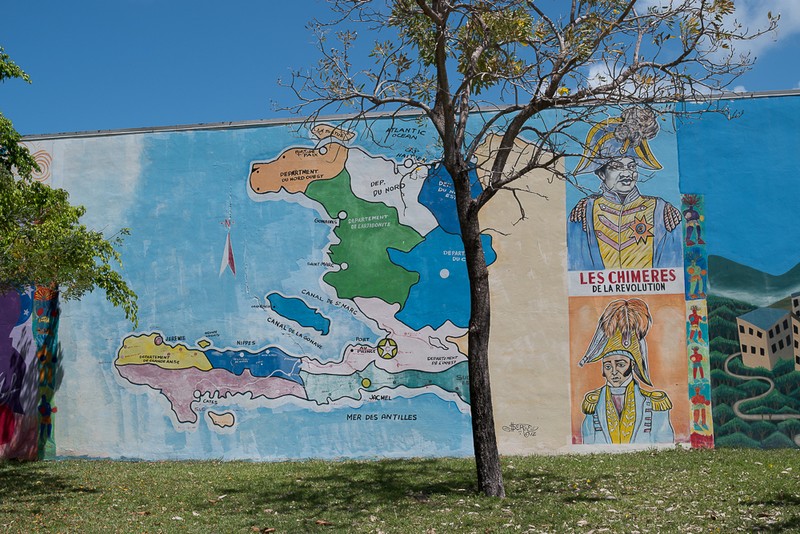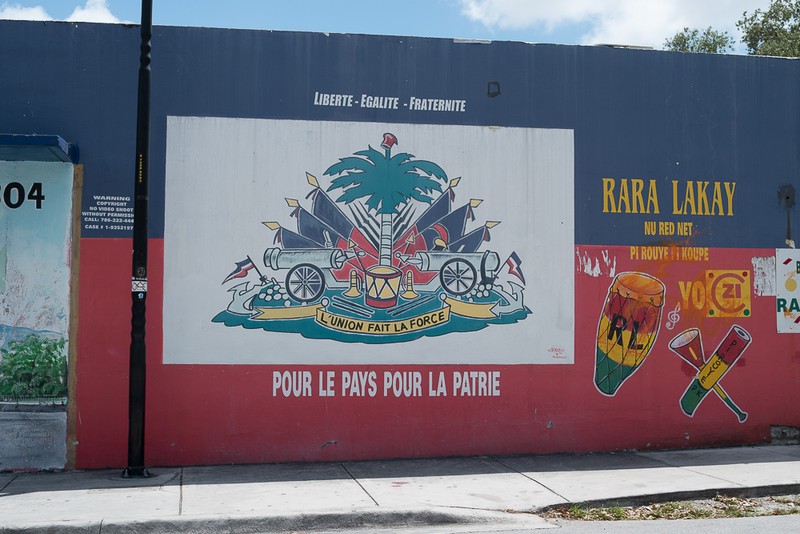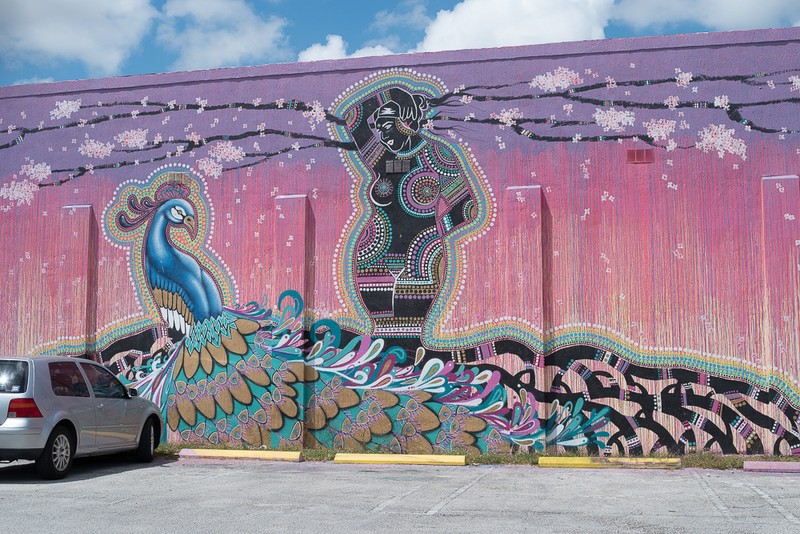 Backstory and Context
English: The public art pieces in Little Haiti directly confront the ideas of race and public memory in Miami (and to a large extent, the Atlantic) while using old symbols to define new problems. The art itself can be found on almost every corner and has underlying definitions for the residents and the artists. One of the most prominent of muralists is Surge Toussaint, who paints the murals specifically to create an experience of memory for all generations living in the area. The murals frequently confront ideas from different eras to show the continuity in their stories and still pay homage to the Bahamian and African American roots in Lemon City. The art frequently uses mythological and religious symbols that are familiar to the diaspora.

Creole: Moso yo atizay piblik nan Little Ayiti dirèkteman konfwonte lide yo nan ras ak memwa piblik nan Konte Miami (epi nan yon gwo limit, Atlantik la) pandan w ap itilize senbòl fin vye granmoun yo defini pwoblèm nouvo. ka atizay nan tèt li ka jwenn sou prèske chak kwen e li te kache definisyon pou rezidan yo ak atis yo. Youn nan enpòtan nan pi fò nan Muralists se Onn Toussaint, ki moun ki pentire epitou travay yo espesyalman yo kreye yon eksperyans nan memwa pou tout tan k ap viv nan zòn nan. epitou travay yo souvan konfwonte ide ki soti epòk diferan yo montre kontinwite a nan istwa yo epi ou toujou ap bay omaj a rasin yo bahameyen ak Afriken Ameriken nan oto domaje lavil la. Atizay la souvan sèvi ak senbòl mitoloji ak relijye ki abitye nan dyaspora a.
Sources
McLymont, Rosalind. "Heritage Tourism in Miami." Network Journal 21, no. 3 (2014): 36.