Camp Blanding Museum and Memorial Park
Introduction
Camp Blanding was created as a training facility for the U.S. Army during World War II. Today, it is a Joint Training Site for the National Guard, as well as Reserve Component and Active Component training. The museum and memorial park is located on the facility and is operated and supported by volunteers.
Images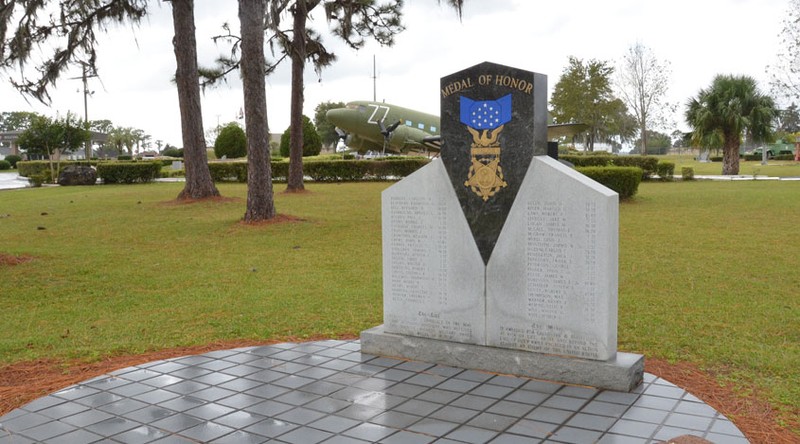 29th Infantry Division Statue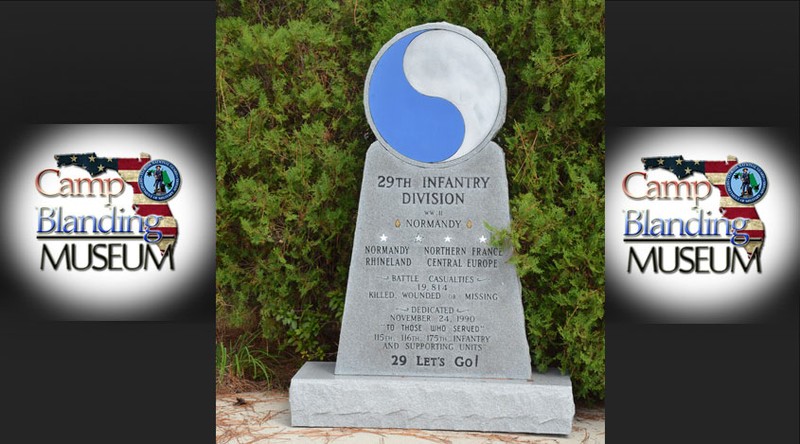 Medal of Honor recipients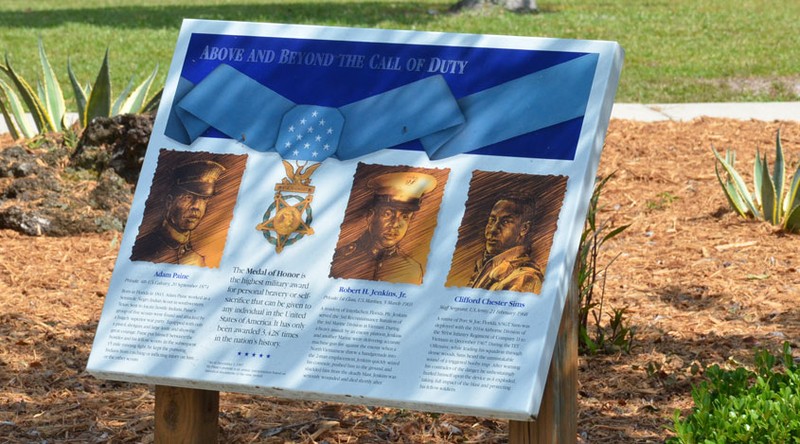 Backstory and Context
Camp Blanding has served as a training center since 1939 when it was created to train Florida National Guard. After the US entered World War II, the Army used Camp Blanding to house two infantry divisions and several other units. When World War II broke out, however, Camp Blanding was enlarged and converted to a federal reserve.

By 1943, Camp Blanding was used to train hundreds of thousands of specialist troops, including the Infantry, Cavalry, Tank Destroyer, Field Artillery, Engineer, and Medical divisions. Camp Blanding served as an Infantry Replacement Center from 1944 to 1945, and later became home to a hospital with 2800 beds. A German Prisoner of War Compound was later established. After WWII ended, Camp Blanding was reverted to the control of the state as it now serves as a joint training site for the National Guard and other Reserve forces, along with providing some active duty troop training.

The Camp Blanding Museum houses a collection of artifacts from World War II such as weapons, photos, and uniforms. The museum also allows users to tour a refurbished World War II-era barracks. Camp Blanding Memorial Park is dedicated to providing memorabilia of military history. The Park has monuments honoring those who trained at Camp Blanding. These monuments include nine Army Infantry Divisions and the 508th Parachute Infantry Regiment. Monuments recognizing recipients of the Medal of Honor and Purple Heart can also be found in the Camp Blanding Memorial Park. Visitors are also able to see exhibits about German prisoners of war that were held here during WWII. The park provides picnic areas for families who come to visit and learn about the military history of Camp Blanding.
Sources
"Camp Blanding Museum". Accessed April 19, 2017. http://www.campblanding-museum.org/gallery.html.

"Camp Blanding Museum and Memorial Park". 30th Infantry. Accessed April 18th, 2017. http://www.30thinfantry.org/blanding.shtml.

Edwards, Corey A.. Discover Florida's Historic Camp Blanding Museum. Camp Blanding Museum. November 23, 2018. Accessed June 30, 2019. https://hamptonlakebb.com/2018/11/23/camp-blanding-museum/.


Additional Information