Pardee Home
Introduction
Oakland's Pardee Home is one of the city's most striking and historic architectural gems. Located in the Preservation Park district, the home was built in 1868 and was home to three generations of the Pardee family.
Images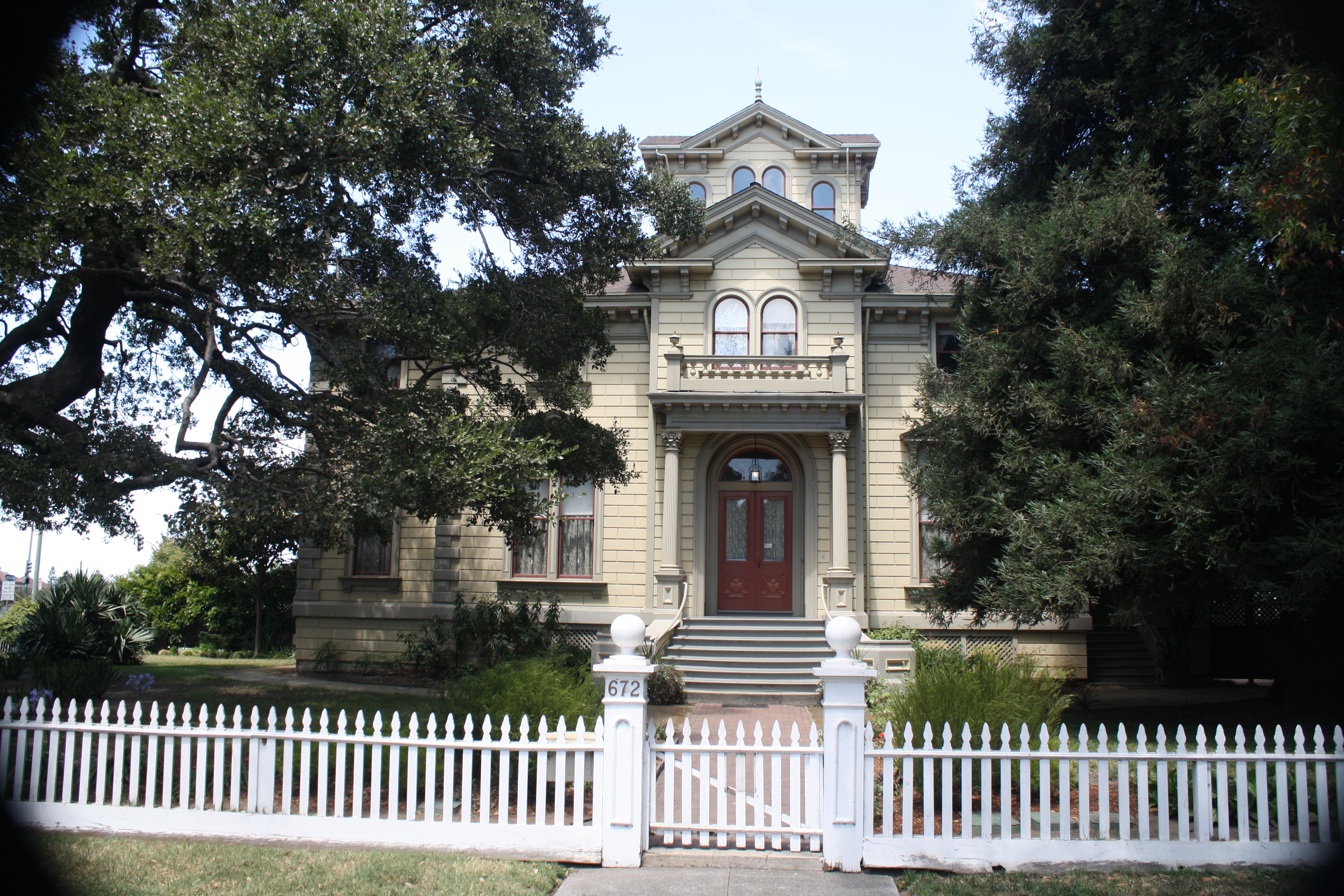 The family of George and Helen Pardee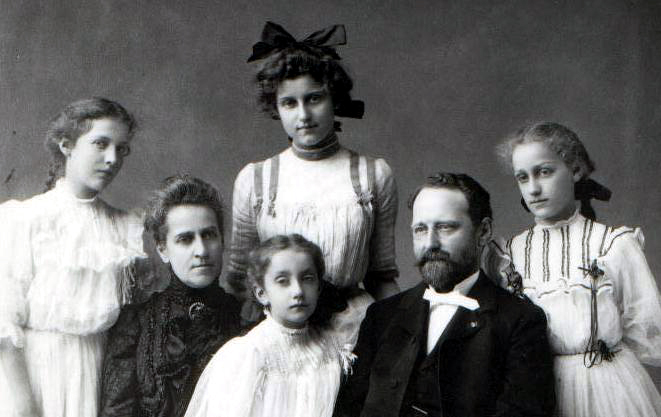 Backstory and Context
In the late 1840s and early 1850s, thousands of migrants made the journey to California following the news of the discovery of gold. One of those migrants was Enoch Pardee, who moved from the Midwest to the Sierra Nevada in search of gold. Pardee was successful enough in the Gold Rush to become an optometrist, and after becoming a respected and prominent physician, he entered politics. He eventually became mayor of Oakland, state assemblyman, and a state senator.

Pardee built the home on 11th Street in 1868-1869. Following the elder Pardee's death, the home passed to his son, George Pardee. George Pardee became a physician like his father, and followed him into politics as well. Pardee served one term as mayor of Oakland and was elected governor of California in 1902. Pardee is remembered as California's "earthquake governor" because of his leadership in the aftermath of the 1906 earthquake; he traveled back to Oakland from the governor's mansion, and worked twenty-four hour days personally overseeing the recovery effort.

Following the death of George Pardee, the home became the property of two of his daughters, Madeline and Helen. They lived in the home until they died in 1980 and 1981, respectively. Now a museum, the Pardee home remains much as it was when the Pardee sisters died. George Pardee's wife, Helen, collected items from around the world, and most of them are still on display in the home, as well as the original furnishings.

The Pardee Home was added to the National Register of Historic Places in 1976.
Sources
"Pardee House". Office of Historic Preservation, California State Parks
. Retrieved 15 April 2017.
Additional Information