Heinold's First and Last Chance Saloon
Introduction
More than simply a bar, Heinold's First and Last Chance Saloon is an Oakland institution. The bar has existed for nearly as long as the city itself, and has played a part in many of Oakland's crucial moments.
Images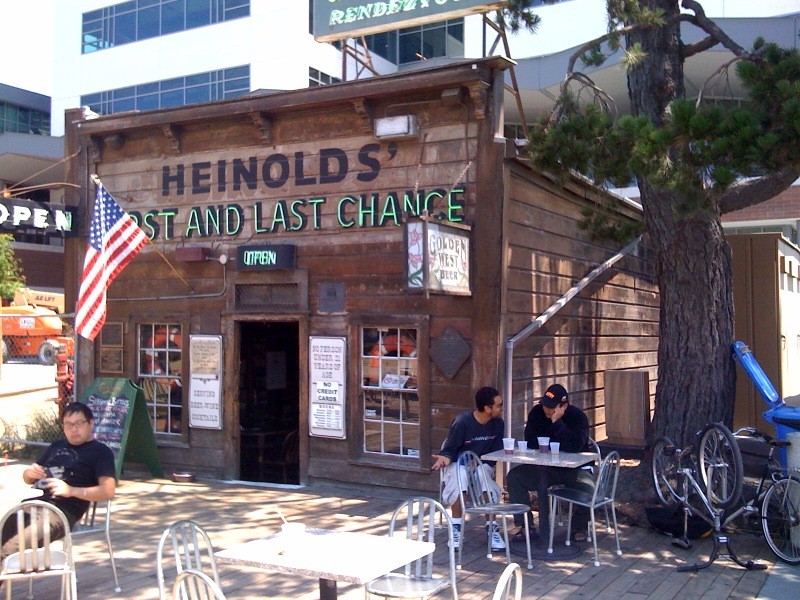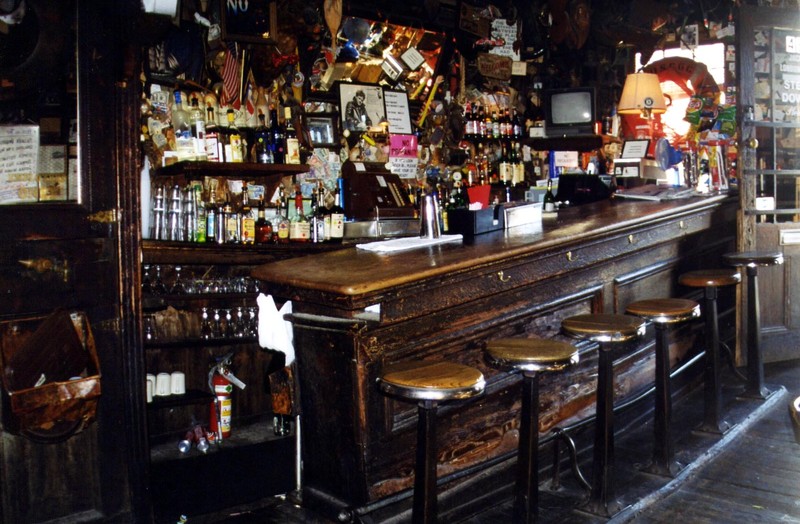 Backstory and Context
Located on the corner of Jack London Square, Heinold's First and Last Chance Saloon was built in 1883. Since that time, the bar--small, dark, and generally crowded--has operated continuously.

Heinold's was built from the remains of an old whaling ship. For its first few decades of existence, the bar was known as J. M. Heinold's Saloon, named for its owner. By the 1920s, however, the name changed to reflect the realities of Prohibition Era America; the nearby town of Alameda was a dry town, which meant that Heinold's was the first chance for alcohol if you arriving in Oakland, and the last chance if you were leaving. The name also reflects saloon's location as the first and last chance for heavy drinking for sailors going to and coming from sea.

Heinold's is also intimately connected the writer Jack London. The young aspiring writer was a regular visitor to Heinold's during his high school years, and sat at the bar's tables--still in the saloon today--to study and make notes for The Call of the Wild and The Sea Wolf, as the bar's seafaring patrons regaled each other with their stories. There are numerous mentions of the saloon in London's novel, John Barleycorn. The association with London makes the bar a popular draw for his fans, and Heinold's is also known as Jack London's Rendezvous.

Like London, the 1906 earthquake also left its mark on Heinold's. There's an eight inch gap just inside the door, and the saloon's floor is noticeably slanted, both quirks contributed by the earthquake. A corner of the narrow space is home to a clock eternally stopped at 5:18, the moment of the 1906 quake.

Heinold's First and Last Chance Saloon was added to the National Register of Historic Places in 2000.


Additional Information