Children's Fairyland
Introduction
One of Oakland's most popular children's attractions, Fairyland has entertained children for the better part of the last one hundred years. Characterized by its whimsical, fantasy-inspired storybook sets, the park inspired Walt Disney and was a launching pad for puppeteer Frank Oz.
Images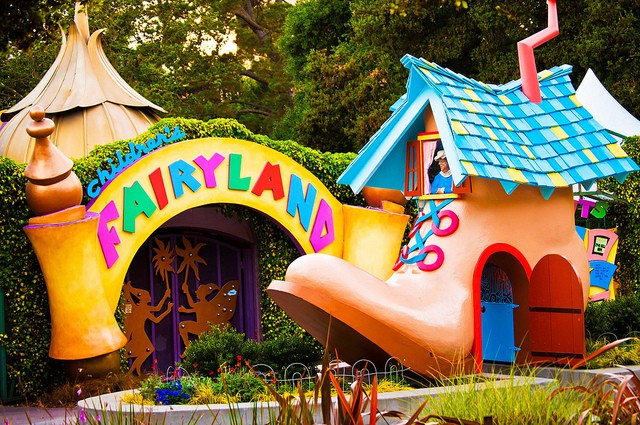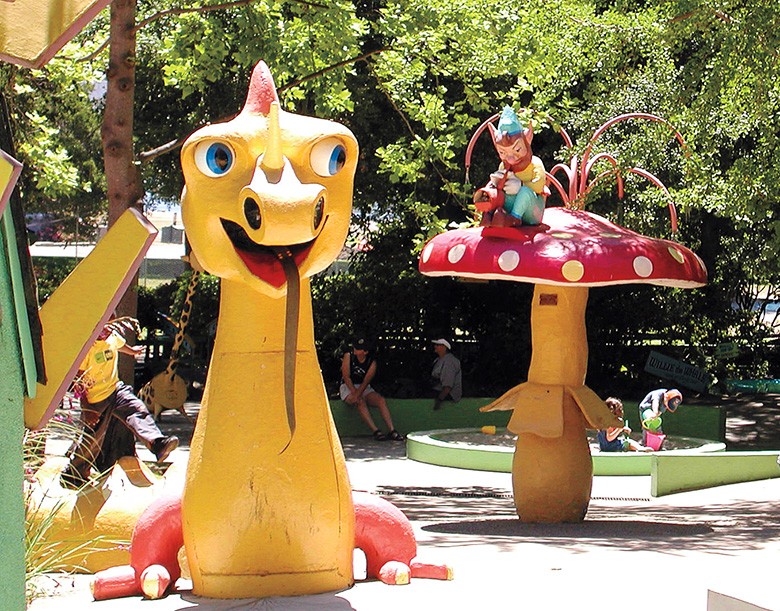 Backstory and Context
Long before themed children's parks became commonplace in the United States, Children's Fairyland in Oakland was entertaining the city's children. The ten-acre park on the shores of Lake Merritt was the first such park in the United States and the first amusement park geared largely towards small children.

The park is the work of Arthur Navlet, a nurseryman, who traveled the country to gather ideas from nurseries, zoos, and playgrounds. He proposed his idea to the city of Oakland and the Lake Merritt Breakfast Club in 1948. The idea was immediately approved and the park opened in 1950.

Navlet hired local fantasy artist and architect William Russell Everitt to design the park's storybook sets. When told that his original designs for the park were too conventional, Everitt destroyed them and returned with new sets in fantastical shapes and colors. The original storybook sets included Thumbelina, the Three Little Pigs, the Three Billy Goats Gruff, and others. Entrance to the park was through an oversized shoe illustrating the Old Woman Who Lived in a Shoe, which is still in use today.

When the park opened, it attracted national attention. Later in the year, Walt Disney visited the park as part of his national tour of playgrounds to gather ideas for Disneyland. He would later hire two of Fairyland's employees to work at his own amusement park.

Fairyland attracted other talent as well. Frank Oz, who would become renowned as a puppeteer, voice actor, and director, got his start in the park, where he worked as a teenager, along with his parents. As a senior in high school, Oz met Jim Henson, who hired the teenager to work for him on the Muppets.

Today, Children's Fairyland remains a popular and affordable attraction for families.
Sources
"Children's Fairyland". The New York Times. February 5, 2011. Retrieved 9 April 2017.
Additional Information