Bide-A-Wee (Once the Home of Nannie Kelly Wright)
Introduction
The Queen Anne-style house called Bide-a-Wee (meaning "stay a while" in Ireland) was built by Edward James Bird, Sr. Bird passed away before construction was complete, and his widow sold it to Edwin Bixby, president of the First National Bank of Ironton. After his death, Bixby's widow sold it to Nannie Kelly Wright, the only female ironmaster in the U.S. and one of the richest women of her time. Today, Judge Richard Walton and his family own Bide-a-Wee.
Images
Original picture of Bide-A-Wee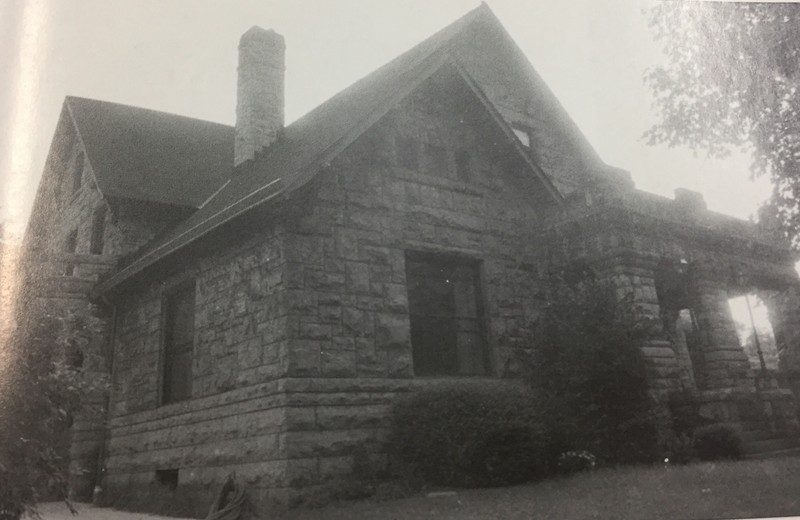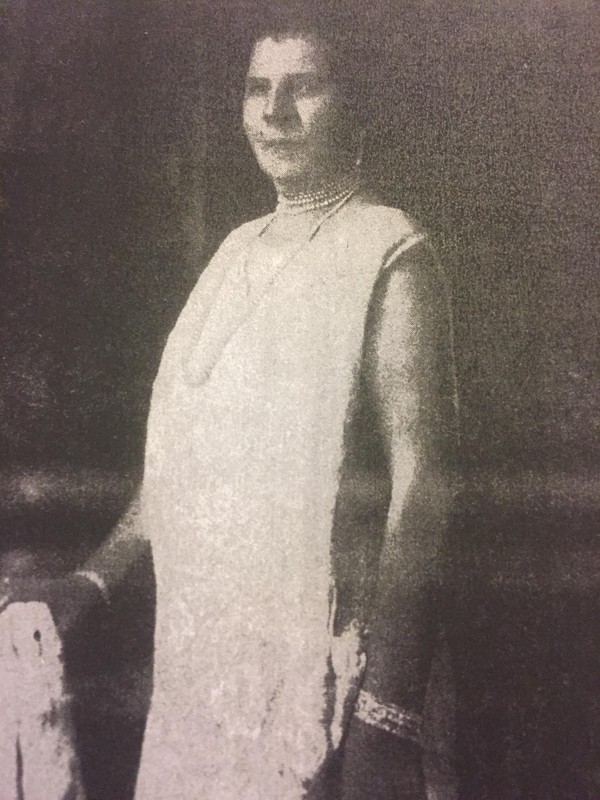 Backstory and Context
Nannie Kelly Wright was born Nannie Honschell on September 8, 1856 in Catlettsburg, Kentucky. Her father, Commodore Honschell, was a steamboat captain along the Ohio River. On October 8th, 1879, Nannie married Lindsey Kelly, a Republican member of the Ohio Senate. The couple built a home on the corner of Fourth and Olive streets in Ironton, but mostly lived in hotels near Columbus during his term as senator.
Lindsey Kelly's family was in charge of the Center Iron Furnace in Lawrence County, Ohio. Such furnaces melted iron down so that it could be made into weapons, utensils, stoves, and other products. Business was doing poorly when Nannie decided to take matters into her own hands. In 1896 (or 1899 by some accounts), she used her own money to buy the furnace and the thousands of acres that went along with it for $19,500. She renovated the furnace as well as the homes provided for workers. Nannie was in-tune with the needs of her workers, paying for new schools, physicians, and other amenities for the community. She was also keenly aware of changing times: When the Spanish-American War started in 1898, Nannie ramped up production to meet the increased demand for iron. She became the only female ironmaster in the United States and one of the richest women of her time.
Also in 1898, Nannie Kelly took her first trip around the world. She invested in more furnaces and other local enterprises and splurged on items from her world travels, like handcrafted marble and wood fireplace mantles from Italy. During one of her world tours, she was presented to King Edward VII of England. Living such an extraordinary life made Nannie a subject of great local interest. Newspapers in Ironton and nearby Huntington wrote about her travels, her guests, and her lavish parties. One paper even reported that she cashed a $100,000-dollar check in the Second National Bank. It was said that she was extravagant enough to build a private bowling alley behind her summer house yet down-to-earth enough to dress as a man and work in her own mines when needed. (Nannie never confirmed either of these claims. In fact, she vehemently denied the latter).

In 1903, Lindsey Kelly died from pneumonia. Only a year later, his and Nannie's only child, Lindsey Kelly, Jr. (born in 1883) died from heart trouble. Nannie began to travel more and work less, ultimately selling her furnaces in 1906. In 1908, Nannie married Daniel Gregory Wright of Philadelphia. They divorced in 1919, a year after purchasing the Bide-a-Wee home built by Edward James Bird, Sr. and his wife. After the stock market crash of 1929, Nannie lost much of her wealth. She was able to live comfortably until her death by selling off her jewels a few at a time. Nannie Kelly Wright died at the age of ninety in the Marting Hotel of Ironton on September or December 12, 1946 (sources conflict). She was buried in the Woodland Cemetery in Lawrence County, Ohio. The Bide-a-Wee home now belongs to Judge Richard Walton, whose grandparents bought it in 1945.
Sources
Lucas, David. A Walking Tour of Downtown Ironton. Herald-Dispatch. http://media.herald-dispatch.com/walkingtour/walkingtour_ironton.pdf.
A Pictorial of Lawrence County
. Edition 1st. Ironton, Ohio. Ironton Tribune, 1998.
Historic Ironton: A Brief Tour.

Kelly Nail and Iron Works. The Lawrence Register. Accessed May 26, 2018. https://www.lawrencecountyohio.com/history/businesses/kelly-nail-iron-works/.
Kelly Family Genealogical Record. The Lawrence Register. Accessed May 26, 2018. https://www.lawrencecountyohio.com/?s=nannie+kelly+wright.
Museum offers insight to female ironmaster. Ironton Tribune. July 31, 2011. Accessed May 26, 2018. https://www.irontontribune.com/2011/07/31/museum-offers-insight-to-female-ironmaster/.
Exploring Local History. YouTube. December 12, 2016. Accessed May 26, 2018. https://www.youtube.com/watch?v=Cj-mIhdcmU0. Video source.
Royster, Jacqueline Jones.
Profiles of Ohio Women, 1803-2003
. Athens, Ohio. Ohio University Press, 2003. Via Google Books.
Additional Information