New Museum
Introduction
The New Museum, established in 1977, was founded by Marcia Tucker. True to its name, it was the first museum in New York City that focused solely on contemporary art since World War II. A main purpose of the museum is to provide recognition for lesser known artists, as well as maintaining a focus on contemporary art. The museum keeps a record of all of its past and present exhibits in a catalogue that is free to use for visitors.
Images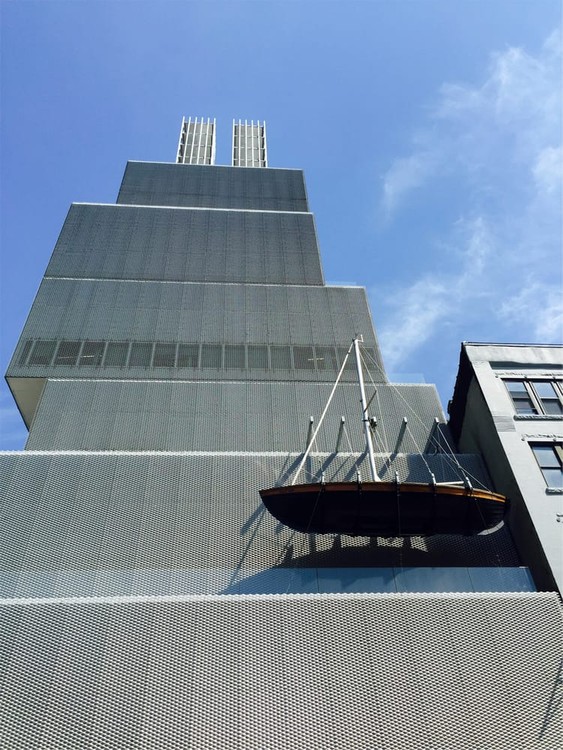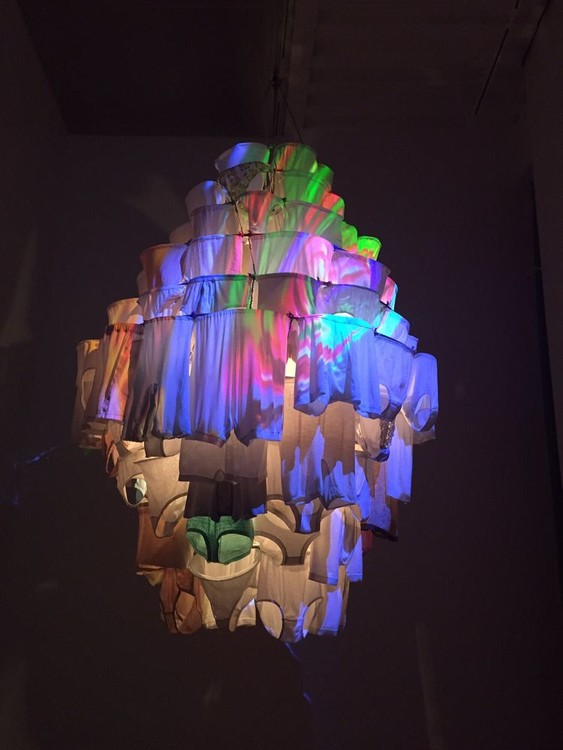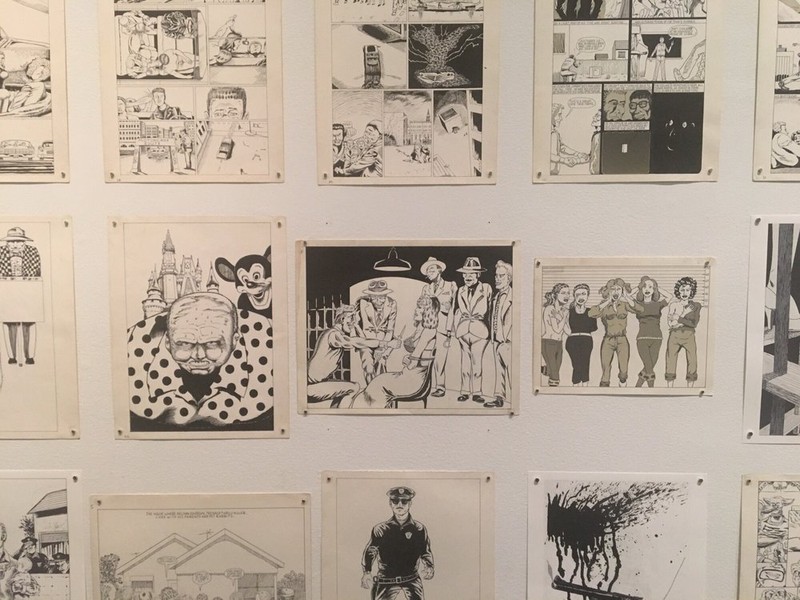 Backstory and Context
The New Museum was founded on January 1, 1977. With financial assistance from Allen Goldring, Marcia Tucker founded the museum. Tucker's experiences as a worker of the Whitney Museum of American Art for nine years helped her understand the difficulty that is associated with incorporating modern art with more precedented art. The museum's central purpose is to highlight and display artists' work that dates back no farther than ten years. In other words, the museum strictly focuses on contemporary art, rather than more traditional artworks. Additionally, it was the first contemporary art museum that was constructed in New York City since World War II. One of the museum's main focuses is its determination to publicize and promote artists that are still living in an effort to expand their artistic recognition.
The New Museum faced many transitional periods throughout its history. The museum's space began at C Space, which was a small, work-in-progress location for Tucker to begin her construction and exhibition building. In July 1977, the museum transitioned to another tiny gallery at the New School for Social Research, which was donated by Vera List. Later, the museum moved its grounds to the Astor Building, which offered much more space and room for a full-fledged museum. Finally, in 2002, the New Museum built a building of its own, where it currently resides on Bowery Street. Once construction was complete, the museum opened on December 1, 2007. The building was designed by Tokyo architects Kazuyo Sejima and Ryue Nishizawa. At seven stories, the New Museum building stands head and shoulders above its neighbors. Offset floors allow for plenty of natural light despite the tight quarters necessitated by urban planning. The interior is functionally sparse, with vents, ducts, wiring, and supports all proudly visible. Each floor offers a unique set of gallery dimensions and layouts. The building is capped by an entertainment space boasting panoramic views of Manhattan.
The New Museum features a large variety of exhibits, which attracts a diverse crowd of visitors. The museum's first exhibit was created by Tucker at the C Space location. It was titled, "Memory," and focused on the importance of memorial experiences. Other exhibits include technological advances in art, such as movies, photographs, and more. The museum also features work by up and coming artists who have not yet made a name for themselves in the art world. A unique detail about the museum is its creation of a catalogue that includes each of its exhibits. This allows the museum's visitors to have a running record of all of the past and present exhibits that may be of interest. Entry to the New Museum is $18 for the general public, $15 for seniors and visitors with disabilities, $12 for students, and free for members and those 18 and under.
Sources
Building, New Museum. Accessed October 13th 2020. https://www.newmuseum.org/building.
History. New Museum. January 01, 2012. Accessed October 13, 2020. http://www.newmuseum.org/history.
New Museum. Wikipedia: The Free Encyclopedia. March 27, 2017. Accessed April 08, 2017. https://en.wikipedia.org/wiki/New_Museum.
New Museum of Contemporary Art. Yelp. January 01, 2004. Accessed April 08, 2017. https://www.yelp.com/biz/new-museum-of-contemporary-art-new-york-2.
VanValkenburgh, DaisyMae. New York City's New Museum. YouTube. December 04, 2016. Accessed April 08, 2017. https://www.youtube.com/watch?v=befiywvQ4uI.
Additional Information