New York City Museum of Sex
Introduction
The NYC Museum of Sex, also known as MoSex, is a museum dedicated to the preservation and history of the significance of human sexuality and all of its components. The museum opened late in 2002 and is still in operation today despite many criticisms. The museum is the first of its kind.
Images
Entrance to the MoSex building from the corner of East 27th Street & 5th Avenue.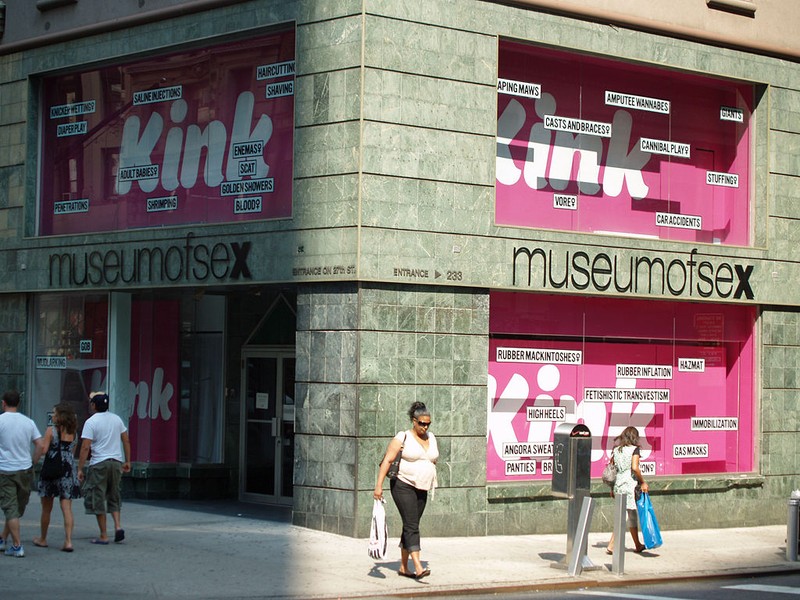 "Jump for Joy" is a bouncy house of breasts that was "designed to increase awareness of the body and to create the thrilling possibility of physical contact between strangers."
"Lovers from Hereafter" is an exhibition that during its short time on display showed the sculptors vision of "eternal life."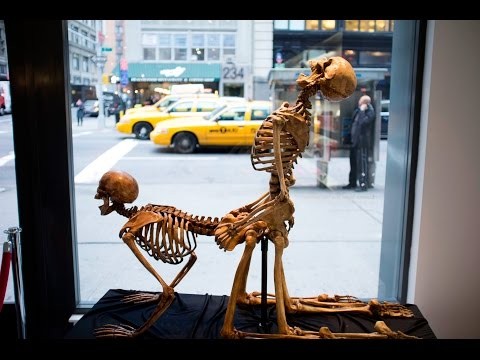 "The Sex Lives of Animals" displays an "uncensored display of the birds and the bees."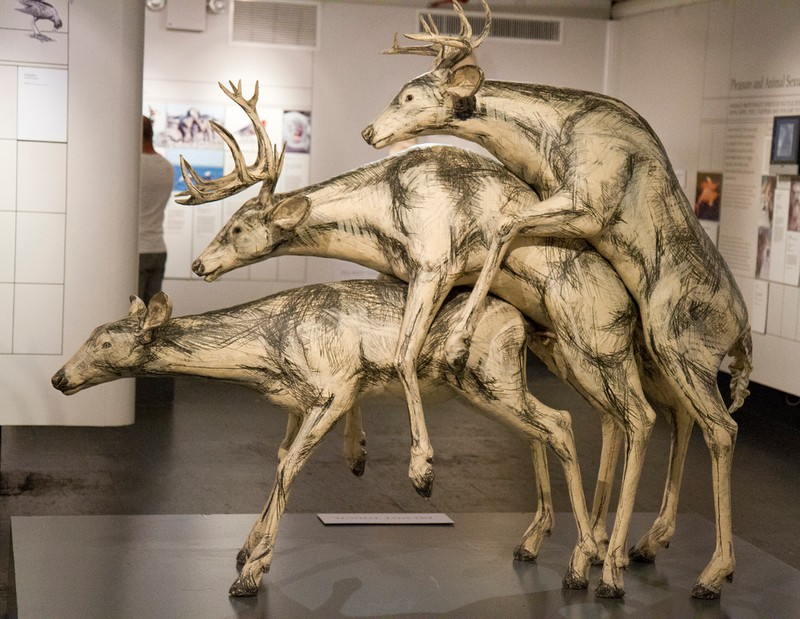 Backstory and Context
The Museum of Sex, also known as MoSex, is located in New York City. Its mission is to preserve and present the history, evolution and cultural significance of human sexuality. MoSex opened in October 2002 without precedent in the museum world.
Located in NYC's "Tenderloin" district (Fifth Avenue), the museum's building used to house bordellos, dance halls, theaters and saloons. Featuring over 30 exhibitions, MoSex attempts to present an uncensored discourse on sex and sexuality. In addition to exhibitions, the museum offers lecture series, publications and events. In 2009 the MoSex expanded, doubling the size of the space and increasing the museum by one floor, as well as adding another art gallery. This also gave room for the addition of an aphrodisiac-themed cafe.
The museum is only open to those 18 years or older because of the graphic content that potentially awaits customers inside. The museum is the first of its kind in the United States, with only a few similar museums resembling it in Europe. However none of these museums quite capture all aspects of sex like the MoSex does. There are approximately 20,000 artifacts, artwork, clothing, and an abundance of other relics that remain a permanent collection of the museum. Since its creation, MoSex has generated 6 "virtual installations" all aimed toward the museum's main goal of creating an open dialogue about sexuality and sex.
Exhibits that have been or still remain in the museum include a variety of categories, including, but not limited to, "Obscene Imagery", "Universe of Desire", "Comics Stripped", "Sex and the Moving Image", and "Sex in Design / Design in Sex." Most exhibits within the museum consist of paintings, sculptures, and other forms of artwork, all based around sex. There are also exhibits that focus on things such as LGBT+, porn, BDSM and many others. These exhibits are interchangeable and come and go like any other museum. The museum has a Research Library that consists of a wide collection of books that are historically significant, as well as more recently published books, works of art, and texts. This library is mostly utilized by researchers and curators. There is also a Media Library because of the rising importance and interest in more technology based exhibits. This library focuses on sexual imagery in films, songs, and other audio/visual initiatives.
As expected, the MoSex has received much attention from academia, the media, and public since its opening in 2002. The attention the museum has received has caused visitors to pour into the museum from every corner of the world, causing the MoSex to even "surpass its own high expectations."
Sources
Blumenthal, Ralph. "Sex Museum Says its Here to Educate." New York Times(New York), September 19, 2002. http://www.nytimes.com/2002/09/19/arts/sex-museum-says-it-is-here-to-educate.html

Steinburg, David. New York's Thoughtful New Museum of Sex. Society of Human Sexuality. October 18, 2002. Accessed April 07, 2017. http://www.sexuality.org/authors/steinberg/cn128.html.


Additional Information