Cement, GA
Introduction
Ruins of a kiln from the Howard Hydraulic Cement Company that operated at this site from the 1880s to the 1910s.
Images
Ruins of a kiln from the Howard Hydraulic Cement Company in the former town of Cement, GA, 2017.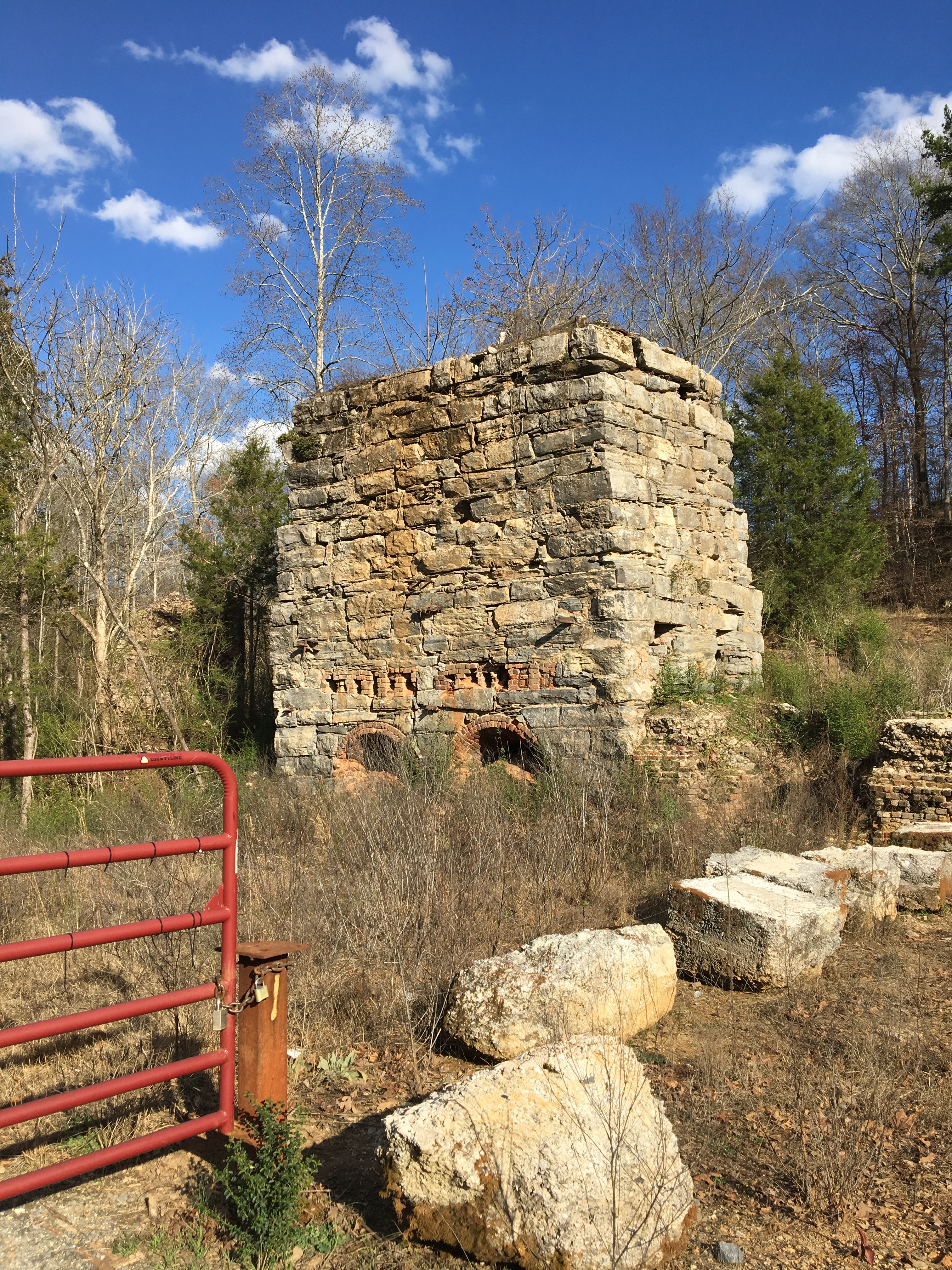 Backstory and Context
In the late 1840s, Rev. Charles Howard discovered a natural cement stone on his property located about 1.5 miles north of Kingston, Georgia, along the Western & Atlantic Railroad off Hall's Station Road. Howard began producing cement from the stone. After the Civil War, Howard's son-in-law, George Warring, created the Howard Hydraulic Cement Company. The plant employed up to 50 men and operated 6 kilns to produce commercial cement. Production was between 200 and 300 barrels of cement per day. A post office was established in the community in 1880, and the State of Georgia granted a town charter to the community of Cement in 1889. By 1910 the post office closed, and both mining and manufacturing operations began shutting down.1 The ruins of a kiln are all that remains of the town and industrial operation.
Sources
1. Cement. Etowah Valley Historical Society. Accessed April 06, 2017. http://evhsonline.org/bartow-history/places/cement.