Rabbi Sandy Eisenberg Sasso of Congregation Beth-El Zedeck
Introduction
Rabbi Sandy Eisenberg Sasso is the second woman to be ordained as a rabbi in the United States. She is also first woman to be ordained as a rabbi in Reconstructionist Judaism and the first woman to serve a Conservative congregation. Rabbi Sasso is an early Jewish feminist and the author of numerous children's books. She served the Beth-El Zedeck congregation from 1977 until her retirement in June 2013.
Images
Rabbi Sandy Eisenberg Sasso as a young girl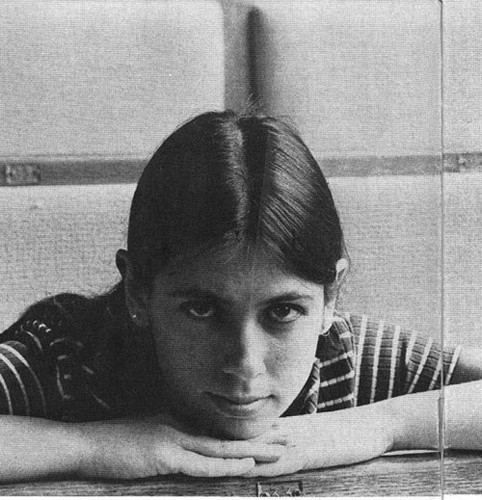 Rabbi Sandy Eisenberg Sasso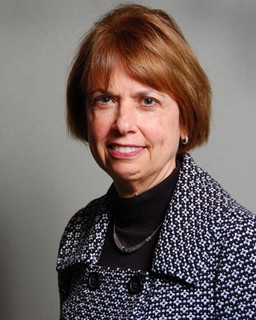 Backstory and Context
Born in 1947, Rabbi Sandy Eisenberg Sasso grew up active in her Philadelphia Jewish community. By the time she was sixteen, Sasso knew that, despite the fact that no American woman had ever been ordained, she wanted to become a rabbi. Sasso subsequently entered the Reconstructionist Rabbinical College in 1969, where she met and married her classmate Dennis Sasso. Upon her graduation in 1974, Sasso became the second female rabbi to be ordained in the United States and the first female rabbi to be ordained in Reconstructionist Judaism. When Sasso gave birth to her son, David, in 1976, she also became the first rabbi to become a mother. In 1977, Sasso and her husband became the first married couple to preside over a Jewish congregation when they moved to Indianapolis in order to serve as the rabbis of Congregation Beth-El Zedeck. Because the congregation is affiliated with both the United Synagogue of Conservative Judaism and the Jewish Reconstructionist Federation, Sasso thus gained another first as the first woman to serve as a Conservative rabbi.[1]

Sasso drew from her experiences as a woman as she established her rabbinical role, explaining that "being a woman was not the only point, but neither was it beside the point, as I had first thought. So I listened to the voices and silences on the margins, in the biblical texts, in the cycle of people's lives."[2] In the early days of her career, Sasso frequently encountered resistance to her work. As a young rabbinical student, for example, Sasso received a letter from a woman who wrote that "the very idea of a female rabbi makes me sick" and, when she lectured on the subject of women in the rabbinate, a man asked, "can you make chicken soup?"[3] Sasso also found that the burgeoning feminist movement did not address her experience as a religious woman, and she thus sought to emphasize inclusivity. Wearing dresses instead of pants and avoiding a confrontational tone, Sasso worked to reconcile Judaism and feminism, commenting that "there were times when the feminist movement would have wanted me to be more strident and less enamored of tradition, while the Jewish community, more traditional and less feminist. What I sought was balance."[4] Sasso found this balance in her rabbinate for Beth-El Zedeck, a congregation that, today, prides itself on a commitment to gender equality and Tikkun Olam, which translates as a mandate to "repair the world."[5]
Sasso is also the author of numerous children's books as well as five books for adults. She explains that, when she began writing children's stories in the late 1980s, she wanted to create books that would help her open up conversations about spirituality at home and in her work. One book, Noah's Wife: The Story of Naamah, was accordingly inspired by a child asking Sasso about Noah's wife, a character not generally included in the story. Sasso wrote the story of how, because Naamah failed to gather dandelion seeds, God caused the flower to spread all over the earth. She recalls that, after the book was published, the Secretary of the Interior of the United State called her and "wanted to know where I had found the part about the dandelions. The need for environmental preservation was essential and he wanted to know the sacred source. I told him that I found it in my imagination. He was disappointed. He needed something a bit more ancient!"[6] Although Sasso's creativity disappointed the Secretary of the Interior, a persistent theme in her work has been the need to fill in the gaps left by religious sources in order to tell the story of women as well as men and make Judaism applicable to the contemporary world.
In addition to her service as a rabbi, her work as an author, and her work in the community, Sasso is also known for her frequent contributions to the Indianapolis Star, in which she advocates for social justice issues. Regarding President Trump's executive order banning immigration from seven majority Muslim countries, for example, she argued that "to make America safe again, we must make America good again, the land of liberty and justice for all."[7] In 2013, Sasso received the Reconstructionist Rabbinical Association Lifetime Rabbinic Service Award. She has also received the highest civilian honor granted the by the Governor of Indiana, the "Sagamore of the Wabash" award.[8] Sasso retired from active rabbinical duties in June 2013, but currently directs a Religion and the Arts Seminar hosted by Butler University in partnership with Christian Theological Seminary.
Sources
Berggoetz, Barb. ""Trail-blazing retiring after 36 years"." Indianapolis Star (Indianapolis), May 19, 2009.

Hein, Avi. "Women in Judaism: A History of Women's Ordination as Rabbis". Jewish Virtual Library. Accessed April 01, 2017. http://www.myjewishlearning.com/article/sally-priesand-first-american-female-rabbi/.

Malen, Michal Hoschander. "Interview: Rabbi Sandy Sasso". Jewish Book Council. Accessed April 05, 2017. http://www.jewishbookcouncil.org/_blog/The_ProsenPeople/post/interview-rabbi-sandy-sasso/.

Maurer, Michael S. 19 Stars of Indiana: Exceptional Hoosier Women. Bloomington, Indiana. Indiana University Press, 2009.
MJL Staff. "Sally Priesand: First American Female Rabbi". My Jewish Learning. Accessed April 05, 2017. http://www.myjewishlearning.com/article/sally-priesand-first-american-female-rabbi/.

Sasso, Dennis and Sandy Sasso. ""We stand with immigrants"." Indianapolis Star(Indianapolis), February 08, 2017.
Sasso, Sandy Eisenberg. ""Leaps of Faith: Sandy Sasso's Story"." Indianapolis Monthly. June 2013. http://www.indianapolismonthly.com/features/leaps-of-faith-sandy-sasso/.


Sasso, Sandy Eisenberg. Noah's Wife: The Story of Naamah. Woodstock, VT: Jewish Lights, 2002.
Additional Information