Church of St. Agnes
Introduction
Built in 1912 for the growing German-speaking Austro-Hungarian population, the Church of St. Agnes is one of St. Paul's most beautiful churches. Architect George Ries designed it in the Baroque Revival style, modeling it after churches built in what used to be the country of Austro-Hungary in Europe (it was dissolved after World War I). Perhaps the most iconic feature of the church is the tall, 250-foot tower capped by an onion dome. The entire exterior is covered in Indiana limestone. Next to either side of the main entrance are statues of St. Paul and St. Peter; above it is a statue of the church's patron, St. Agnes. The church, which can seat 1,000 worshippers, is listed on that National Register of Historic Places.
Images
The Church of St. Agnes was completed in 1912.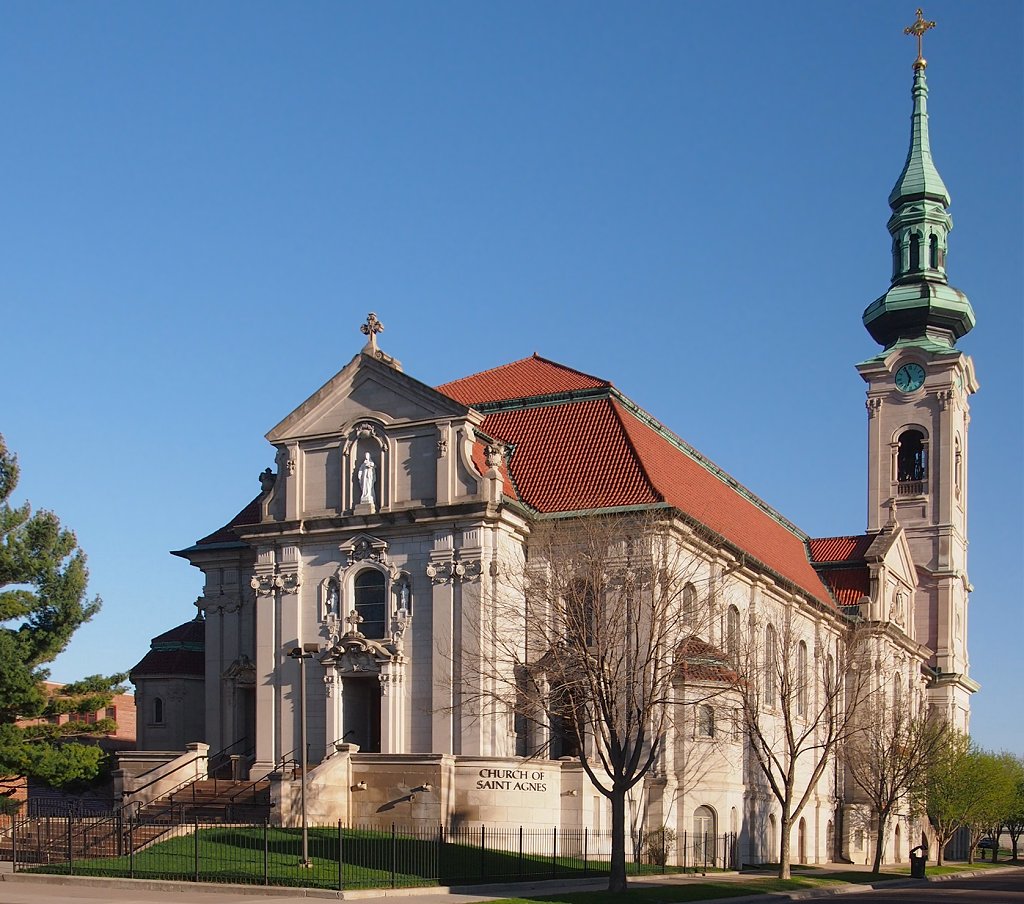 Backstory and Context
Men of the congregation found work at the nearby Great Northern Railway depot on Dale Street. The church took eleven years to build as money had to be raised to complete it. Only the basement was constructed initially and that was where the congregation met until the rest of the structure was built. The church was the third one built at this location after the parish was founded in 1887.
Sources
"History and Architecture." St. Agnes Church. Accessed April 5, 2017. http://churchofsaintagnes.org/history.

Reverend Richard J. Schuler & Charles W. Nelson. "St. Agnes Church." Accessed April 5, 2017. https://npgallery.nps.gov/GetAsset/39c672de-68e4-46f5-9dfb-7a105ae0fe6e.

Photo: McGhiever, via Wikimedia Commons
Additional Information