The Writers House
Introduction
This historic New York rowhouse may seem unexceptional at first glance, but it is connected to the United States' first millionaires, a family with ties to drug smugglers in the Ottoman Empire, Alexander Hamilton's assassin, the Titanic, and the Spanish American War, Civil War, and the two World Wars. Even generations after the houses were built, the family's real estate business continued as a legend in New York, creating some of the city's most famous hotels with secret passageways for President Franklin D. Roosevelt and giving large sums of their money to charities and libraries. Located directly adjacent to one another in the heart of Nomad, Manhattan, one of the buildings now makes up one of the largest literary agencies in the world, representing authors of all genres, many of whom have been awarded some of the most prestigious accolades in the literary world. These authors are also often featured on the New York Times Bestselling List and include writers such as Neil Gaiman, Stephenie Meyer, James Patterson, and Nora Roberts. Perhaps it is for this reason that the history of 21 and 23 W 26th Street is so shocking, as it bears a strange and altogether uncommon past for a literary agency of such high regard.
Images
Front of the Writers House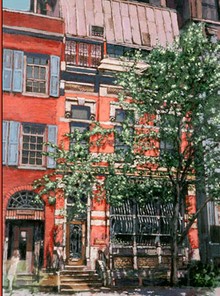 Conference room at Writers House that was once used as an office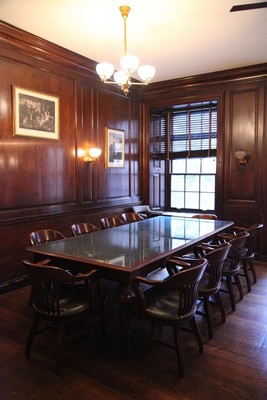 Office at the Writers House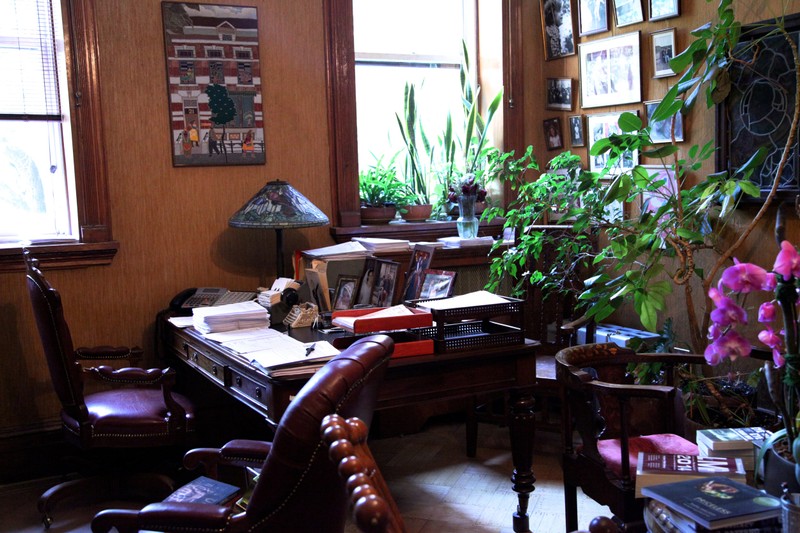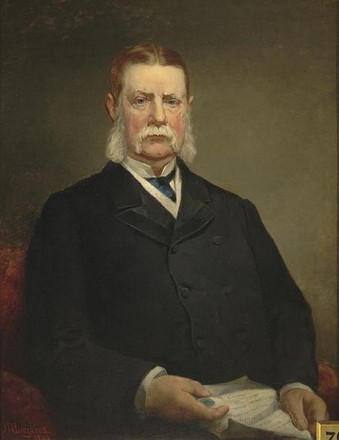 William Backhouse Astor, Jr.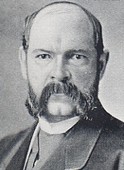 Backstory and Context
John Jacob Astor immigrated to the United States from Germany, after spending a short time in London, in the year 1784, and founded the American Fur Company in 1808. At the time, he was worth around $250,000, a fortune in those times, but nearly lost his finances during the War of 1812. Remarkably, he managed to maintain his money, somewhat from smuggling opioids from the Ottoman Empire. A book on the CIA government library database also alleges some of his wealth might have been retained due to ties with the Illuminati. When he entered the New York City real estate business, it was thanks to his friendship with Aaron Burr. After Burr killed Alexander Hamilton in a duel and was targeted as an assassin, he wanted to start his life over in Europe, transferring the deed of Richmond Hill to Astor for just $32,000, a deal that was supposed to be temporary, but ultimately made Astor the first millionaire in the continental U.S. He was soon worth $20 million, and created the first family trust in the nation.
Years later, in 1881, Astor's grandson and former Civil War General John Jacob Astor III, along with brother William Backhouse Astor, Jr., commissioned Thomas Stent to build two offices which would allow them to carry on the proceedings of their family business, then worth around $75-100 million. One of the wealthiest families in New York, they soon became known as the "landlords of New York," and the buildings on 21 and 23 West 26th Street issued the most sustained record of private architectural patronage ever seen in the state. In 1905, McClure's Magazine estimated the estate's income at $10 million per year. However, it was not just the two buildings that built the family legacy.
John III's son, William Waldorf Astor I, served in the New York state legislature and as a U.S. minister to Italy for three years. He eventually moved to England, became a British subject, and became First Viscount Astor of Hever Castle. Before departing the U.S., however, he had built the Waldorf hotel, which would later be combined with a hotel of one of his relatives. His cousin, John Jacob Astor IV, served as director on the boards of several major U.S. corporations, and too began building hotels across New York. They included the Knickerbocker, St. Regis, and most importantly, the Astoria. Both the Waldorf and Astoria had been built out of a feud between the two cousins, who despised one another and made attempts to outdo each other with grander buildings. Eventually, the two came to a truce, and the Waldorf-Astoria was made into one hotel with just one grand hallway connecting the two in the case that it ever needed to be separated once again.
When John IV died on the sinking of the Titanic in 1912, family holdings then went to his son William Vincent Astor, who was known as Vincent. Vincent, like the rest of the family, was successful. He headed the corporation that published Newsweek magazine and was part of the U.S. Navy. He was known to race cars, horses, and yachts, as well as own exotic animals such as apes and penguins. He was also a lifelong friend of Franklin Delano Roosevelt, backing the New Deal and assisting FDR in hiding his paralysis via the Waldorf-Astoria. The hotel contained a secret underground rail line that connected to Grand Central Station, meaning FDR could use his private train to enter the hotel without being spotted by reporters or the public. Vincent also worked as a spy against German intelligence, a far step from his brother, Waldorf Astor, whose home in the 1930s was a meeting place for Prime Minister Neville Chamberlain and supporters of his policy of "appeasement" toward Adolf Hitler.
According to the Writers House website, the two buildings were later acquired by Astor's daughter, who was marred to Corliss Lamont, a man associated with the Communist Party. Supposedly, when Lamont died, the property was given to the party to be used as a headquarters where their paper, the Daily Worker, was printed, and would-be assassin Lee Harvey Oswald wrote letters there shortly before killing President John F. Kennedy. While it is true that Lamont had Communist ties and was monitored by the FBI, no records could be found of any children with any of Vincent's three wives before his death. Therefore, it is more likely that Lamont was not connected to the Astor family at all, despite what the Writers House website indicates.
Instead, when Vincent died, his brother John Jacob Astor VI, who he disliked, was left out of the will. Vincent's wife received most of his money, properties, and possessions, leading John VI to question the authenticity of the will. It had been amended 26 times after 1939, yet none of those amendments included John VI, leading to a lengthy legal battle in which John VI accused Vincent's wife of using his alcoholism and deteriorating mental state to trick him into giving her the properties. Eventually, though, the families decided to sell the properties on West 26th. In 1979, Albert Zuckerman bought building No. 21 to be used as the Writers House, which still operates as a publishing agency featuring New York Times bestselling authors. What was once used as an office is now a conference room, and two concrete-lined walk-in vaults that once stored real estate deeds and rental income are now used to contain archival books. Despite not being observed officially as a historical landmark, the site preserves a lengthy and questionable history from a family legacy that spanned over hundreds of years and broke new ground in the real estate business in New York.
Sources
History of the House, Writers House. Accessed December 8th 2019. http://www.writershouse.com/history-of-the-house.
Gray, Christopher. Streetscapes: The Office of the Astor Estate; A 'Frankly Modern' Addition, New York Times. January 12th 1992. Accessed September 20th 2020. https://www.nytimes.com/1992/01/12/realestate/streetscapes-the-office-of-the-astor-estate-a-frankly-modern-addition.html.
Vincent Astor, Arts and Culture. Accessed September 20th 2020. https://artsandculture.google.com/exhibit/vincent-astor-u-s-national-archives/wQ2hXHF9?hl=en.
Astor Family, Britannica. Accessed September 20th 2020. https://www.britannica.com/topic/Astor-family.
Maranzani, Barbara. America's First Multi-Millionaire, History. August 22nd 2018. Accessed September 20th 2020. https://www.history.com/news/john-jacob-astor-americas-first-multi-millionaire.
Klein, Christopher. Iconic Waldorf Astoria Hotel Changes Hands, History. August 22nd 2018. Accessed September 20th 2020. https://www.history.com/news/iconic-waldorf-astoria-hotel-changes-hands.
Lamont v. Department of Justice, Case Text. July 2nd 1979. Accessed September 20th 2020. https://casetext.com/case/lamont-v-department-of-justice.
Eligon, John. Fight for Astor Estate Mirrors Battle 50 Years Ago, New York Times. April 25th 2009. Accessed September 20th 2020. https://www.nytimes.com/2009/04/26/nyregion/26astor.html.
Astor Family, Wikipedia. Accessed September 20th 2020. https://en.wikipedia.org/wiki/Astor_family.
McFadden, Robert D.. Corliss Lamont Dies at 93; Socialist Battled McCarthy, New York Times. April 28th 1995. Accessed September 20th 2020. https://www.nytimes.com/1995/04/28/obituaries/corliss-lamont-dies-at-93-socialist-battled-mccarthy.html.
Springmeier, Fritz. Bloodlines of Illuminati, CIA. 1995. Accessed September 20th 2020. https://www.cia.gov/library/abbottabad-compound/FC/FC2F5371043C48FDD95AEDE7B8A49624_Springmeier.-.Bloodlines.of.the.Illuminati.R.pdf.
Socialite, and Spy Master: Vincent Astor, FDR's Area Controller of Intelligence for New York, National Archives. November 16th 2016. Accessed September 20th 2020. https://fdr.blogs.archives.gov/2016/11/16/socialite-and-spy-master-vincent-astor-fdrs-area-controller-of-intelligence-for-new-york/.
Image Sources
http://www.writershouse.com/history-of-the-house

http://www.writershouse.com/history-of-the-house

http://www.writershouse.com/history-of-the-house

Wikipedia

Wikipedia

Additional Information