Centro Cultural de la Raza
Introduction
Located in San Diego's Balboa Park, Centro Cultural de la Raza is a museum which highlights Mexican, Latino, Chicano, and Native American art and culture. In addition to its art gallery, the museum offers a number of community enrichment programs.
Images
Centro Cultural de la Raza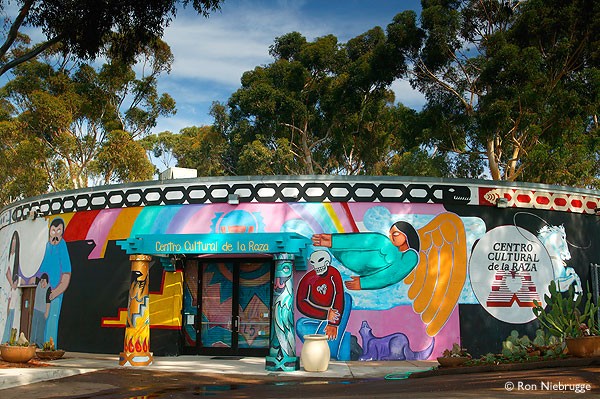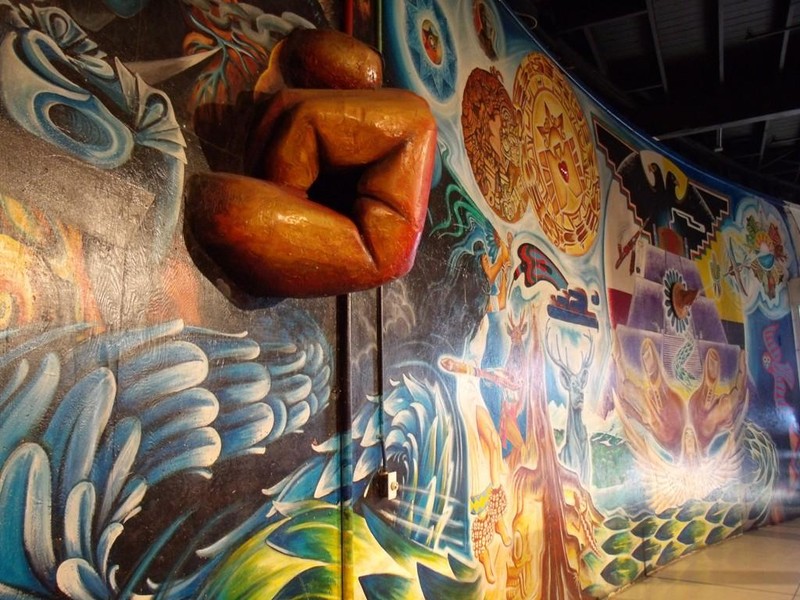 Backstory and Context
Founded in 1970, San Diego's Centro Cultural de la Raza showcases Mexican, Latino, Chicano, and Native American art and culture. It is located in Balboa Park and is easily identifiable thanks to its vividly-colored murals. Over the near half-century since its founding, artists such as Los Lobos, James Luna, Taco Shop Poets, Dora Areola, and Robert Sanchez have found guidance and inspiration in Centro.

In addition to its continuously changing variety of cultural programs, Centro also has a permanent collection of artwork featuring works in a number of mediums, including oil, acrylic, photography, and three dimensional works. The Centro has published a number of books, including exhibition catalogs and children's books.

The center's origins go back to the 1960s, when Chicano students at the San Diego State University began to push for a cultural center. The Mexican American Youth Association (MAYA) and the Mexican American Liberation Art Front (MALAF) were concerned that Chicano artists had no place to exhibit their work, and members of the organizations began pressuring the San Diego City Council to allow the use of the Ford Building as a cultural center.

At roughly the same time, other Chicano activists were occupying a neighborhood which had formerly been a thriving Chicano community, and began referring to the area as Chicano Park. As a result of the Chicano Park protest, as well as continuing protests at the Ford Building, the city agreed to give an abandoned water tower for use by Chicano artists, as well as a $22,000 contributions to make improvements to the structure. The center opened in July of 1971.



Sources
Brookman, Philip (1986). "El Centro Cultural de la Raza: Fifteen Years". In Brookman, Philip; Gómez-Peña, Guillermo. Made In Aztlan. pp. 12–53.
Additional Information