Covenhoven House
Introduction
This historic house built in 1752, was home to William and Elizabeth Covenhoven and served as headquarters for General Clinton during the Battle of Monmouth in 1778. A 5th generation Dutch family, they built this large 2-1/2 story Georgian and Dutch style house with money they had inherited from their fathers. The house was acquired by Monmouth County Historical Association in 1966 and restored from 1968-1970 to its present appearance. It is furnished to reflect a 1790 inventory from William Covenhoven's estate and includes many fine furnishings that a wealthy, successful family would have at that time.
Images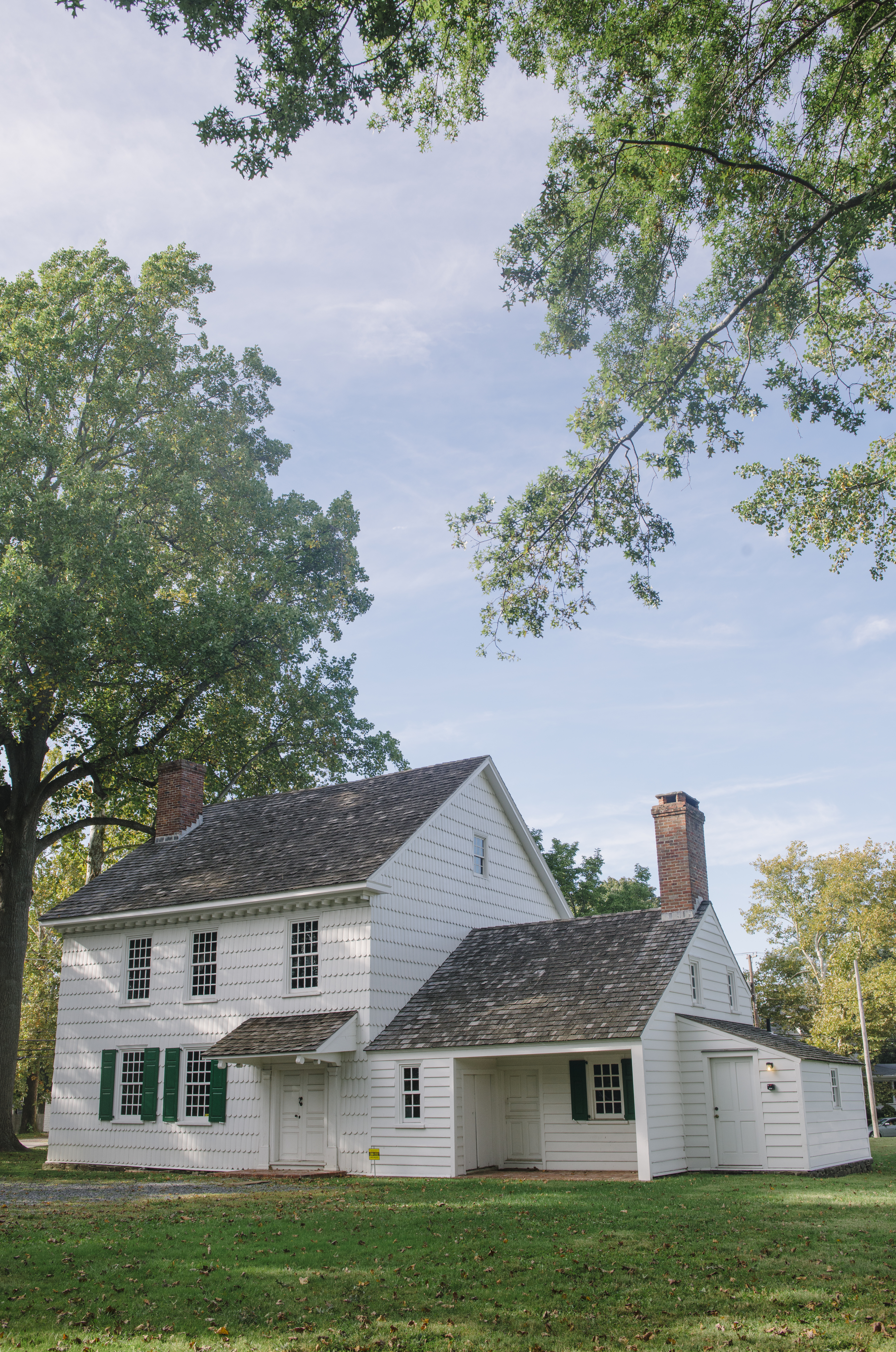 Backstory and Context
Built in 1752 the Covenhoven House faces south (away from the main road), when the house was built the front was facing Burlington Path, which ran parallel to the house. In the late 18th century, Burlington Path was straightened out and later became Main Street, also known as Route 537.

In May 1778, the British army was moving from Pennsylvania to New York. General Clinton stopped his troops about half way in Monmouth Courthouse (present day Freehold) and stayed at Covenhoven House for three days prior to the Battle of Monmouth. 74 year-old Mrs. Elizabeth Covenhoven, having heard that the British army was approaching, took precautions to save her household goods by burying her china and plates by her rosebushes and hiding her fine furnishings in the woods.

When General Clinton arrived at the house, he noticed the lack of furniture in such a wealthy household. He eventually cajoled Mrs. Covenhoven into bringing back the goods. When they arrived back at the house, General Clinton refused to allow the items to be brought back into the house. By the next morning, most of it had been stolen. The only thing that was given back to her was the family Bible. Mrs. Covenhoven suffered while General Clinton stayed at her house. Besides losing most of her belongings, she was also made to sleep on the dirt floor of the milk room with her servants and slaves.


Additional Information