Castlewood
Introduction
Castlewood, also known as the Poindexter House and the Old Parsonage, was built in pieces, the first of which was suspected to have been constructed in the late 1700s or early 1800s by the Winfree family. The house was completed by Parke Poindexter after it was sold to him in 1816. Following Poindexter's death in 1847, the plantation passed through many hands until 1957, where it was bought by William Gilmer. As of Castlewood's induction to the National Register of Historic Places in 1976, it was still in his hands.
Images
Castlewood Plantation House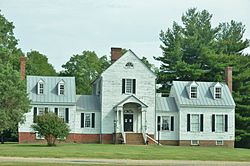 Castlewood Plantation House ca. 1935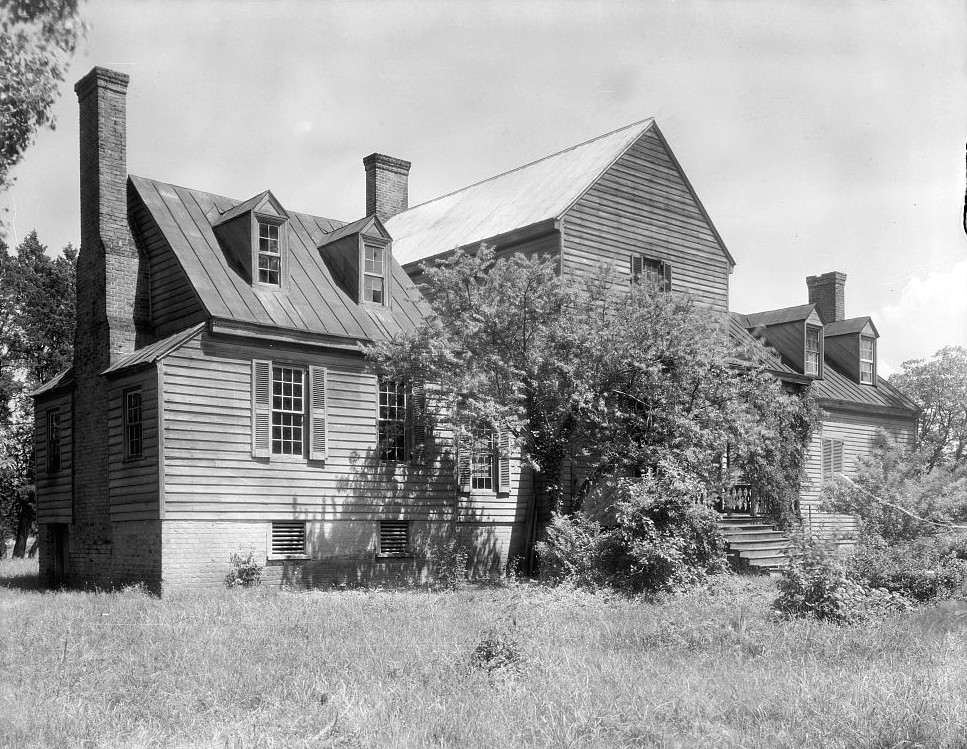 Backstory and Context
The land that Castlewood sits on was granted to Henry Winfree in 1754 and remained in the family until 1816. It is suspected, but not confirmed, that the center section of the building was built by the Winfree family. The property was sold as part of the 180 acres of land purchased by Parke Poindexter in 1816.

The house would reach its present appearance by 1820 with Poindexter adding on the north and south wings. The building is notable for the mix of decorative styles, such as the use of different woodwork in the northern wing. Further renovations would be done on the south wing in 1935.

Following Parke Poindexter's death in 1847, the house would pass through a number of different hands. Of the 300 acres originally in Poindexter's possession, 38 acres (which included the house) was purchased in 1957 by William Gilmer, the owner as of the plantation house's inclusion in the National Register of Historic Places in 1976.
Sources
Historic Castlewood. Chesterfield Historical Society of Virginia. http://chesterfieldhistory.com/Historic-Sites/Castlewood-Renovation.html.

National Register of Historic Places Nomination Form. Virginia Department of Historic Resources. http://www.dhr.Virginia.gov/registers/Counties/Chesterfield/020-0014_Castlewood_1976_Final_Nominatio....