Grave of Confederate Colonel Milton J. Ferguson, Fairview Cemetery
Introduction
Confederate Colonel Milton Jameson Ferguson, was born on February 24, 1833 in present-day Wayne County, West Virginia. He became locally prominent as a lawyer and businessman before siding with the Confederacy in the Civil War. He notably served as Colonel of the 16th Virginia Cavalry in the Army of Northern Virginia, participating in conflicts including the Battle of Gettysburg and the Battle of Droop Mountain. He was captured and became a prisoner of war twice, in 1861 and 1864. After the war he resumed his law practice and died in 1881. He is buried in Fairview Cemetery in Fort Gay. His grave marker today has severely deteriorated and is in pieces.
Images
Colonel Milton Jameson Ferguson sometime between 1861-1863. Original picture courtesy of Terry Lowry; Online (scanned) picture courtesy of Melanie Long. Accessed online: https://www.findagrave.com/cgi-bin/fg.cgi?page=pv&GRid=25233342&PIpi=125087419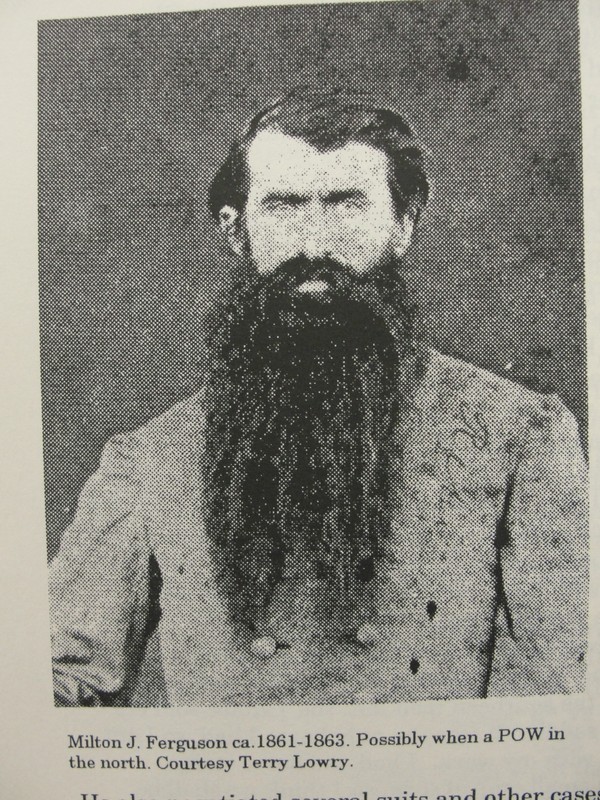 The headstone and grave of Colonel Milton Jameson Ferguson, located on the right side of Fairview Cemetery when looking at the entrance marker. Taken by Moriah Harman on March 31, 2017.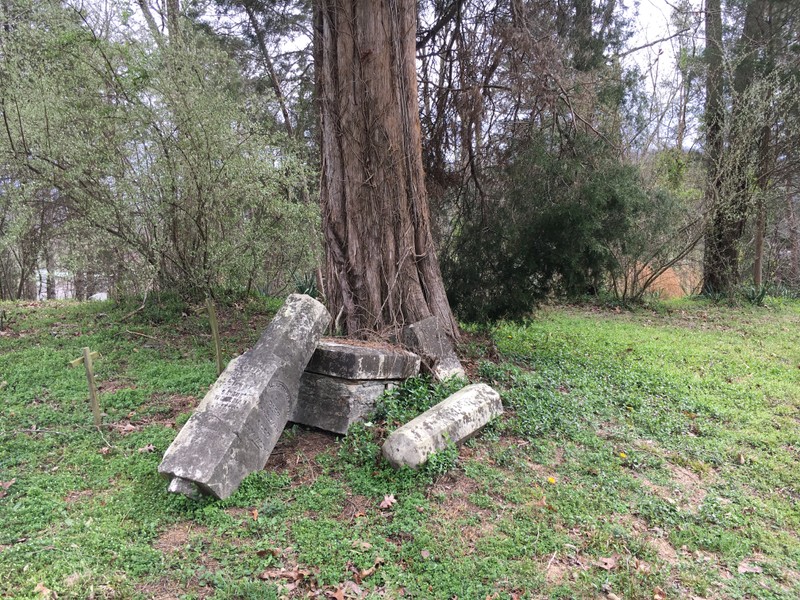 A close up of Colonel Milton Jameson Ferguson's headstone, now in a state of disrepair. Taken by Moriah Harman on March 31, 2017.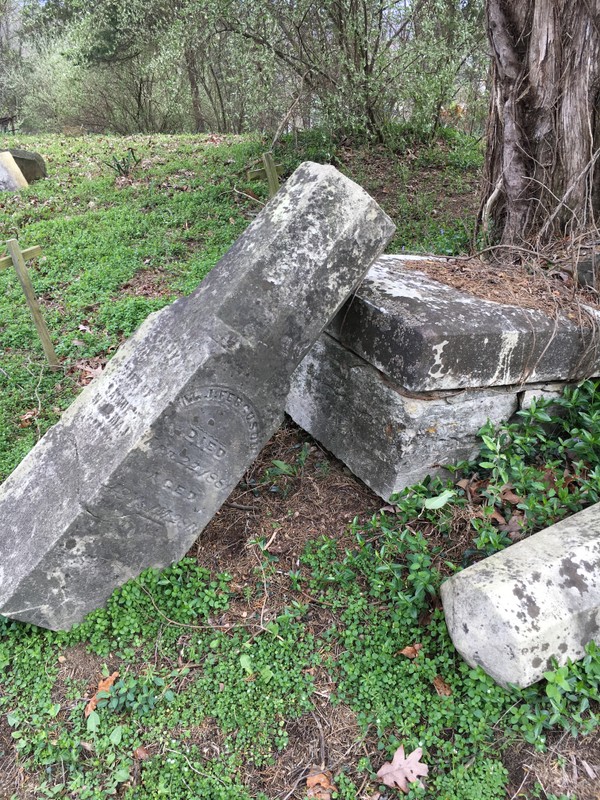 The marker at the entrance of Fairview Cemetery in Fort Gay, WV, where Colonel Milton Jameson Ferguson is buried (among other soldiers). Taken by Moriah Harman on March 31, 2017.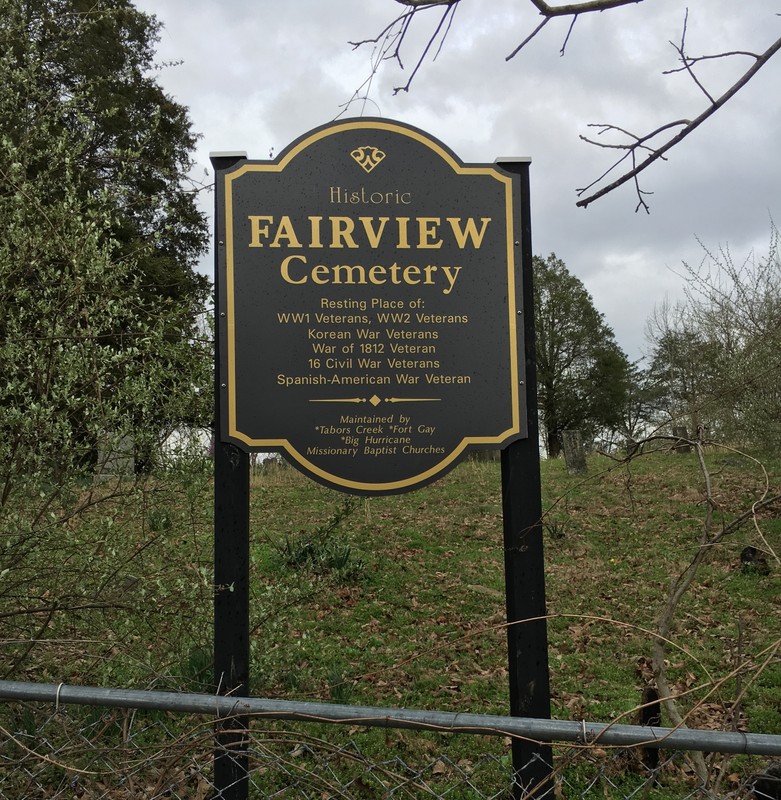 Backstory and Context
Milton Jameson Ferguson was born in 1833 near present-day Fort Gay. His father, Milton Ferguson, was a wealthy farmer and landowner who also operated a general store in the town of Trout's Hill (today the town of Wayne). His middle name "Jameson" was the maiden name of his great-grandmother, Mary Jameson. Ferguson attended Marshall Academy and in 1853 he opened a law office in Trout's Hill. The law practice was very successful and he specialized in real estate suits. He married Martha Wellman in 1854. Throughout the rest of the 1850s Ferguson grew in local prominence and assumed many roles. Around 1857 he became Colonel of Wayne County's 167th Virginia Militia. In 1859 he and his brother Joseph Ferguson established the Wayne Masonic Lodge. In 1861 Ferguson was elected the prosecuting attorney for Wayne County.
When the Civil War began in 1861 Ferguson sided with the Confederacy and formed a pro-southern militia called the Fairview Rifle Guards. He saw some action at a skirmish in Barboursville in July 1861 and shortly afterwards was captured by the Union's 5th (West) Virginia Volunteer Infantry in Ceredo. He was imprisoned at Camp Chase near Columbus, Ohio before being exchanged in January 1862. The following summer he recruited more soldiers and formed the Ferguson's Battalion. The battalion traveled to Salem, Virginia where it was merged to form the 16th Virginia Cavalry Regiment in January 1863. Ferguson was elected Colonel of the regiment. The 16th Virginia Cavalry was a part of General Albert Gallatin Jenkins' Brigade, which itself was a part of the Confederate Army of Northern Virginia.
Ferguson and his cavalry participated in a number of engagements during the war, most notably the Battle of Gettysburg and the Battle of Droop Mountain. Reportedly he temporarily assumed command of Jenkins' Brigade at Gettysburg after Jenkins was wounded. In 1864 Ferguson and some of his men returned to Wayne County to camp for the winter. On February 15, he and his men were captured on Laurel Creek in a raid by the 14th Kentucky Infantry; the incident, during which the Confederate soldiers were surrounded and several killed, became known as Murder Hollow. After being moved between several different prisoner of war camps, Ferguson was released again near the end of 1864. At the end of the war in 1865 he received a parole in Charleston.
In 1866 Ferguson moved to Louisa, Kentucky to resume his law office after the West Virginia legislature banned former Confederates from practicing law. In 1868 he was elected judge for the Big Sandy Judicial District. He returned to Wayne County in 1871 after the ban on former Confederates practicing law was lifted. Ferguson engaged in a variety of other activities and enterprises before passing away in 1881. He was buried at Fairview Cemetery in Fort Gay.
Sources
Dickinson, Jack L. Wayne County, West Virginia In The Civil War. Salem: Higginson Book Company, 2003.
Thompson, Robert M. Pioneers, Rebels, and Wolves: A History of Wayne County. Self-Published, Lulu Press, 2010.
Thompson, Robert. "Wayne County: Slavery and the Civil War." WV Archives and History on Youtube. June 21, 2014. Accessed April 12, 2017. https://www.youtube.com/watch?v=PkuYisk9xKY
Thompson, Robert. "Civil War battle bloodied Wayne County." The Herald-Dispatch. February 27, 2016. Accessed April 12, 2017. http://www.herald-dispatch.com/features_entertainment/civil-war-battle-bloodied-wayne-county/article...
"Next in the Archives and History Library's Lecture/Workshop Series." West Virginia Division of Culture and History: WV Archives and History. Accessed April 12, 2017. http://www.wvculture.org/history/workshops/thompson060314promo.html
Wittenberg, Eric J. "Rantings of a Civil War Historian » Col. Milton J. Ferguson." Civil War Calvary. January 2, 2011. Accessed April 14, 2017. http://civilwarcavalry.com/?p=2313
"The Civil War - Wayne County History Portal." Wayne County History Portal. Accessed April 14, 2017. https://sites.google.com/site/waynecountyhistoryportal/resume
Additional Information