Museum of the Forgotten Warriors
Introduction
The Museum of the Forgotten Warriors is a nonprofit organization dedicated to preserving the memories of all veterans who are no longer with us and respecting and honoring those veterans who are still with us. This museum is located in Marysville, California and was founded by Dann Spears, a veteran who served in the Vietnam War. This building houses various military vehicles, historic artifacts, letters, and memorabilia from local soldiers as well as friends and family of founder Dann Spears, who served in the Vietnam War. The museum continues to expand bringing in new exhibits every year based on donations of artifacts such as uniforms and historic military vehicles and artifacts.
Images
Collection of military artifacts lining the walls of the inside of the museum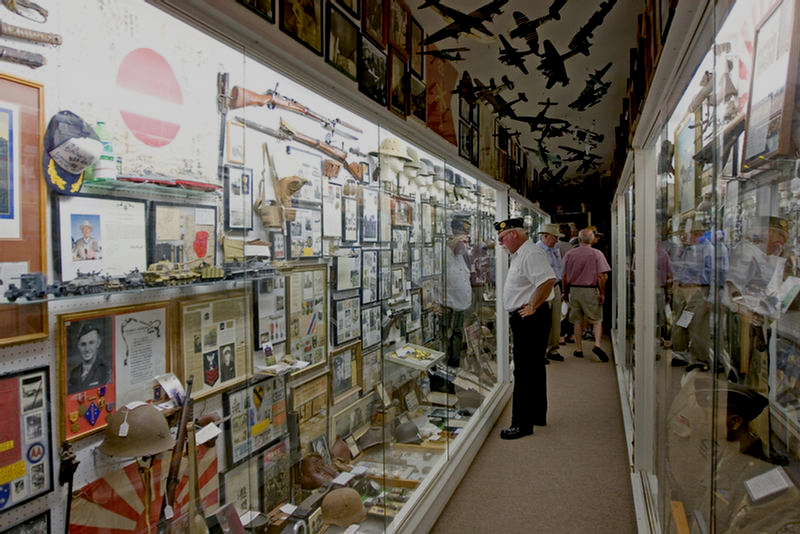 Outdoor display of hanging dog tags honoring forgotten warriors and their sacrifices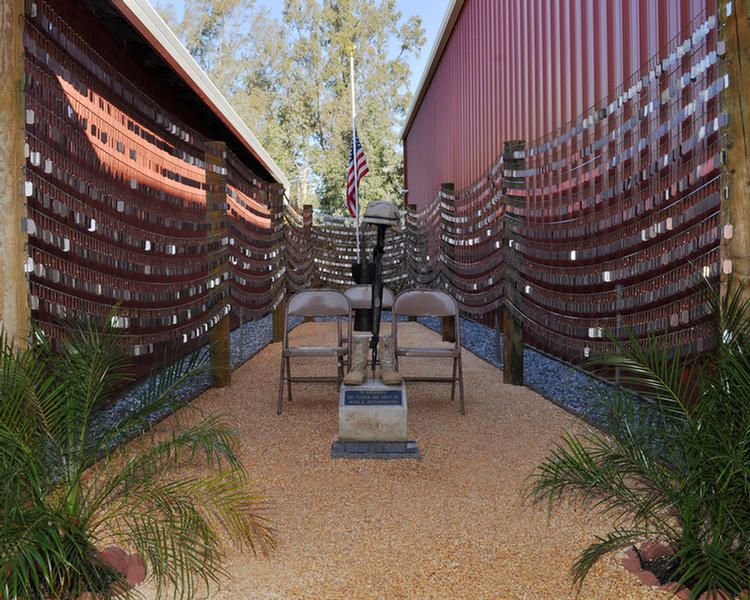 The front entrance to the museum is marked with an old helicopter and American flags adorning the grass, each flag representing one of the fallen soldiers being commemorated.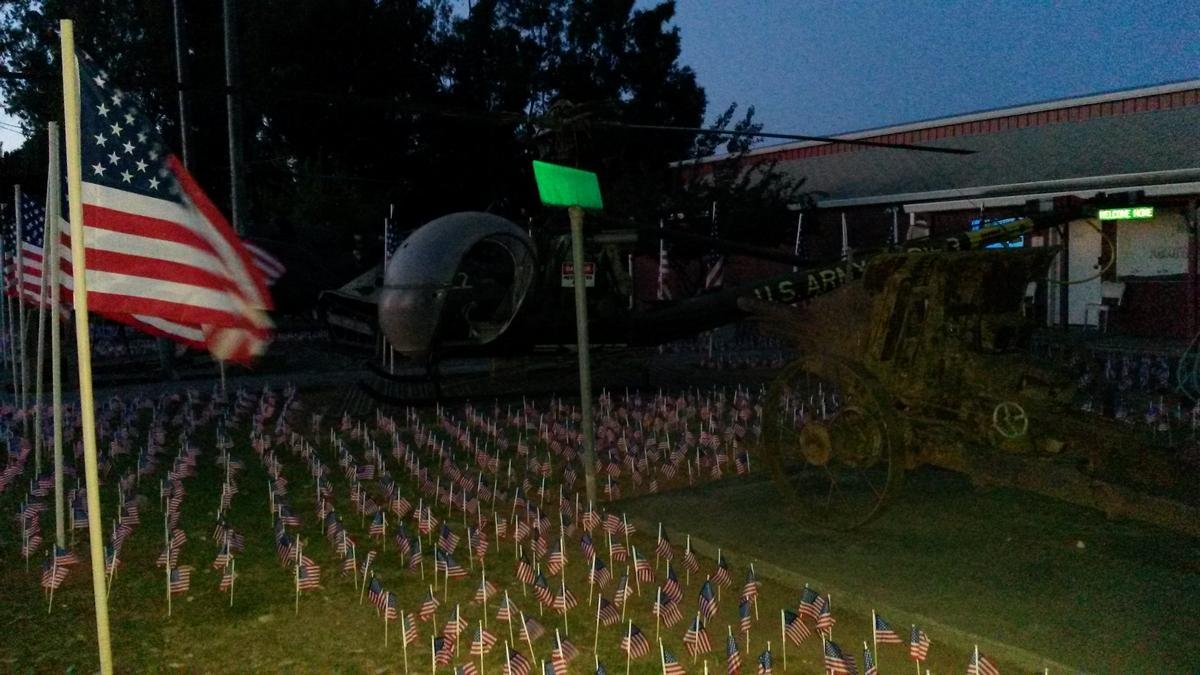 Backstory and Context
As a boy, Dann Spear, the founder of The Museum of Forgotten Warriors, collected letters and gifts from friends and family serving in the military. Spear built this collection over time, and after his military service and career, he pursued his dream of opening a museum with the objects he collected. In 1977, Spear and his wife, Roberta, moved to Marysville, California and opened the museum which has grown to include over 46,000 artifacts. There have been multiple wings added to the museum as well as a library with books and other material that support education. The Museum of Forgotten Warriors is open to the public free of charge because Mr. Spear and the rest of the museum's board of directors are not focused on profits but rather honoring memories and educating the public.

The collection exhibited at the museum includes helicopters, tanks, uniforms, cannons, letters, and memorabilia from various wars throughout America's military history, such as the Revolutionary War, Vietnam, Afghanistan, and Iraq. The goal of Spear in creating this museum was to keep the stories of veterans alive so that they may never truly be forgotten. Spear also features displays about the incredible women who have served our country and the challenges they overcame. Many living veterans who have been touched by this museum have come forward and donated their own personal wartime memorabilia to be added to the museum's collection.

Sources
Hatfiled, Harlan. "The Museum of Forgotten Warriors and Library Center." March 5, 2017. Accessed March 29, 2017. http://www.museumoftheforgottenwarriors.org/index.htm
Mcdonald, Ian. "Man Turns Collection into 'Forgotten Warriors' Museum." FOX40. May 27, 2014. Accessed February 28, 2019. https://fox40.com/2014/05/26/man-turns-collection-into-forgotten-warriors-museum/.


Tahti, Jane. "Memorial Day -Museum of the Forgotten Warriors." Auburn Journal. May 20, 2015. Accessed February 28, 2019. http://www.auburnjournal.com/article/5/20/15/memorial-day-museum-forgotten-warriors.
Additional Information