Buzza Company Building
Introduction
This building was once the home of the one of the country's top manufacturer of greeting cards, Buzza Company. Today it is now a residential structure aptly named Buzza Lofts Uptown. The company was founded by George Buzza in 1907, who then eventually purchased the building in 1923. Buzza Company operated here until 1942 when it closed due to low sales, which was not surprising as the country was in the midst of World War II by that point. Buzza Company was a forerunner of the industry; it led "innovations in distribution, retail policies, and display methods." (NRHP Nomination Form; see link below) Along with other greeting card companies like Hallmark, Buzza Company helped lay the groundwork for the multi-billion dollar greeting card industry today. For these reasons, along with the fact that the after the company closed the building was used for the production of military optical equipment for the war, the building was added to the National Register of Historic Places in 2012.
Images
The former Buzza Company Building, now Buzza Lofts Uptown, was built in 1907.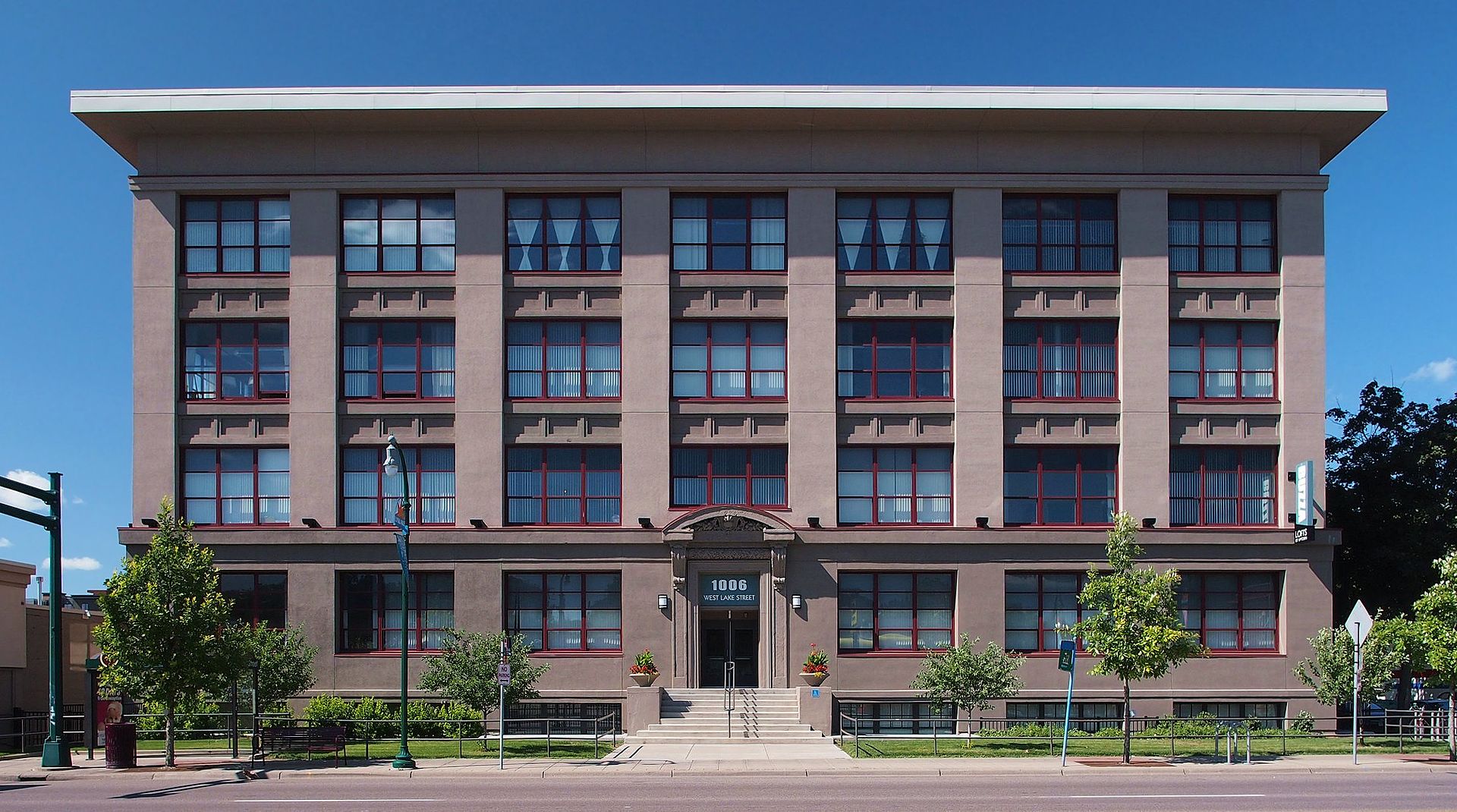 Backstory and Context
After Buzza Company closed, the Minneapolis Regulator Company bought the building and converted it into a wartime optical equipment factory, producing tank periscopes, telescopes, gunner's quadrants, and other pieces of military optics. The building was one of eight owned by the company. In all, the company produced over 4.7 million pieces of optical equipment during the war.
Sources
Hembree, Jennifer. "Buzza Company Building." National Park Service - National Register of Historic Places Nomination Form. January 24, 2012. http://www.mnhs.org/shpo/nrhp/docs_pdfs/0022_buzzabuilding.pdf.

Photo: McGhiever, via Wikimedia Commons
Additional Information