John B. Barners Towers Hall
Introduction
The John B. Barnes Towers Hall on the campus of Boise State University holds 300 student and one of Boise State's oldest dormitory. It's located near Capitol Blvd, and along the Boise Green Belt. Towers Hall holds freshmen students, it a coed dormitory and it has 7 floors, holding 50 students on each. Boise State University has a total of 9 dormitories for Freshmen in college and 5 upperclassmen housing buildings.
Images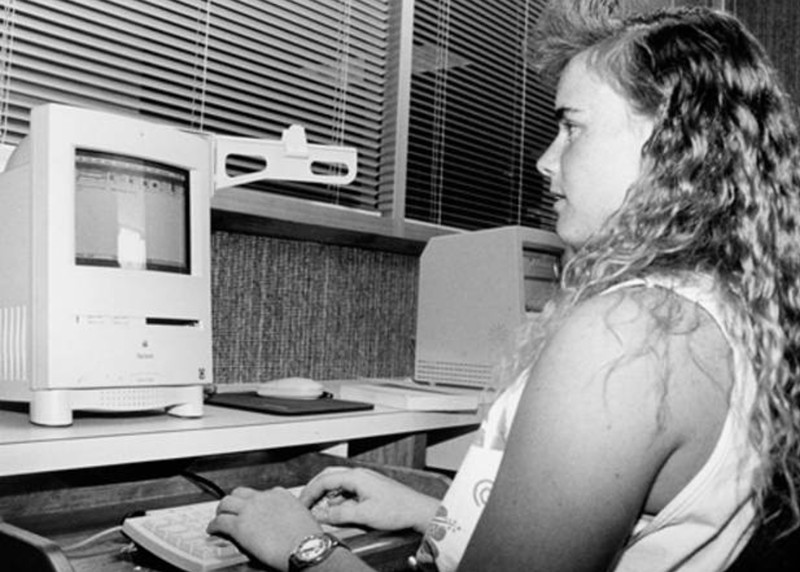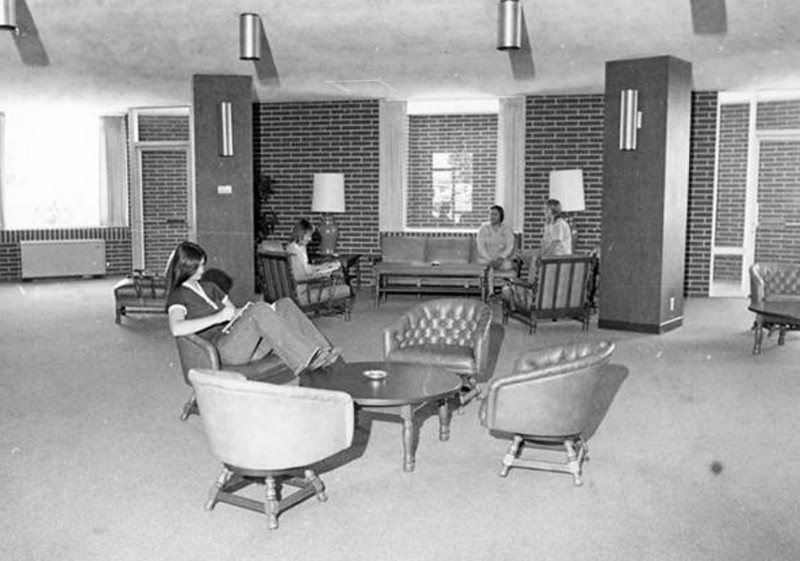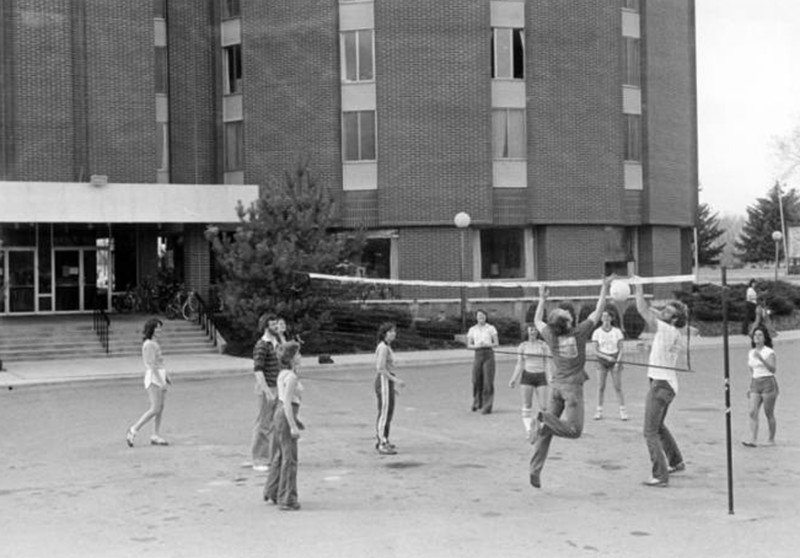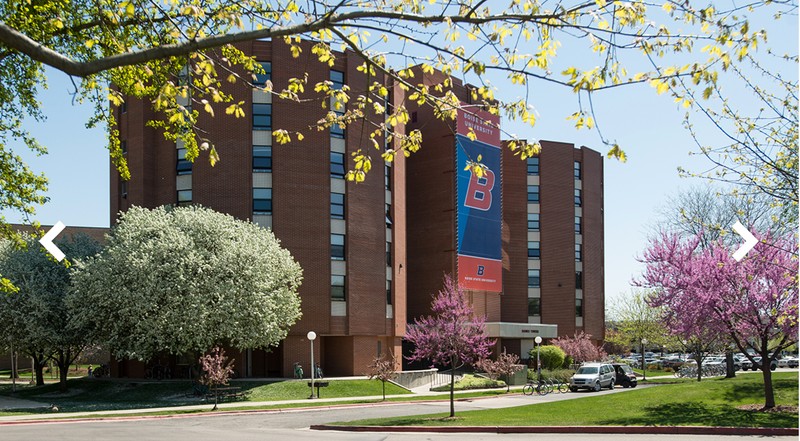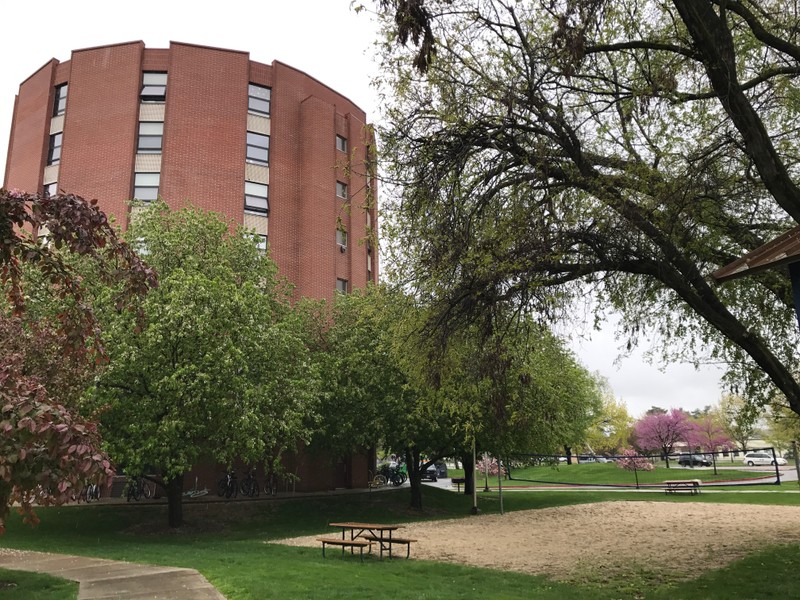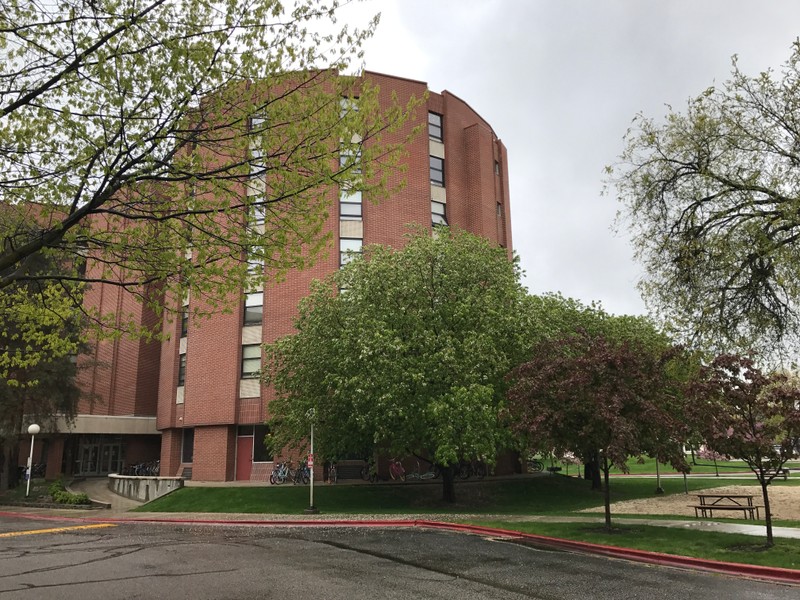 Backstory and Context
Towers Hall is one of Boise State University's oldest dormitories, after Morrison Hall, Driscol Hall and Chafee Hall. Towers started Boise State's transition from college to university, which happened in 1974.
Towers Hall officially opened in 1970, where was originally an all girls dormitory, the first on Boise State's campus. It is located on far west side of campus and it's the only hall located on that area of campus. In 1989 Towers Hall became John B. Barners Towers hall, honoring Boise State College's former president and was designed by Harold Thompson of Thompson & Kolbo Architects in Boise in the postmodern style.

The Barnes Towers Hall has not had significant changes since its construction in 1969, other than upgrading technical features. It's made almost entirely out of brick and concrete, has two circular towers joined by a rectangular area. Other than the circular towers themselves, the building does not have any irregular lines or features. The windows on each tower are in vertical lines, separated by flat red brick structures. The base of The Towers look smaller, which gives a feeling that they are growing up, along with the vertical windows gives a sense of height.
In general, Towers Hall is very simple and is designed in a modern architectural style. It's circular forms create an unique look on campus and it's very functional. On the first floor there's a classroom located on side B (right side), on side A (left side) a common area with ping pong tables, pool tables and sofas, along with a computer room where students can do and print homework. From the second floor up to seventh there's 6 rooms on each side, each room hold 4 students and each room has their own bathroom. In the middle part of Towers Hall there's two rooms, designated for Resident Assistants, along with a laundry room.
It attracts first year students every year for being closer to classes than other dorms located on the other side of campus, it located right next to the Green Belt and a 15 minutes walk to downtown Boise.
Sources
"Barnes Towers" - Idaho Architect Project Official Site (Idaho)

"Albertson's Library Digital Collections Site"- Boise State University

"Scholar Works Boise State"- Boise State University site

"Max Boesiger" June 15, 1971. Boise State University Archives Collections

"Harold Tompson" May 28, 1971. Boise State University Archives Collections
Additional Information