Basilica of Saint Mary
Introduction
Designated as the first basilica in the country in 1926, the Basilica of Saint Mary was constructed between 1907-1915. It was designed by architect Emmanuel Louis Masqueray in the Beaux Arts style and is considered one of the finest examples of the style in the country (Masqueray also designed the Cathedral of St. Paul). Though the church was finished in 1915, interior work was not completed until 1926. The tower above the altar reaches a height of 138 feet and the nave is, apparently, two feet taller than the nave of St. Peter's Basilica in Rome, Italy. The church has a seating capacity of 3,000 and features 60 stained glass windows. The church also houses an archives which contains parish school records, sacrament and marriage records, Masqueray's original church drawings, tissue tracings of interior detailing, the correspondence of Monsignor James Reardon (1920-1960), photographs, and dome construction records and blueprints. The church was placed on the National Register of Historic Places in 1975.
Images
The Basilica of Saint Mary was built between 1907-1915. Photo: Bobak Ha'Eri, via Wikimedia Commons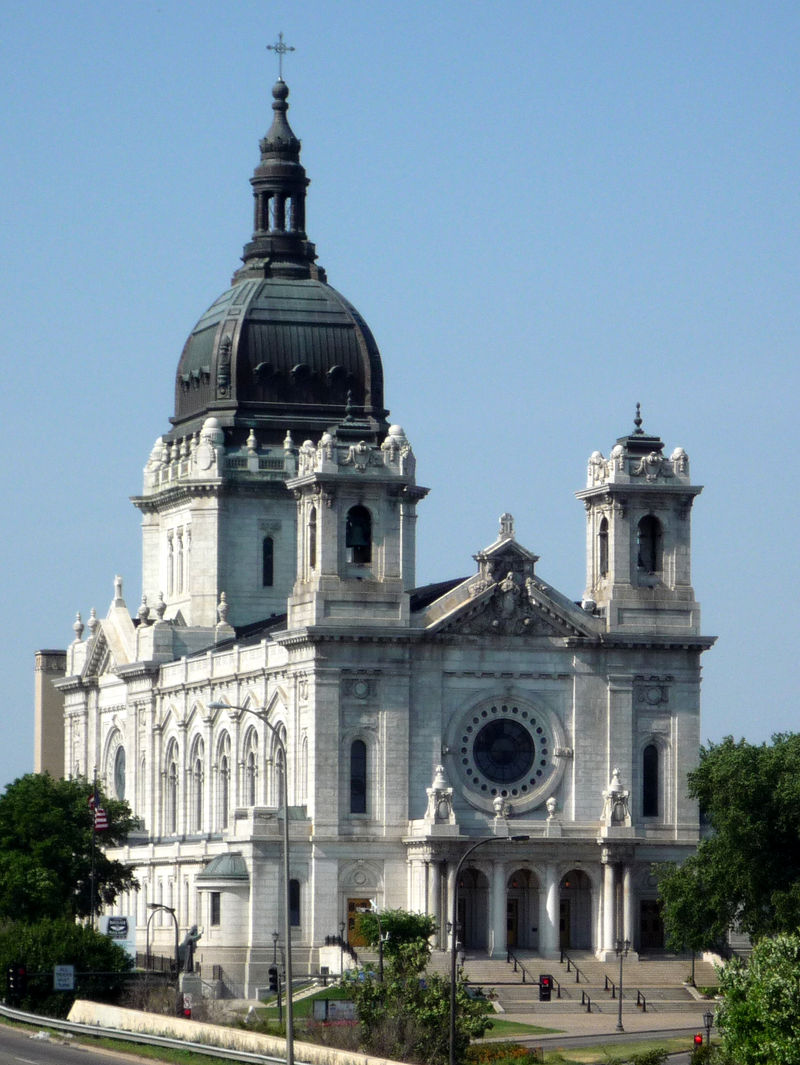 View inside of the church, towards the altar. Photo: Tommy Sar, via Wikimedia Commons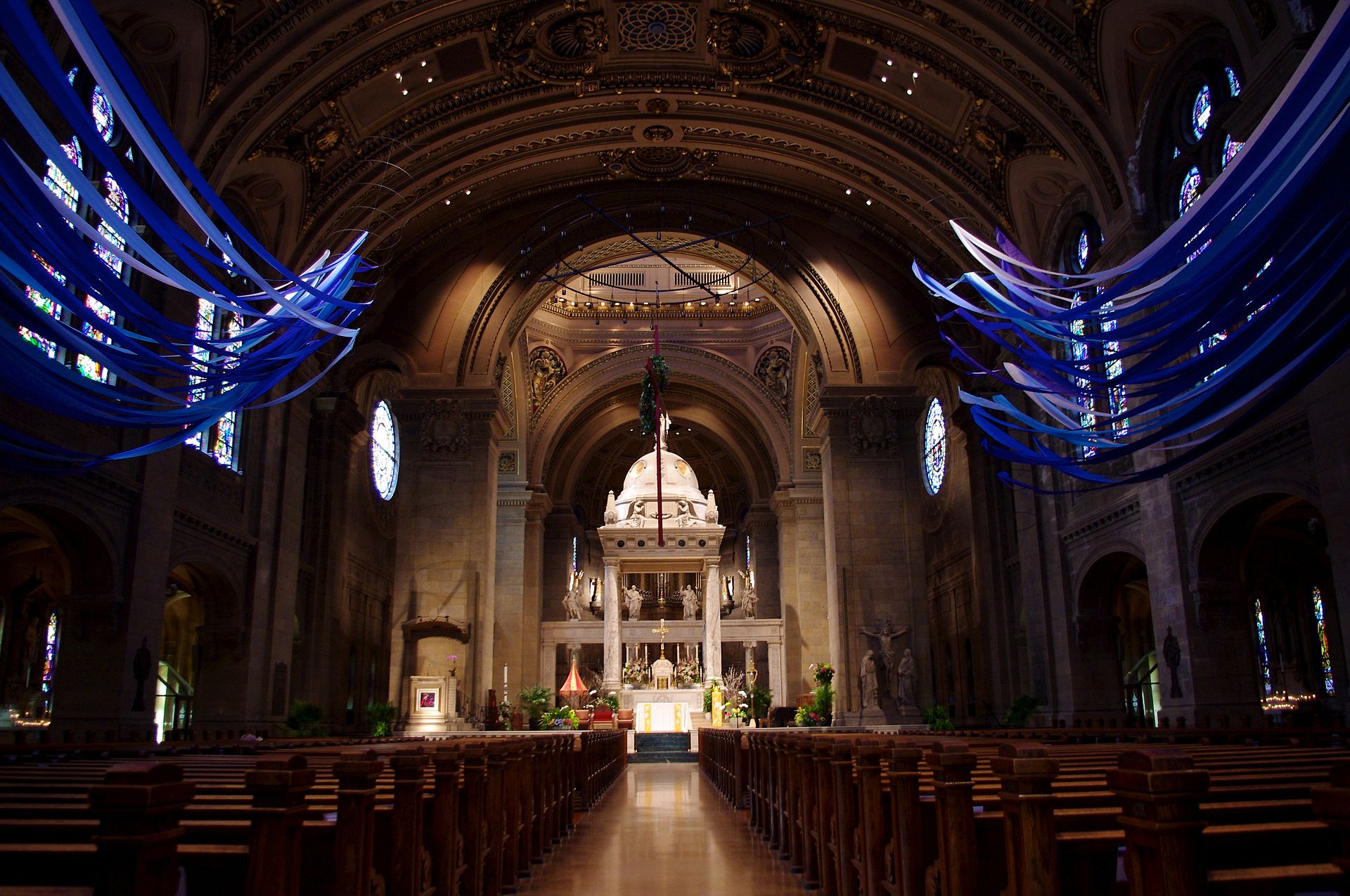 Backstory and Context
The basilica replaced a smaller church called the Immaculate Conception. The basically actually retained this name until 1921 when it was named Pro-Cathedral of Minneapolis. This was of course changed in 1926 when Pope Pius XI designated it a basilica. By the 1980s the church was in need of serious renovation (there roof was leaking badly, among other issues). Work began in the 1980s to restore the church and this effort continues today.
Sources
Nelson, Charles." Basilica of Saint Mary. National Park Service - National Register of Historic Places Nomination Form. March 26, 1975. https://npgallery.nps.gov/pdfhost/docs/NRHP/Text/75000985.pdf.

"Parish History." Basilica of Saint Mary. Accessed March 29, 2017. http://www.mary.org/who-we-are/our-history/parish-history#.WNvLzhLyscB.
Additional Information