Marian A. Van Landingham
Introduction
Shortly before beginning her legislative career, Marian A. Van Landingham founded the Torpedo Factory, a one-of-a-kind art center, in Alexandria.
Images
Marian Van Landingham's legislative photograph (1982), Virginia Legislature Photograph Collection, image courtesy of the Library of Virginia, Visual Studies Collection.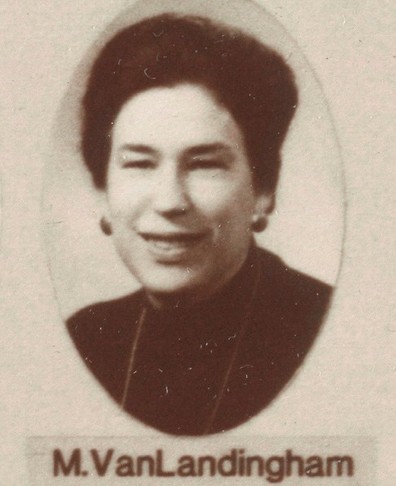 Torpedo Factory exterior, image courtesy of the Torpedo Factory Art Center.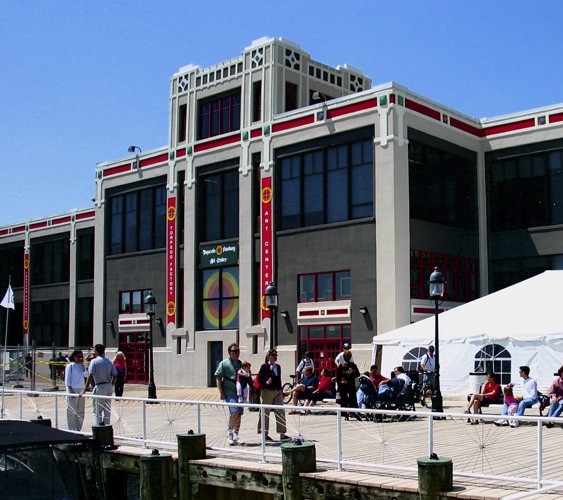 Torpedo Factory interior, image courtesy of the Torpedo Factory Art Center.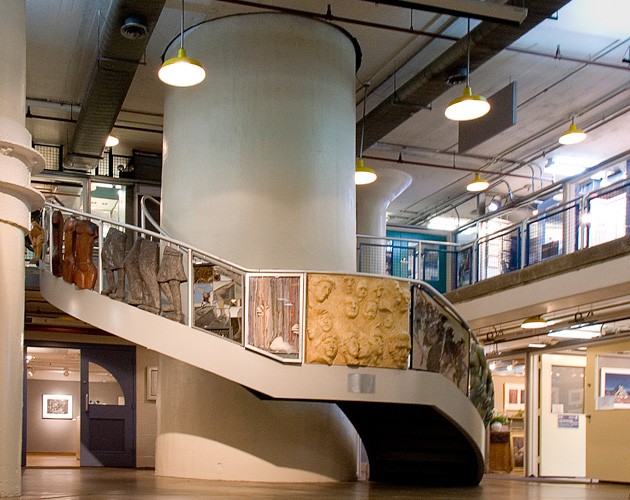 The Library of Virginia honored Marion Van Landingham as one of its Virginia Women in History in 2010.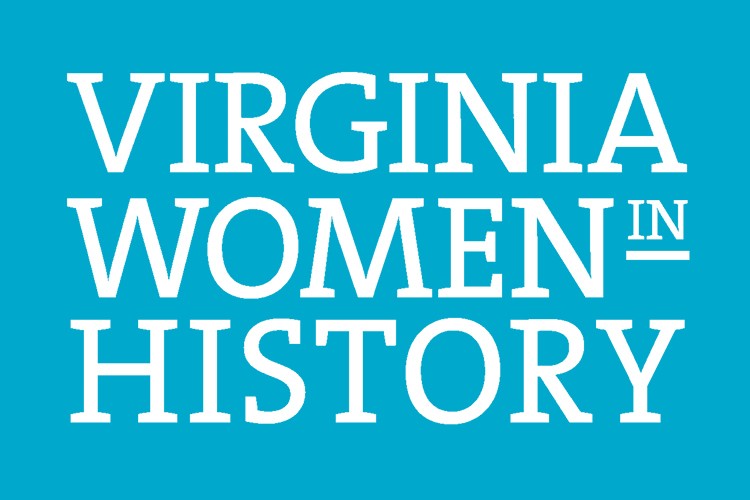 The Virginia Women in History Digital Trail is made possible by the Library of Virginia and American Evolution: Virginia to America, 1619–2019.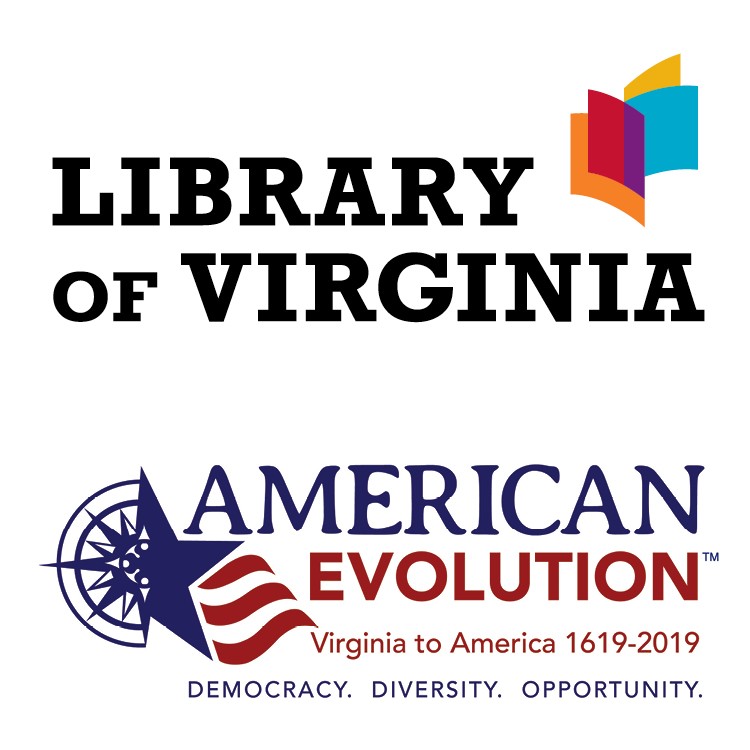 Backstory and Context
Marian A. Van Landingham (born September 10, 1937) encourages artistic spirit and volunteerism in her community. She was born in Albany, Georgia. In 1973, as the president of the Alexandria Art League, Van Landingham led a movement to renovate a dilapidated torpedo factory on the Potomac River and transform it into a center for artists' galleries, classrooms, and studio spaces. She not only handled much of the politicking but also pitched in on the manual labor of renovation. The Torpedo Factory Art Center opened in 1974 and has become an innovative space for working artists as well as the centerpiece of the revitalized historic downtown Alexandria.
In 1980 Van Landingham established the organization that became Volunteer Alexandria to match prospective volunteers with organizations in need of help. As a member of the House of Delegates from 1982 to 2005, she fought to increase funding for human services, education, healthcare, and aid for the homeless. Van Landingham was the first woman to chair the important Committee on Privileges and Elections. She has received numerous awards for her public service, and several annual service awards bear her name. Always an artist at heart, Van Landingham still keeps a studio at the Torpedo Factory Art Center. One of her favorite themes is the depiction of pathways or doorways leading away into the distance. Of the theme she says, "On a path there is always the possibility of discovery."

Reprinted with permission of the Library of Virginia.

Additional Information