Salk Institute for Biological Studies
Introduction
The Salk Institute for Biological Studies was founded in 1960 by Jonas Salk, who developed the polio vaccine. The Institute is acclaimed not only for its groundbreaking scientific research, but also for its striking architecture, the work of architect Louis Kahn. The Institute offers one hour guided architecture tours and on Mondays, Wednesdays, and Fridays at 11:30am visitors can attend a talk by a staff scientist who discusses new scientific discoveries. There is also a cafe that is open during lunch hours.
Images
The Salk Institute was established in 1960 and is named after virologist and medical researcher Jonas Salk.
The Institute is known for its strking architecture.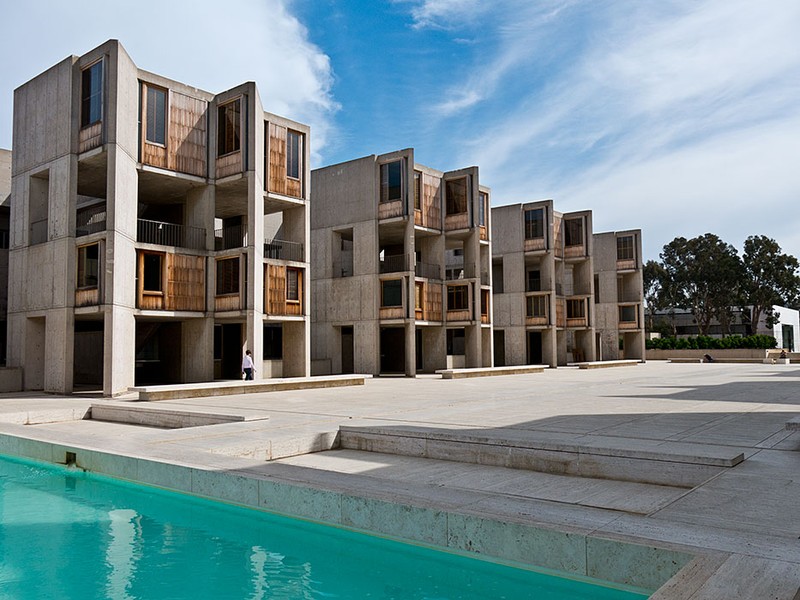 Jonas Salk (1914-1995) developed the first effective polio vaccine in the mid-1950s.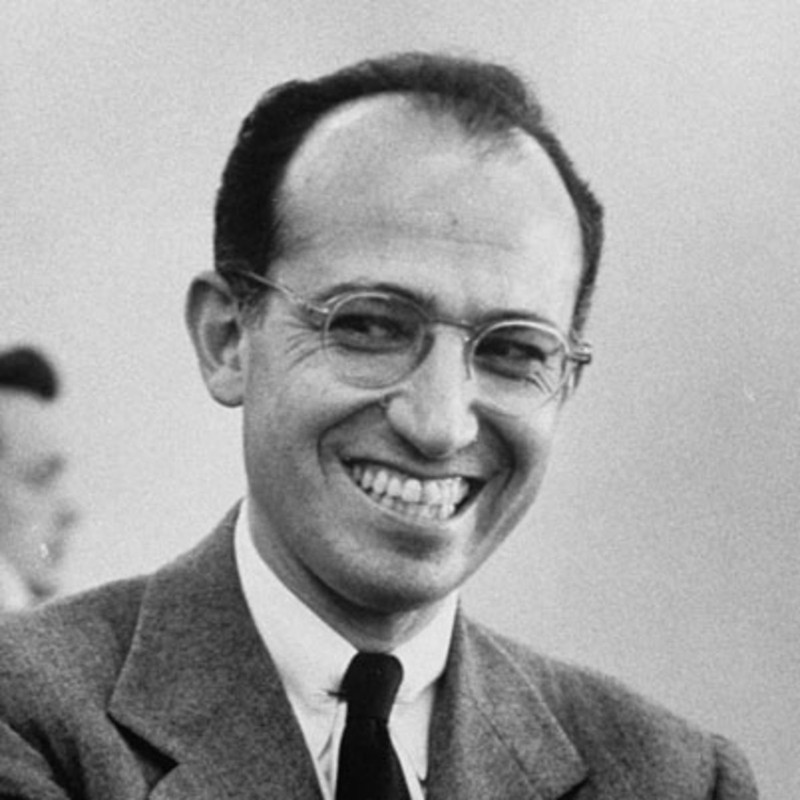 Backstory and Context
The Salk Institute for Biological Studies was founded in 1960 by Jonas Salk, developer of the polio vaccine. The Institute opened in 1962, following a gift of land from the city of La Jolla and initial funding from the March of Dimes. Salk envisioned the Institute as a kind of Socratic academy which would bring together science and humanism. Hoping to draw the world's best scientists and researchers, a site was chosen at the Torrey Pines mesa overlooking the Pacific Ocean.

The Institute has consistently ranked among the nation's best research institutions and currently includes numerous Nobel laureates among its faculty. The Institute focuses primarily on three areas: neurosciences, plant biology, and molecular biology and genetics. More than 800 researchers are employed by the Institute.

The Salk Institute is famous not only for the quality of its scientific research, but for its striking architecture. The campus was designed by architect Louis Kahn, who, like Salk, was the son of Jewish immigrants from the former Russian empire--Salk from Russia and Kahn from Estonia. The two men had a connection that went beyond the normal architect-client relationship; both envisioned the Institute as an inspiring, contemplative space.

To achieve this vision, Kahn studied monasteries for the institute he imagined as an "intellectual retreat." The campus has abundant natural light and the six floors of offices all face the Pacific Ocean. Volcanic ash was mixed into the concrete used for the buildings, which gives them a warm, pinkish glow, particularly in the sun.

Between the two buildings is a courtyard made of travertine marble, divided by a single strip of water which leads the eye toward the Pacific Ocean. The intent behind the courtyard's design, beyond creating a contemplative space, was to remind visitors of their scale compared to the vastness of the ocean.

Sources
"History of Salk." Salk Institute. Accessed May 20, 2018. https://www.salk.edu/about/history-of-salk.

Wiseman, Carter. Louis I. Kahn: Beyond Time and Style, A Life in Architecture. pgs. 106-127.
Additional Information