Sunset Cemetery
Introduction
Sunset Cemetery was established in 1841, and is still used today. Several important figures are buried here, including author W.J. Cash, Confederate veteran and Southern leader Plato Durham, and former North Carolina governors Clyde Hoey (1937-1941) and O. Max Gardner (1928-1932). Thomas Dixon Jr., who wrote "The Clansman" and "The Leopard's Spots" (the book that inspired the film "Birth of a Nation") was also laid to rest at Sunset Cemetery. More recently, singer/song writer Don Gibson, who wrote "I Can't Stop Loving You" (made famous by Ray Charles), as well as other songs such as "Sweet Dreams" and "Oh Lonesome Me," was buried here in 2003.
Images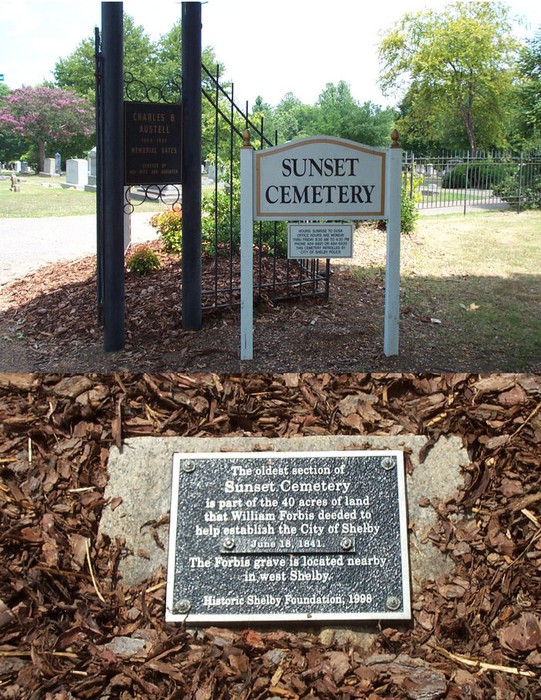 Backstory and Context
Sources
http://www.cityofshelby.com/departments/parks-and-recreation/city-cemeteries
https://www.findagrave.com/cgi-bin/fg.cgi?page=cr&CRid=48885?