Mountain Homeplace
Introduction
One of the few museums in, or near, Paintsville Kentucky, the Mountain Homeplace is an outdoor museum replicating a 1850s working farm. It contains five buildings on site, multiple farm animals, and between April and October, visitors can see actors dressed in period clothing portraying life on the farm.
Images
A view of the Mckenzie farmhouse, and other various buildings on site.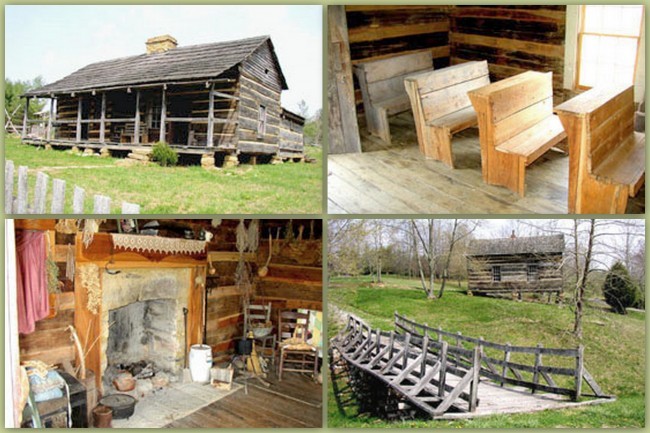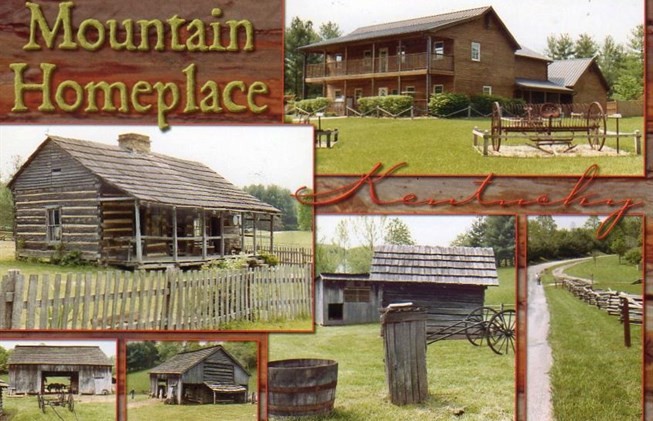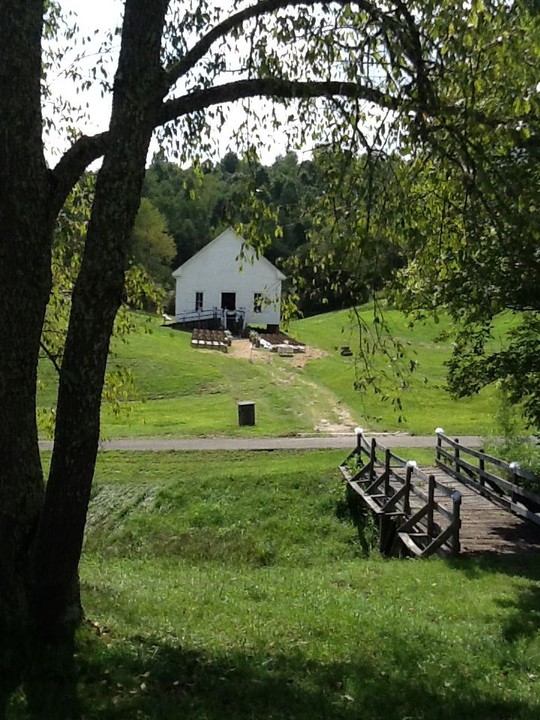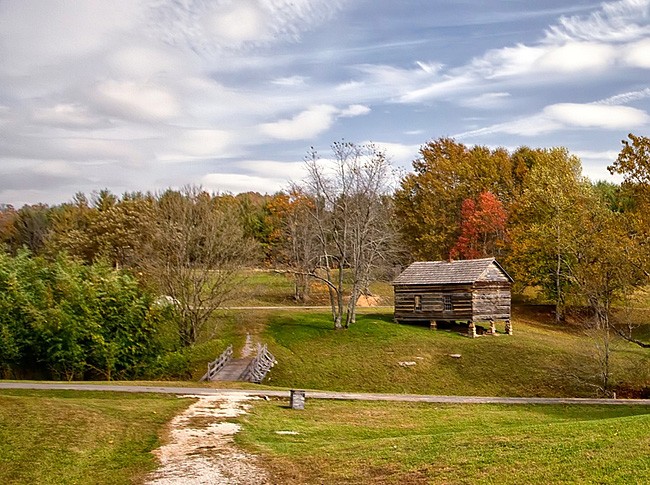 Backstory and Context
The Mountain Homeplace, located in Staffordsville Kentucky, is actually part of the Paintsville Lake State Park. It is the only living history museum situated near Johnson County, Kentucky. It officially opened in 1995, and all of the buildings on site were taken from nearby locations. The buildings range in age from 1800s-1900s. They have recreated a 1850 farm community and hope educate people on rural living in Appalachia over 100 years and to dispute the prejudices of Appalachian people. On site, you can find a farmhouse, a church, a one room school house, a Blacksmith's shop, and a barn.
The farmhouse was built in the 1860s and belonged to a man named David McKenzie and his family. The crip barn was used not only to house livestock, but to store crops to keep the family fed through winter. The one room school house con taints a put bellied stove in the middle that warmed the building, with two rows of benches with tables attached facing the walls with Blackboards. The Baptist church was built in the 1850s and was an important factor in rural living during this time because the Appalachian people were a people of faith. The Blacksmith shop shows an important trade that was prominent during this time. As well as all of these different buildings, farm animals such as horses, goats, sheep donkeys and chickens are kept on site to keep the authentic feel of the farm alive.
Farm animals and historic buildings aren't the only thing keeping the authentic farm life alive, volunteers and workers dress up in period clothing and perform farm chores and jobs for tourists so they can get a better view of what life was like.
In the Welcome Center, you will also find a small museum covering Appalachian History. This is an important historical museum for the people of Johnson County so they can see what life was like in the area before them.
Sources
http://www.scenicusa.net/030113.html

http://www.kentuckytourism.com/mountain-homeplace/4247/



Additional Information