Hillwood Estate, Museum, and Gardens
Introduction
Since its purchase in 1955 by the businesswoman, socialite, philanthropist and collector Marjorie Merriweather Post, Hillwood has served to function once as a place of residence, and forever as a museum to educate and awe those who visited it. Hillwood is known largely for its sizeable decorative arts collection that focuses heavily on the House of Romanov, a collection of French decorative art, and acres of sculpted gardens. Included in the collection are, among other pieces, Fabergé eggs, 18th and 19th century French art, and one of the country's finest orchid collections. Hillwood's mansion and gardens opened to the public in 1977 and are maintained by the Post Foundation.
Images
The Hillwood Mansion was built in the 1920s but designed in ithe Georgian architecture style of early America. Post renovated the mansion to be her museum in the 1950s. Wikimedia Commons.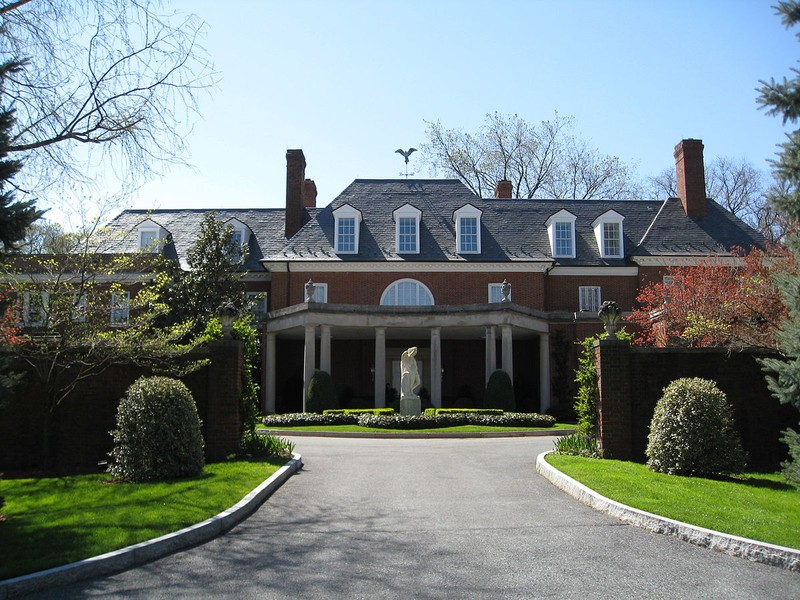 Hillwood's founder, Marjorie Merriweather Post, lived a busy life of socializing and art collecting. She lived out her days at the mansion and envisioned it be opened to the public after her death. Wikimedia Commons.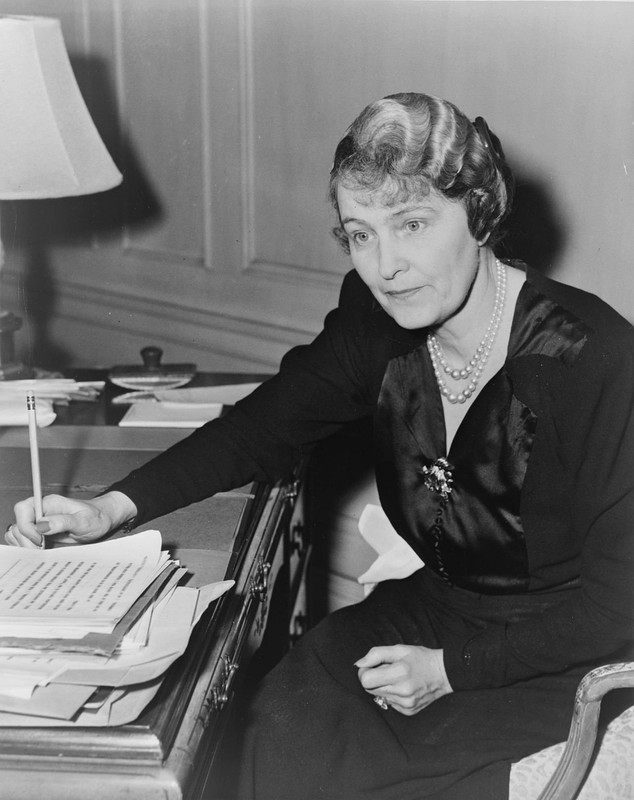 Backstory and Context
The Hillwood estate was originally a mansion that was built in Georgian-style architecture, and was bought by Marjorie Post in 1955. Marjorie herself was born to Ella and Charles Post, the founders of the Post cereal company, and inherited a business and entrepreneurial work ethic from her parents, which led her to become a vastly successful businesswoman. At the age of 27, Marjorie inherited the company and soon after was married and formed a family. It was during this time that Marjorie began to develop a taste for late 18th-century French art, which was popular among the upper class in New York at the time, through the influence of art dealer Sir Joseph Duveen. Several marriages later, Marjorie visited the Soviet Union as an ambassador, where she discovered imperial Russia's decorative arts, which she added to her ever-growing artistic tastes.
After divorcing her third husband, Marjorie bought Hillwood in 1955 in order to serve a dual purpose: to be a fashionable home with plenty of staff, and to also be a location where she could display her sizeable artistic collections. Hillwood soon became the site of innumerable parties among the upper class in Washington, DC, as well as garden tea gatherings and formal dinners. In addition, Hillwood was also made host to Vietnam veterans in the 1960s and 1970s, where they could attend tea gatherings with live entertainment. After Marjorie Post's passing, Hillwood was formed into a permanent museum, which strives to bring Marjorie's passion for excellence, hospitality, and fine art to those who visit the estate.

Sources
"Marjorie Merriweather Post." Hillwood Estate, Museum, and Gardens. Accessed November 2017. http://www.hillwoodmuseum.org/about-hillwood/marjorie-merriweather-post

"Mission and Vision." Hillwood Estate, Museum, and Gardens. Accessed November 2017. http://www.hillwoodmuseum.org/how-we-are-run/mission-and-vision

Additional Information