Corcoran Gallery of Art
Introduction
The Corcoran Gallery of Art stands as a major center of American art, both historic and contemporary. Founded "for the purpose of encouraging American Genius," the Corcoran's extensive collection of 18th, 19th, and 20th century American art represents most significant American artists. The Corcoran possesses a fine collection of European art as well. While continuing its efforts to represent historic American works, the gallery also encourages modern European and American artists by showing and purchasing their work, paying particular attention to artists in the Washington area.
Images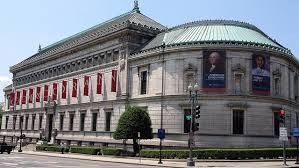 Backstory and Context
Additional Information

The Corcoran Gallery of Art was founded in 1869 by William Wilson Corcoran and quickly became one of the country's leading fine arts galleries. It was originally established at 17th Street and Pennsylvania Avenue but was relocated in 1897 after the construction of a new facility at its current location. The building was designed by Ernest Flagg and measures at 135,000 square feet.

The gallery, beset by financial difficulties over the past decades, agreed in 2014 to merge with both the National Gallery of Art and George Washington University. The university will oversee operations of Corcoran College of Art and Design while the National Gallery of Art manages the gallery's collections. Interim Director and President of Corcoran Gallery of Art Peggy Loar will be leading the transition in the coming months. The gallery is slated to reopen in late 2015.

Sources
http://en.wikipedia.org/wiki/Corcoran_Gallery_of_Art http://www.corcoran.org/
Additional Information