St. Peter's AME Zion Church
Introduction
Saint Peter's is known as the Mother Church of Zion Methodism in the South owing to its origins as one of the first AME Zion congregations in the region. St. Peter's AME Zion Episcopal Church is a brick gothic-style building in New Bern founded by James Walker Hood. The congregation's original building was constructed in 1802, a collaboration between the already-built Saint Andrew's and Purvis Chapel. The two chapels became affiliated with the African Methodist Episcopal (AME) in 1864 and the congregations combined in 1879 under the name Saint Peter's. In the same year, the congregation purchased a new site between Johnson and Queen Streets in downtown New Bern for the church.
Images
St. Peter's AME Zion Church in New Bern, North Carolina. The structure is gothic-style, constructed of bricks.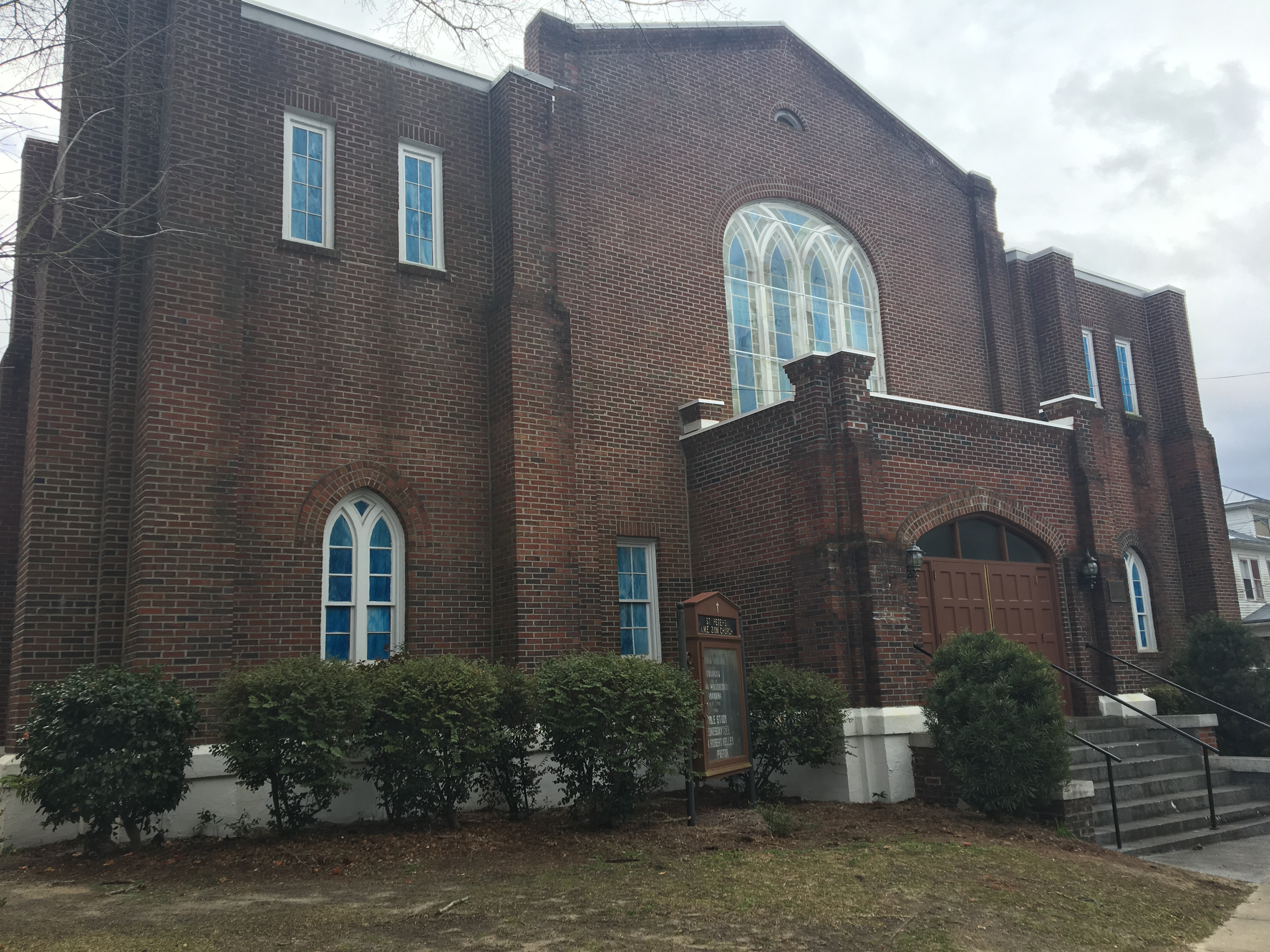 Plexiglass covers the beautiful stained glass windows to prevent damage.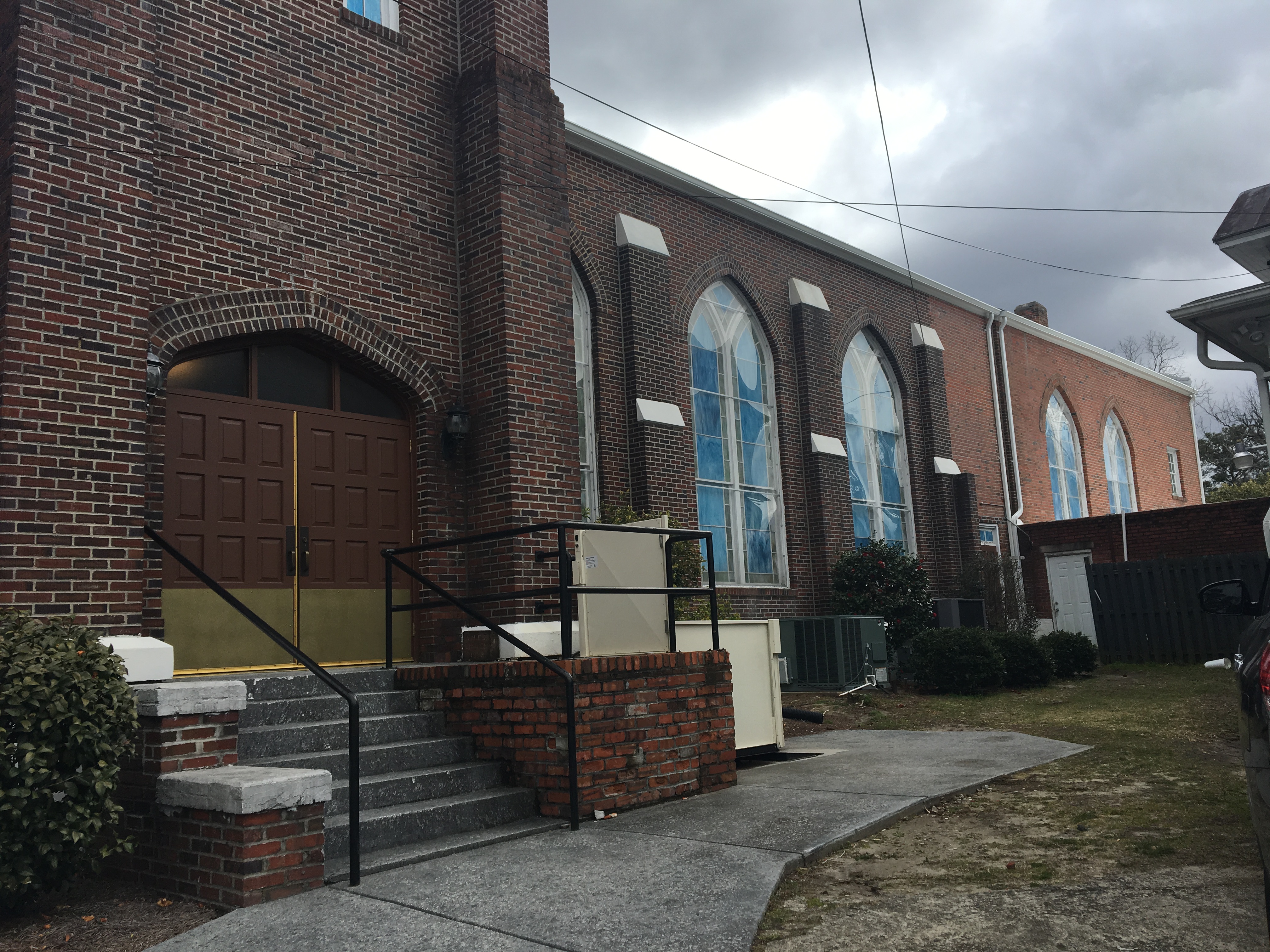 Built 1879, rebuilt 1914, rebuilt 1942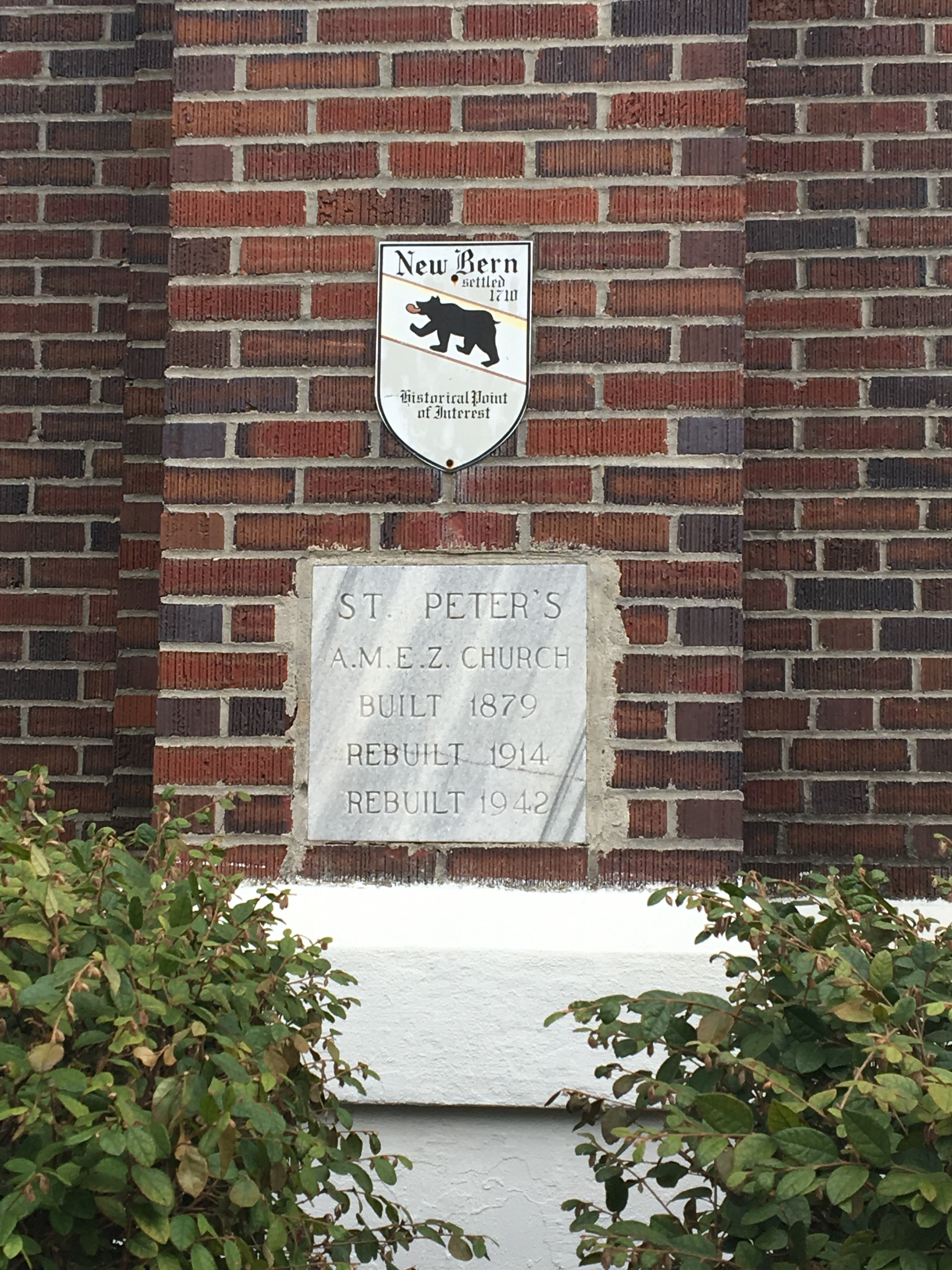 "This property has been placed on the National Register of Historic Places, by the United States Department of the Interior."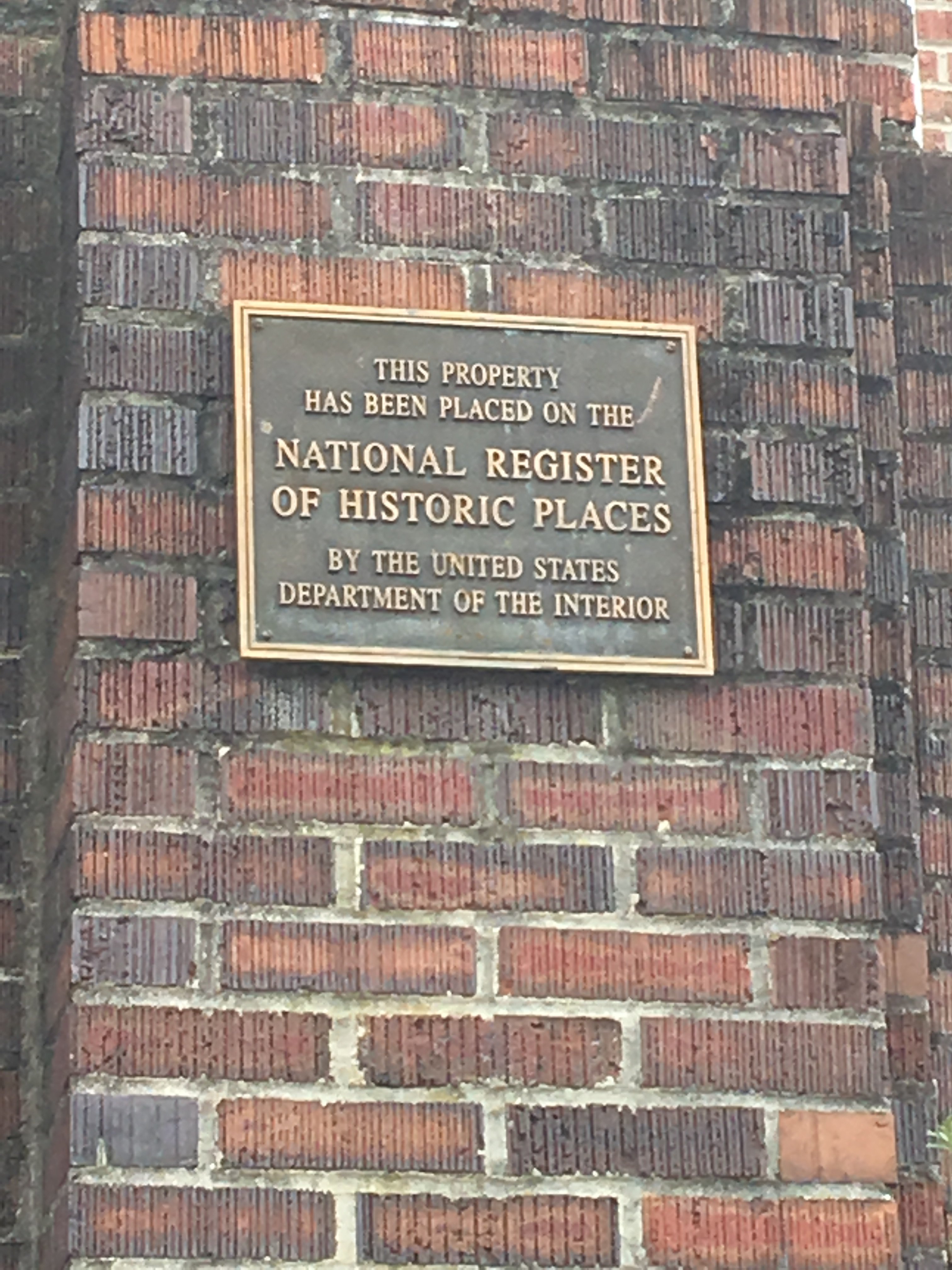 Backstory and Context
In December of 1922, a fire started at Rowland Lumber and destroyed 40 acres of land, including St Peter's. Church members rebuilt the sanctuary in phases from 1923 through 1940. As time progressed, modifications were made to the outside of the church and a balcony was added in 1928.

On January 24th, 1965, a five-county NAACP rally was being held inside the church. Three members of the Ku Klux Klan targeted and bombed two cars outside of the church that belonged to NAACP members/ Three men, Raymond Mills, Laurie Fillingame, and Edward Fillingame were arrested for the three bombs. A three-day trial concluded with the men pleading guilty but only received suspended sentences that resulted in nothing more than three years of probation and court costs. The following year, two other churches in the area were attacked by KKK members.
Sources
"Executive Order 9981, July 26, 1948"; General Records of the United States Government; Record Group 11; National Archives. ourdocuments.gov,https://www.ourdocuments.gov/doc.php?doc=84. Accessed 6 Feb. 2017.
Feldmeth, Greg D. Key Events in the American Civil Rights Movement. Mar. 1998, U.S. History
Resources, faculty.polytechnic.org/gfeldmeth/. Accessed 6 Feb. 2017.
Hand, Bill. "New Bern Church Targeted by the KKK." New Bern Sun Journal, 1 Nov. 2015, http://www.newbernsj.com/20150123/new-bern-church-targeted-by-the-kkk/301239845.
Hand, Bill. "Program highlights local civil rights efforts in the 1960s." Sun Journal, 28 Feb.
2015.http://www.newbernsj.com/article/20150228/News/302289922. Accessed 4 Feb. 2017.
Huaman, Jamie. "Greensboro Four: Civil Rights Sit-Ins at WoolWorth." Government & Heritage
Library, 13 Sept. 2010, www.ncpedia.org/history/20th-Century/greensboro-four.
Accessed 8 Feb. 2017.
"Integration Here To Stay." The Carolina Times, 01 May 1954, p. 2.
http://newspapers.digitalnc.org/lccn/sn83045120/1954-05-01/ed-1/seq-2/
Tagge, George. "3 Arrested in Rights Bombing." Chicago Tribune, First, 30 Jan. 1965, p. 18.
Additional Information