Whitefield House and Moravian Historical Society
Introduction
Following an attempt to establish a mission among Native Americans in the recently established colony of Georgia, Christian reformers under the direction of Reverend George Whitefield began construction of this stone building in 1740. Whitefield intended the building to become a school for former slaves who had become orphans. Three years later, the building was completed by the property's new owners who were immigrants and Moravian missionaries- German-speaking Protestants from central Europe.
Images
Envisioned by George Whitefield as a school for orphaned slaves, the building is now home to the Moravian Historical Society which was established in 1857.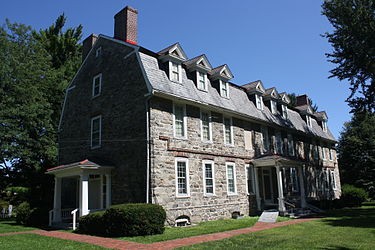 Te Society recently published the Moravian Walking Tour and Guidebook of the Lehigh Valley which is available from their website.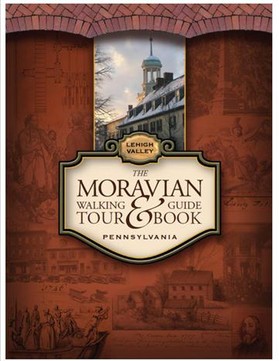 Backstory and Context
In addition to offering programs and walking tours, the Moravian Historical Society maintains a research library with ten thousand books related to the history of Pennsylvania, colonial America, and the Moravian church. The home also holds a number of paintings from the 18th century, rare books, artifacts from Native American missions, and one-of-a-kind artifacts such as a pipe organ that was created in 1776.
Additional Information