Newcomb Hall & Pavilion XI
Introduction
Newcomb Hall is the University of Virginia's student center. Completed in 1958, its design was inspired by the restoration of Colonial Williamsburg. The facility houses a ballroom, dining facilities, meeting spaces, lounges, offices, and a movie theatre on the lower floor. The dining facilities, located on the first floor, are known as Pavilion XI ("The Pav"). Newcomb Hall is named after U.Va's second president, John Lloyd Newcomb.
Images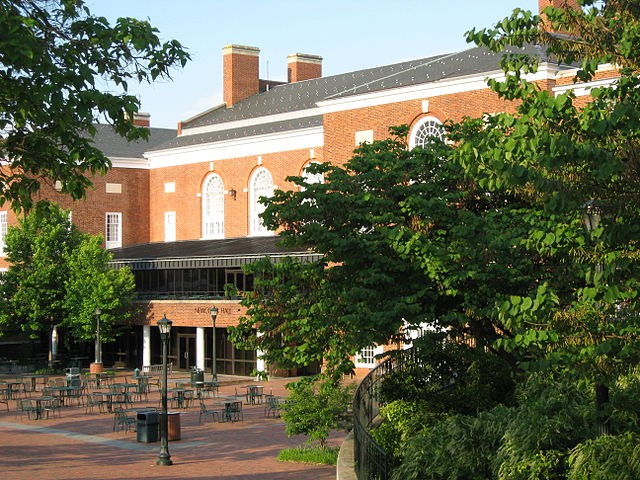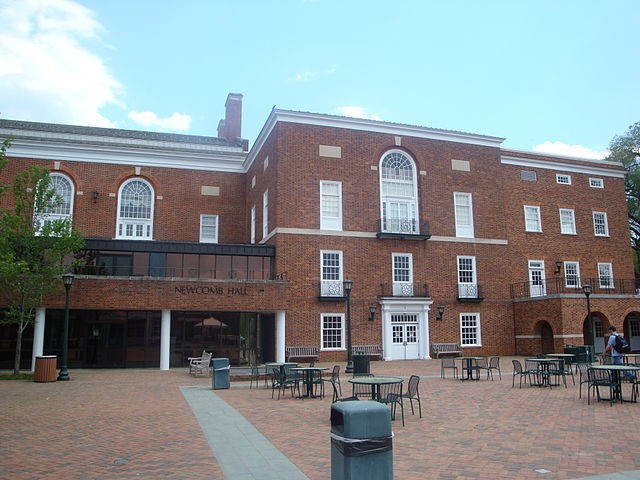 Backstory and Context
Newcomb Hall is situated next to the University Bookstore and the Central Grounds Parking garage. In 2015, the building underwent an extensive $33 million renovation effort financed through maintenance funds, student fees, private donations, and bonds. The project expanded the facility in order to accommodate increased enrollment and make the space more attractive and efficient. The architect behind the improvements was Cole & Denny Inc. of Alexandria, and the construction manager was R.E. Lee & Son Inc.

"The Pav" is can be found on the first floor of Newcomb in the middle of Central Grounds. This dining facility includes several restaurants.

The Newcomb Hall Theatre is located on the Lower Level of Newcomb. It has a maximum seating capacity of 381 seats and six spaces for individuals in wheelchairs. The space is used for conferences, speaking engagements, and films.

On the third floor of Newcomb is the 4,000-square-foot NHL Ballroom, which hosts a range of events, including banquet dinners, speaking engagements, and resource fairs.

Sources
Kelly, Matt. "Newcomb Hall Renovations Nearly Complete." UVA Today, January 17, 2013. Accessed March 19, 2017. http://news.Virginia.edu/content/renovations-nearly-complete-newcomb-hall.

"Pavilion XI - Virginia." University of Virginia Dining. Accessed March 19, 2017. http://Virginia.campusdish.com/Locations/PavilionXI.aspx.

"U.Va. Web Map: Newcomb Hall." The University of Virginia. Accessed March 19, 2017. http://www.Virginia.edu/webmap/popPages/64-NewcombHall.html.

Newcomb Hall at U.Va; image by Bill McChesney - Flickr: 0940 Newcomb Hall University of Virginia, CC BY 2.0, https://commons.wikimedia.org/w/index.php?curid=12882354.

Newcomb Hall in 2009; image by Vtn5n - Own work, Public Domain, https://commons.wikimedia.org/w/index.php?curid=6636084.

Additional Information