Former Black Panther Headquarters
Introduction
Though the Black Panthers' arrival in San Diego was a comparatively late one and little is remembered about their actions in the city, San Diego was part of a vibrant and active chapter of the Panthers. And for a period of time in 1969, the San Diego Panthers were targeted by the FBI, who hoped the organization would be wiped out that year.
Images
Henry Lee Wallace outside the former headquarters of the San Diego Black Panthers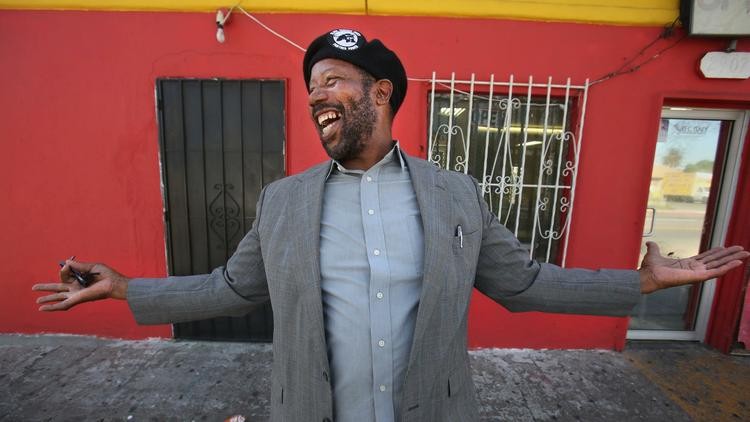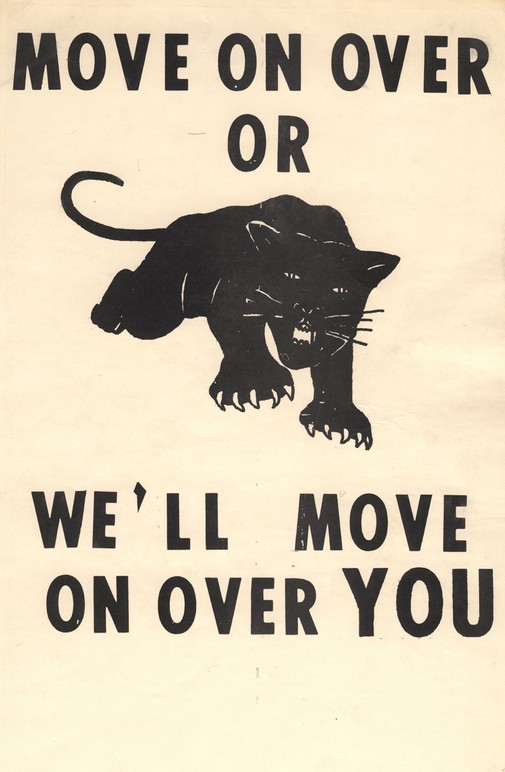 Backstory and Context
The Black Panther Party grew out of the fracturing of the civil rights movement in the mid-1960s. Founded in Oakland, California in 1966, the organization espoused armed self-defense of inner cities to guard against police brutality. The Panthers also engaged in a number of community programs, including the Free Breakfast for Children, community health centers, and Black history classes.

In 1968, prompted by the nationwide growth of the Panthers, FBI Director J. Edgar Hoover declared the organization "the most dangerous threat to the internal security of the country." The following year, the Panthers were targeted by the FBI's COINTELPRO (Counter Intelligence Program), a program aimed at dismantling political groups, particularly civil rights organizations.

At that time, the Panthers were recent arrivals in San Diego, having been established in the city in 1968. In the eyes of local police, the Panthers were a violent group; in the eyes of many former Panthers, however, much of the violence that surrounded the organization was actually instigated by the police and the FBI.

One of the tactics used by the FBI to undermine the Panthers was to create tension between that organization and US, a rival Black nationalist group. Animosity between the two groups reached a peak in January of 1969 when two Panthers, John Huggins and Bunchy Carter were killed at UCLA by members of US. Revelations since that time have revealed that the FBI actively encouraged the feud by circulating fliers purportedly from San Diego Panthers, goading their rivals in US.

The violence did not stop with the killings at UCLA. In May, a Panther named John Savage was fatally shot as he stood on a street corner near Panther headquarters. In August, Sylvester Bell was shot and killed while selling copies of the Black Panther in a shopping center parking lot. Three members of US were convicted of his murder. Later in the summer, San Diego agents sent a letter to Panther leaders which claimed that a prominent member of the organization had relationships with white women.

By the end of the year, the Black Panthers in San Diego were splintered, with some leaders having left the area. In December, the FBI announced that the San Diego Panthers were "defunct," while maintaining surveillance of the organization's members. At the national level, too, the Panthers began to suffer from internal disputes and outside pressures. By the early 1980s, the Panthers had largely disintegrated.


Sources
Seale, Bobby and Stephen Shames. Power to the People: The World of the Black Panthers. pg. 129
Additional Information