Varner's Cash Store, Site of 1965 Attack on Civil Rights Workers Jonathan Daniels and Ruby Sales
Introduction
In August of 1965, Jonathan Daniels and twenty-two other civil rights activists were arrested for participating in a voting rights demonstration in Fort Deposit, Alabama, and were transferred to a jail in Hayneville. A seminarian at the Episcopal Divinity School in Cambridge, Massachusetts, Daniels yielded to Martin Luther King's call for clergy to become active in the Civil Rights movement by going to the south to assist with voter registration efforts. Shortly after being released, Daniels and Richard Morrisroe, a Catholic priest, accompanied two African American teenagers to nearby Varner's Cash Store to buy a can of soda. They were stopped on the steps of the store by Tom Coleman, a construction worker and part-time deputy sheriff. Coleman aimed a shotgun at sixteen-year-old Ruby Sales. Daniels pushed Sales to the ground, shielding her from a bullet that would immediately take his life. Morrisroe was seriously wounded. Upon hearing of the tragedy, Martin Luther King, Jr. called Daniels' life-saving act "one of the most heroic Christian deeds of which I have heard in my entire ministry…"
Images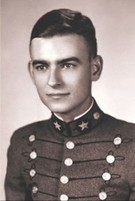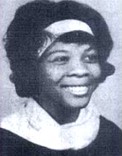 The original building of Varner's Cash Store. It has since been torn down, but there is a historical marker near its place.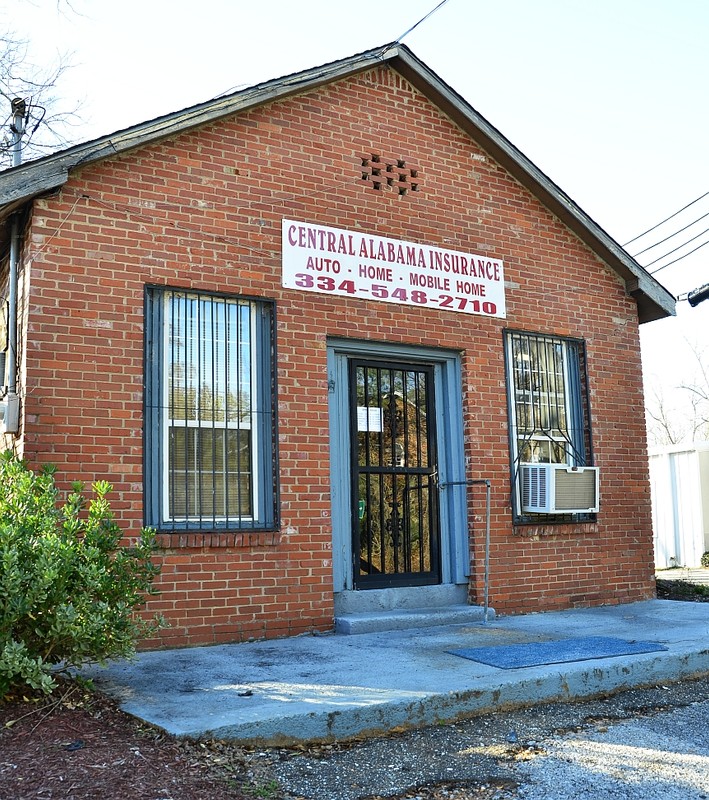 The marker was erected in 2015, during an annual walk of remembrance for Daniels.
Backstory and Context
Sales went into that day with a certain amount of youthful innocence, explaining "you have to understand that I didn't come from a hate-filled society. I didn't understand that people could hate you merely because you were Black. I had an openness to the world that was devoid of violence, and it was repugnant to me to see anyone hurt another person." After coming to the south, that positivity was dampened, but seeing the activists' resilience cemented Sales' commitment to the movement:

And so, to enter into this world where the first day we went to register people to vote – Stokely Carmichael, Mary Nell Mosely, my friend who had come with me from Tuskegee – and we went down to the courthouse, and the sheriff drew a gun to him and told him he would "blow his nigger brains out." And Stokely said to him, "Well, hell will be an integrated hell tonight." And to see someone be able to stand up before a gun – not crying, not afraid, not backing down – touched me deeply and cemented my determination to be a part of this spectacular movement with young people. […]

And the community, its graciousness, its willingness to be with the threat of violence every day and to risk much more than I risked, because they risked everything – their children, their houses – because they lived there. And I might have come to Lowndes County with some elitism, but I think that dissolved pretty rapidly, and I developed a lifelong respect for the capacity of ordinary people to do extraordinary things and their willingness, under adverse circumstances, to do it (Mosnier 2011).
The Student Nonviolent Coordinating Committee (SNCC) thought it unwise to have the demonstration that day, but many of the young organizers were too energized to sit back. Sales, at first, also thought it was a bad idea but recognized that the movement should rest on democracy, and if the majority was ready to protest, so was she. They arrived to an armed mob, yet the activists were the ones arrested. After being threatened, mistreated, and sick for seven days, they were set free. "I knew that when people let you out of jail like that that they've got something planned," Sales hesitated, "because that's what had happened to Goodman, Schwerner, and [Chaney] – and so, I knew instinctively, but I couldn't document it, uh, that something was up" (Mosnier 2011).
Someone suggested that they go and get sodas. That's when they were met with Coleman. Sales was in the front and remembers Coleman saying "Bitch, I'll blow your brains out." She was pulled back and the shot struck and killed Daniels (The interview goes into more disturbing detail of the shooting and the aftermath). Sales was so traumatized by the event, she did not speak for months (Mosnier 2011).

Daniels has since been hailed as a hero, both locally and nationally. In 1997, the Virginia Military Institute established the Jonathan M. Daniels Humanitarian award, which has since been awarded to national leaders, like President Jimmy Carter and Representative John Lewis ("Jonathan Daniels, Civil Rights Hero"). In 2015, residents of Haynesville organized a pilgrimage to Varner's Cash Store, where a historical marker was first planted (Schjonburg 2015).
Sources
Mosnier, Joseph. Ruby Nell Sales oral history interview. loc.gov. April 25, 2011. Accessed March 20, 2017. https://www.loc.gov/item/afc2010039_crhp0007.

Johnathan Daniels, Civil Rights Hero. Virginia Military Institute. Accessed March 31, 2017. http://www.vmi.edu/archives/genealogy-biography-alumni/featured-historical-biographies/jonathan-daniels-civil-rights-hero/.
Schjonburg, Mary Frances. Jonathan Daniels pilgrimage remembers the past, looks to future. Episcopal News Service, August 18, 2015. Accessed March 31, 2017. http://episcopaldigitalnetwork.com/ens/2015/08/18/jonathan-daniels-pilgrimage-remembers-the-past-looks-to-future/.
Additional Information