The Spreckels Theatre
Introduction
Spreckels Theatre opened in 1912 with a grand celebration that coincided with the opening of the Panama Canal. The theater has changed hands, but with only a few exceptions, it has been in operation since the time of its opening. The building was added to the National Register of Historic Places in 1975.
Images
When the theater opened in 1912, it was one of the largest in the nation.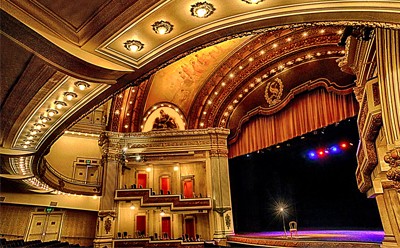 Spreckels Theater was added to the National Register of Historic Places in 1975.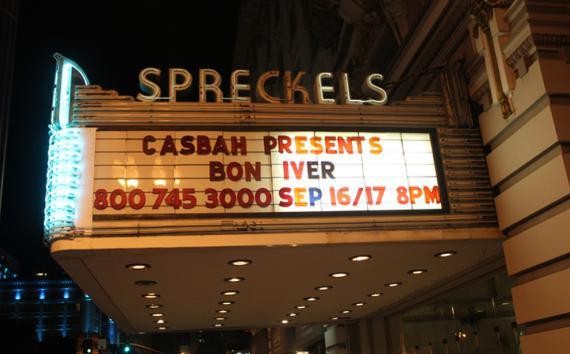 Backstory and Context
The Spreckels Theatre was built in 1912 in the heart of San Diego's Theater District by sugar magnate John D. Spreckels. The building was praised for its modern design, as it had no columnns or pillars which would interfere with patrons' views of the stage. The stage itself was one of the largest in the world at the time, and even by modern standards, the theater is regarded as state-of-the-art. The theater accommodates 1,915 guests, a number chosen to correspond with the 1915 Panama-California Exposition.

The building was designed by architect Harrison Albright, who built the theater in the baroque style, with numerous allegorical paintings and a large painted mural above the stage. The Grand Lobby's walls, ceilings, and stairs are faced in Predora onyx and the original stained glass window above the theater entrance was created by Tiffany Studios.

Over the years, the Spreckels has hosted some of the city's finest performances. It was built to host live theatrical performances, and in its early years the theater functioned primarily as a vaudeville house. With the growing popularity of motion pictures, however, the theater was modified in 1931 to allow for movie screenings. In the ensuing years, the Spreckels has hosted theatrical productions, first run films, touring acts, and comics. The theater has operated almost continuously over the last century, with only brief interruptions for renovations.

Sources
Engstrand, Iris. San Diego: California's Cornerstone. pg.104
Additional Information