Raggedy Ann House (Home of Johnny Gruelle)
Introduction
One of the most well-known dolls in American history, Raggedy Ann was created by Indianapolis cartoonist Johnny Gruelle. As a young man, Gruelle grew up at 537 Tacoma Avenue, a home that has fallen into disrepair. Gruelle became an illustrator and children's book author and lived near this location (his home was demolished with many others in order to facilitate the interstate). According to some, Gruelle first conceived of the Raggedy Ann character at this location in 1915. At that time, the property at 234 N. Davidson was a general store. This structure was built in 1879 and served numerous roles before being converted into a private home.
Images
An early Raggedy Ann doll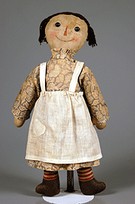 John Barton "Johnny" Gruelle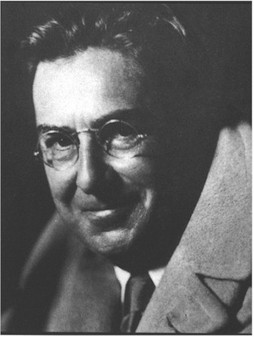 An early advertisement for Raggedy Ann and Andy, as well as "Beloved Belindy," a caretaker whose appearance as a racialized "Mammy figure" reflected the attitudes of many whites in the early 1900s.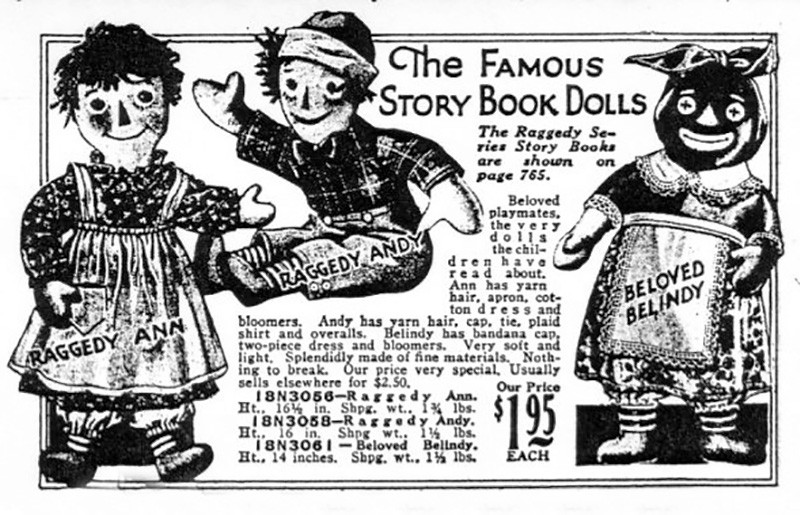 This home at 537 North Tacoma Avenue was purchased by Gruelle's parents around 1890. Indianapolis resident Lisa Lorentz wrote about the home's connection for Historic Indianapolis and her work is the first link in this entry.

Backstory and Context
Johnny Gruelle, the man whose creation would delight generations of children, moved with his family to Indianapolis when he was a young boy. His father, R.B. Gruelle was an acclaimed artist and was a member of the Hoosier Group of painters. Writer James Whitcomb Riley was a Gruelle family friend, so young Johnny Gruelle's childhood was one surrounded by creative, artistic people.

Gruelle began his career as a newspaper cartoonist while still a teenager, and eventually won a comic contest sponsored by the New York Herald, an award which led to a contract to produce a weekly cartoon for the Herald. By 1914, Gruelle was commissioned to illustrate a volume of Grimm's Fairy Tales, a lengthy project that probably contributed to his later work as the author of children's storybooks.

Te precise moment of Raggedy Ann's creation is contested. Some stories claim that Gruelle's daughter, Marcella, found an old rag doll while playing in the attic, and that her illustrator father drew a face on the homemade doll. Other stories claim that Gruelle himself found the doll years before Marcella's birth, and was inspired to bring the doll out during her childhood, as he watched her play with dolls. Still another legend of Raggedy Ann states that Gruelle created the doll as a tribute to Marcella, after her tragic death at 13 from an infected vaccination. This story is unlikely, as Gruelle received approval of the doll's patent in the same month that Marcella died, in November 1915.

In 1918, Gruelle sold a volume of Raggedy Ann stories to the P. F. Volland Publishing Company. The company decided to capitalize on the popularity of the books by producing Raggedy Ann dolls, and Raggedy Andy followed two years later. In subsequent years, numerous other characters would join Raggedy Ann and Raggedy Andy, and nearly a century later, the original two characters remain popular staples of childhood.
Sources
Bodenhamer, David. The Encyclopedia of Indianapolis. pg. 98.

Bartner, Amy. Hot Property: Own Raggedy Ann house for $895K. Indy Star. September 09, 2016. Accessed March 18, 2017. http://www.indystar.com/story/life/home-garden/2016/09/09/hot-property-raggedy-ann-house/89729850/.

Lorentz, Lisa. Raggedy Indy. Historic Indianapolis. March 08, 2015. Accessed March 18, 2017. http://historicindianapolis.com/sunday-ads-raggedy-indy/.


Additional Information