Wes Montgomery Home
Introduction
Though born in Haughville, jazz great Wes Montgomery spent the last years of his life on 44th Street after moving his family there in the 1960s. He called 641 W. 44th Street home until his death in June of 1968 of a heart attack.
Images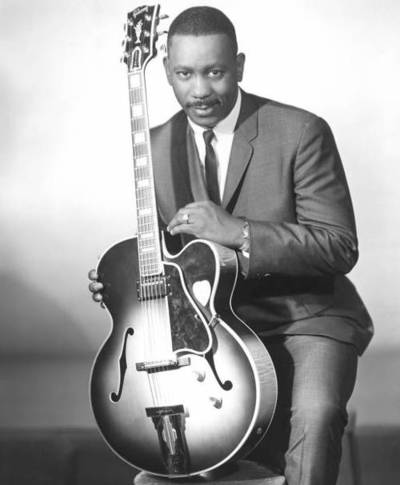 Splash pad in the shape of a guitar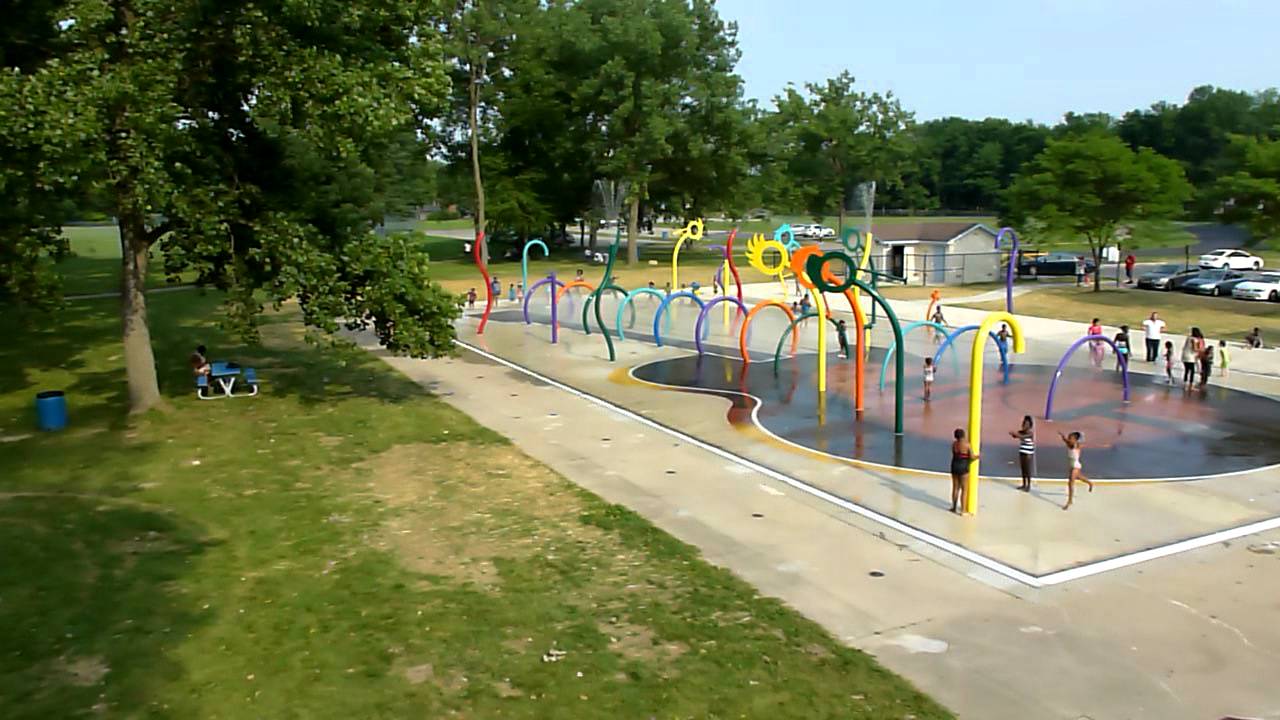 Backstory and Context
There was a time in Indianapolis's history when it had one of the country's most thriving jazz scenes, and much of it was centered along Indiana Avenue, the heart of the city's African-American community. Among the major jazz musicians to get their start on Indiana Avenue were Wes Montgomery, considered one of the leading figures in modern jazz.

Montgomery was born in Haughville in 1923, but moved his family to 44th Street in the early 1960s. Without any formal training, Montgomery became one of the leading jazz musicians of his day, thanks to his distinctive finger-playing, a technique he developed out of necessity. When practicing, he turned down the volume of his amplifier out of respect for his wife and neighbors, and found that he could hear his playing better if he strummed with his thumb rather than a pick.

For a time in the 1940s, Montgomery toured with Lionel Hampton's band, but found that touring didn't agree with him and returned to Indianapolis. There, he continued to perfect his style in local clubs, including the Missile Room on Indiana Avenue. Montgomery signed a recording contract with Riverside Records in 1959.

In the early 1960s, Montgomery performed with the Wes Montgomery Trio and sometimes as a solo performer. He recorded on the Verve and A&M labels and was asked by John Coltrane to perform with his band, but Montgomery preferred to lead his own band. In 1965, Montgomery won a Grammy for Goin' Out of My Head. He died at the young age of 45 of a heart attack in June of 1965, at the peak of his success.

In addition to Montgomery's home on 44th Street, there is also a splash park named for Montgomery (and made in the shape of a guitar). Wes Montgomery Park is located at 3400 N. Hawthorne Lane.
Sources
Bodenhamer, David. The Encyclopedia of Indianapolis. pg. 1015.
Additional Information