Issac T. Mann's House
Introduction
Isaac Thomas Mann, born July 23, 1863, is widely regarded as one of the most "colorful characters who ever lived in Bramwell" in addition to being one of its leading businessmen. Mann was born in Greenbrier County, West Virginia. He served an apprenticeship under his father and in 1889, he helped organize the Bank of Bramwell which became "the financial pillar of the southern coalfields" according to several local historians. Issac T. Mann eventually controlled a chain of nine banks and served as president of Pocahontas Fuel Company for thirty-five years. Issac T. Mann funded many of the buildings in Bramwell.
Images
This is a portrait of Isaac T. Mann.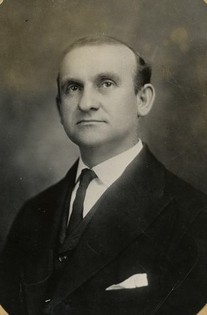 The famous I.T. Mann House, located in Bramwell, West Virginia.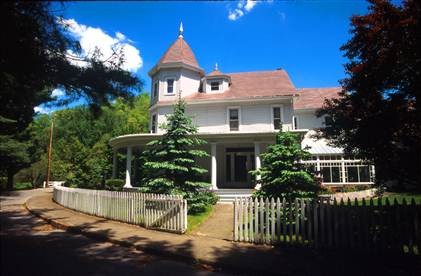 Here is a picture of the Presbyterian Church Mann built in 1890, with the famous Mann Mansion in the background.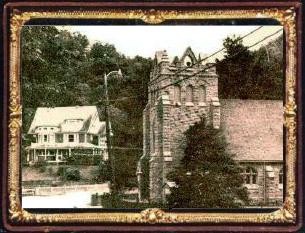 Backstory and Context
After organizing the Bank of Bramwell, Mann became the President of Pocahontas Fuel Company and served as the President of the Bank and the Pocahontas Fuel Company for three decades. Mann was very wealthy. He built his family a "magnificent mansion". This house sits alone on the first street on Bloch Street, although a specific address is not listed.
Isaac T. Man later married Vernie Meyers. The couple had two children, William and Alice. When the two where children, Isaac Mann built the children a mansion-sized playhouse. In fact it is referred to as the "Playhouse". The "Playhouse" can be seen during one of the towns tours, but it is surrounded by a rather large brick wall.
In 1890, Isaac T. Mann organized and built the the Bramwell Presbyterian Church. The historic church was constructed out of local bluestone. In 1904, the church held its first service and has not closed its doors since. When you visit the town, you can tour the church.
Isaac T. Mann made such an impact on West Virginia that the town Ittmann in Wyoming County is named after him.
Sources
McGehee, C. Stuart "I. T. Mann." e-WV: The West Virginia Encyclopedia. 07 December 2015. Web. 15 March 2017.

Toothman, Fred R. Great Coal Leaders of West Virginia. Huntington: Vandalia Book Co., 1988.
Additional Information