John Dillinger Robbery Site (Art Bank)
Introduction
Located in the Mass Ave cultural district, Art Bank, a gallery showcasing roughly twenty artists, has another distinction: it was once a bank which was robbed by Indiana gangster John Dillinger and his accomplices.
Images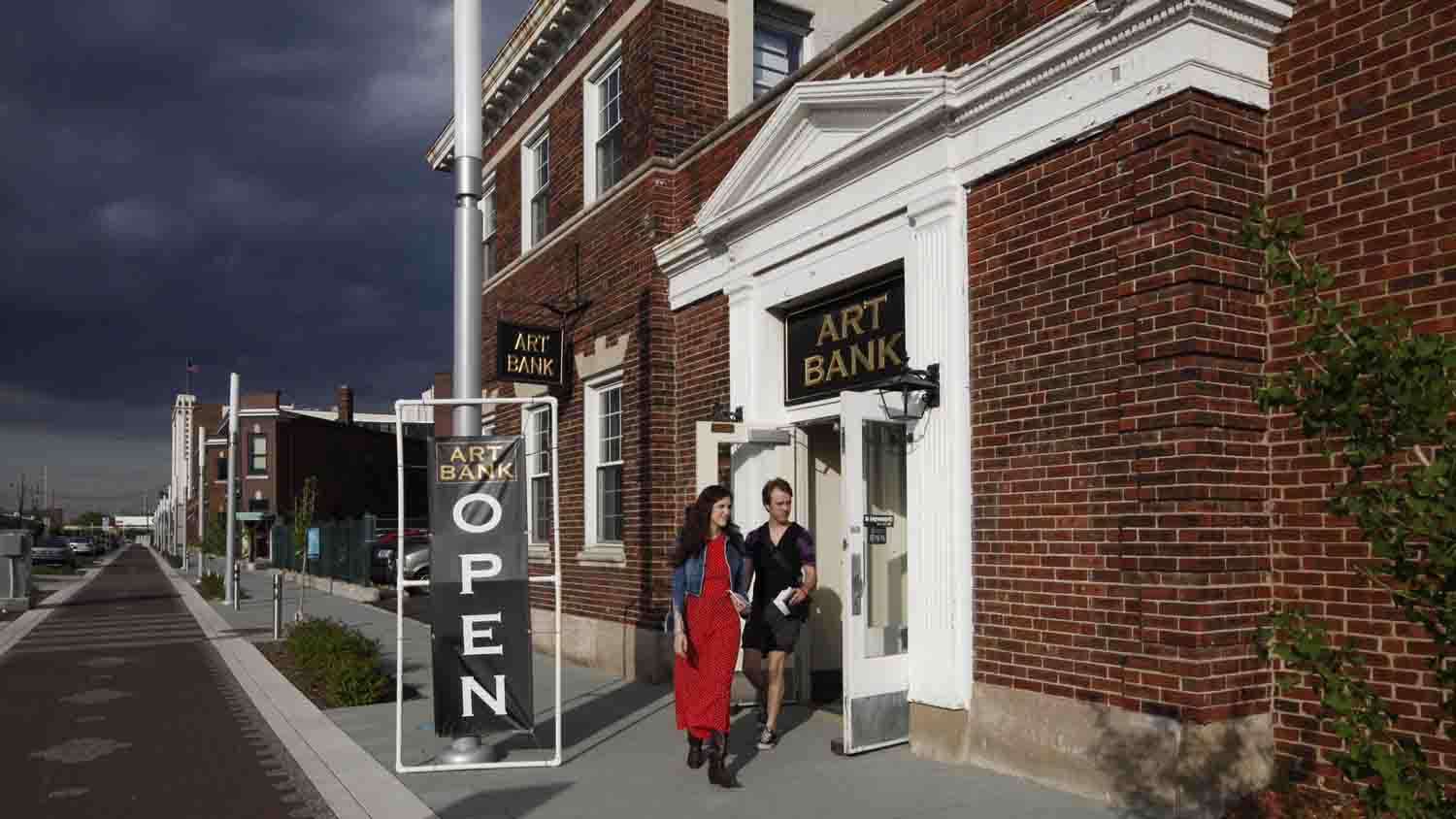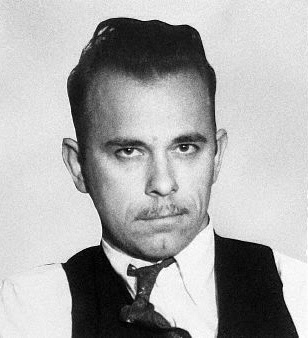 Backstory and Context
Though often assumed to be a native of Chicago--perhaps because he was killed there--John Dillinger was actually a Hoosier by birth; he was born in Indianapolis and spent his childhood in nearby Mooresville. After becoming "Public Enemy No. 1," the gangster made regular appearances in central Indiana, often to escape Chicago law enforcement.

In the late summer of 1933, the homegrown gangster made another appearance in Indiana and made his only robbery of an Indianapolis bank. After having drinks with some of his associates at the Dorman Street Saloon, Dillinger got the idea to rob the Massachusetts Avenue State Bank. The robbery netted Dillinger $24,800 and earned him the moniker "Jackrabbit" after the Indianapolis Star reported that he jumped over the cashier's cage. The robbery is believed to be the largest bank heist in the United States up to that time, and the money from the Massachusetts Avenue State Bank was never recovered.

Later that month, Dillinger was arrested and jailed in Ohio. It was a short-lived triumph for law enforcement, however, as Dillinger escaped in short order.

The building that was once the Massachusetts Avenue State Bank now functions as an art gallery, Art Bank, which opened in 2007. The interior still looks much like a bank, and each room has a bank theme. In addition to showcasing the work of twenty artists, the Art Bank uses the old vault as a book store focusing on Indiana authors, while the upstairs is an art supply store.
Sources
Bodenhamer, David. The Encyclopedia of Indianapolis. pgs. 505-506.
Additional Information