Duesenberg Automobile Company (1920-1937)
Introduction
For a period of time in the first half of the twentieth century, Indianapolis rivaled Detroit in automobile production. And for a brief window of time, one of the most remarkable automobiles to ever take to the streets--the Duesenberg--was produced in downtown Indianapolis in a manufacturing complex off Washington Street.
Images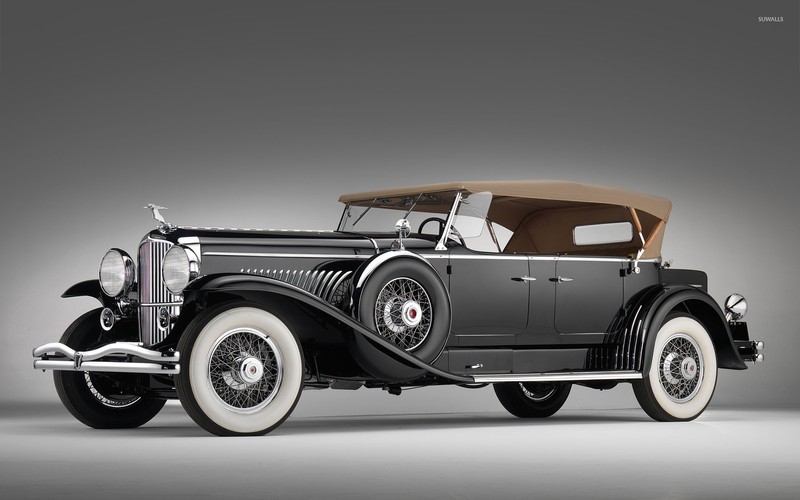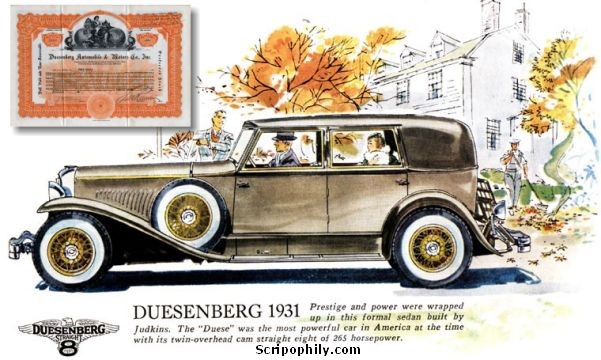 The only remaining part of the Duesenberg factory, Building No. 3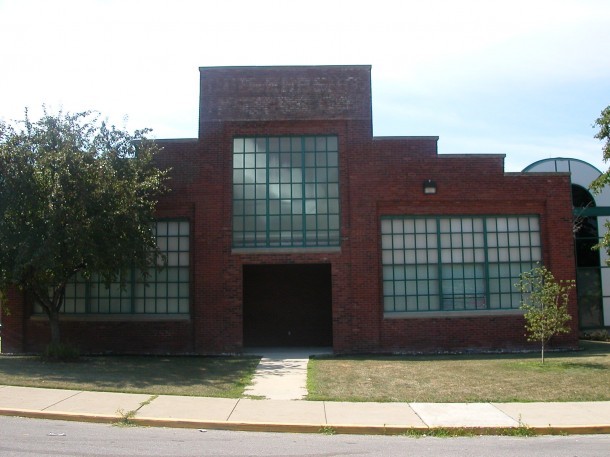 Backstory and Context
In 1920, the Duesenberg brothers, Fred and August, established their business in Indianapolis. By that point, the brothers were experienced as designers and engineers, having designed and built bicycles as well as race car engines. Though talented, the brothers had little financial success, and they hoped that moving to Indianapolis would get them closer to their racing roots and put them in a position to use the Indianapolis Motor Speedway, where new models could be tested. The Duesenberg Automobile and Motors Company opened in 1920, with offices located near the corner of Washington and South Harding Street.

The company's first automobile, the Model A, premiered later that year. The Model A was a highly advanced (and expensive) automobile, and was popular among celebrities, including Tom Mix and Rudolph Valentino. The factory produced more than five hundred Model As through 1927.

In 1929, the company debuted its Model J--the biggest, fastest, and most stylized automobile of its time. The car was remarkably expensive--$18,000 for the cataloged models. The 1933 model was nicknamed "Twenty Grand" for its price tag of $20,000, a stupendous price for a car at a time when a doctor's yearly salary was less than a quarter of that. The Model J became symbolic of luxury and wealth, and had an even greater following among the well-heeled; Al Capone, Mae West, Clark Gable, and the Duke of Windsor were all owners.

Remarkably, the company known for its luxurious automobiles and their hefty price tags survived the Great Depression, kept afloat, in part, by the patronage of Hollywood stars. It was the demise of the Cord Corporation, which bought out Duesenberg, which ultimately caused the end of the once-great manufacturer in 1937.

Of the once seventeen-acre site, only one original building remains--Building No. 3, which now houses the Indy Motor Garage on South Harding Street. Though virtually all of the Duesenberg facility has been demolished over the years, a number of the automobiles are still around and--remarkably--still roadworthy decades after their heyday.

Sources
Bodenhamer, David. The Encyclopedia of Indianapolis. pg. 513

Mueller, Mike. American Horsepower: 100 Years of Great Car Engines. pg. 52
Additional Information