Eureka Opera House
Introduction
This historic theater was constructed in 1880, about a decade after the town of Eureka began to experience a population boom related to silver mining. At the time of its construction, the town of Eureka had a population of three thousand and many believed that it would become a regional center of commerce. The theater fell into disrepair and may have been demolished had it not been for local residents who worked with county officials to purchase the old building and get it placed on the National Register of Historic Places in 1990. Over the next three years, residents worked with preservationists to completely restore the structure. The Opera House re-opened in 1993 and was part of a larger effort to preserve the town's unique history and promote both tourism. The historic theater also offers a place for cultural events, exhibits, conventions, and a venue for local events and performances.
Images
Eureka Opera House was constructed in 1880 and restored in 1993. It is one of only two historic opera houses in the state that it still in operation.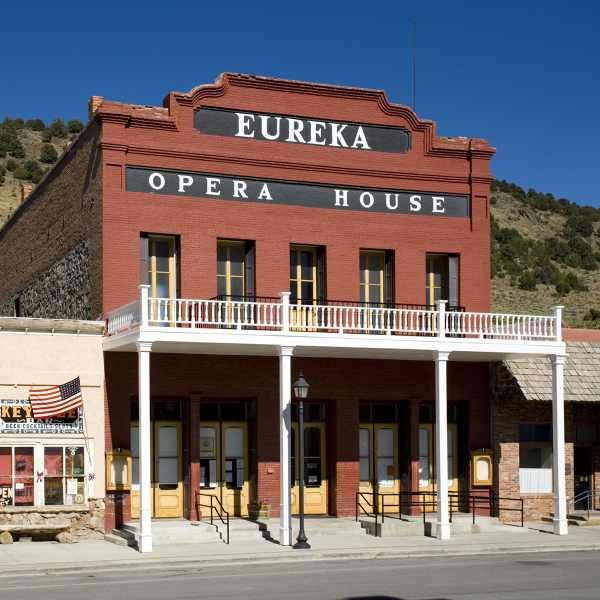 Backstory and Context
The theater was constructed at the location of the former Odd Fellows Hall- a fraternal order that was popular at the turn of the century. The Odd Fellows building was destroyed by fire in the summer of 1879. The theater opened the following year and offered a place for touring shows that were traveling east and west. The theater began showing movies in 1915 and stayed in active operation until the late 1950s. The building now serves as a convention center, gallery, and venue for cultural and community events.
Sources
Eureka Opera House. Eureka County, Nevada website. Accessed March 26, 2017. http://www.co.eureka.nv.us/opera/opera01.htm.


Additional Information