Eureka Historic District
Introduction
The Eureka Historic District encompasses the entire town of Eureka, Nevada, one of the best-preserved mining towns in the state. Historic buildings include the Opera House, the Sentinel Museum Building, the Eureka Courthouse, the Colonnade Hotel, and Eureka High School. Mining has been Eureka's main industry since 1864. The district was added to the National Register of Historic Places 1973.
Images
Eureka features many well-preserved historic buildings dating to the 19th century.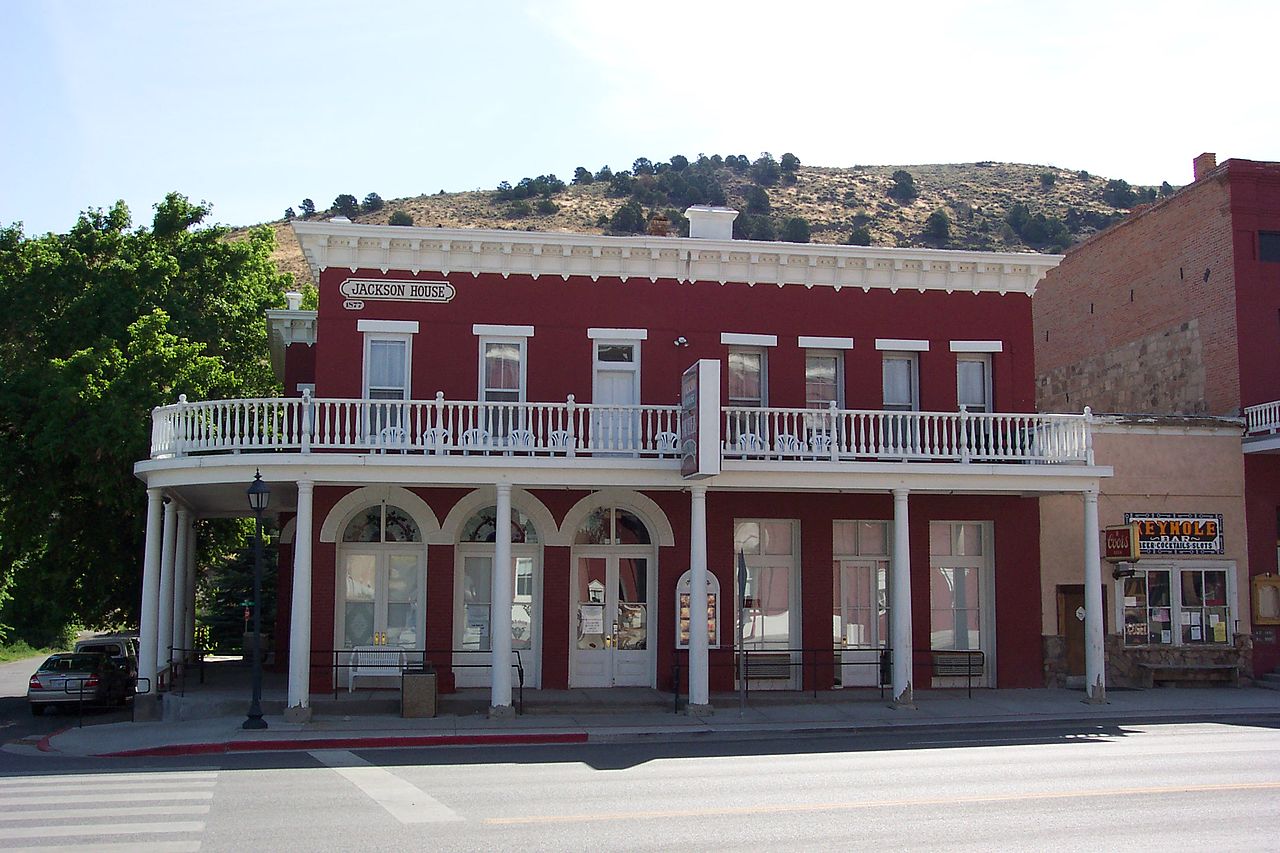 Backstory and Context
Eureka got its start when a few silver mines opened in 1864. The silver, however, was very difficult to process because it was amalgamated with lead ore.
This situation changed in 1869 when a new smelter was built that was capable of separating the silver from the lead (the process required significant amount of heat). Soon, other smelters were built and mining activity increased gradually in the coming years. This steady growth kept the town stable and enabled it to establish itself as a permanent mining town. According to a couple of the sources, to population grew to around 8,000-9,000 between 1871-1885 (one source states that there 4,200 residents 1880). In 1873, Eureka became the seat of Eureka County, a new local government split off from Lander County to the west. The beautiful Italianate courthouse that still stands today (and is still used today) was built in 1880.
Mining activity started to slow after 1885 as the silver in the mines had mostly been depleted by then. The majority of the mines closed in the early 1890s. Fortunately, limited ore discoveries in the district kept Eureka on the map. The mines that continued to operate turned their focus to extracting lead, which provided Eureka with a steady flow of income. This is largely why the town is so well preserved; there wasn't enough money to tear buildings down (to make room for new ones) but just enough to maintain them. The lead mines closed in the 1970s. However, new mines opened when gold was found in the Carlin Trend, a large geologic deposit of sedimentary rock in the 1980s. Eureka has greatly benefited from the revenue generated from the mines in a number of ways, including the ability to restore historic buildings. Nevada is now the largest gold producer in the country.
Sources
Elliott, Marcia & Neu, Albert. "Eureka Historic District." National Park Service - National Register of Historic Places Nomination Form. April 13, 1973. http://shpo.nv.gov/uploads/documents/73001078.pdf.
"Eureka." Online Nevada Encyclopedia. Accessed March 12, 2017. http://www.onlinenevada.org/articles/eureka.
"Eureka, Nevada." Western Mining History. Accessed March 20, 2020. https://westernmininghistory.com/towns/nevada/eureka.
"Eureka Self-Guiding Tour." Raine's Market. Accessed March 20, 2020. https://www.rainesmarket.com/eureka-self-guiding-tour.html.
"Nevada's Carlin Trend: America's Biggest Gold Producer." Gold Investing News. November 20, 2017. https://investingnews.com/daily/resource-investing/precious-metals-investing/gold-investing/biggest-gold-producer-nevada-carlin-trend.
Additional Information