Harry Truman Birthplace State Historic Site
Introduction
There have been countless examples of powerful and influential beings coming from humble beginnings. Harry Truman is one such example. A baby born in a minuscule house rose to become the most recognizable political figure on Earth. President Harry Truman was born on May 8th, 1884 in the small rural town of Lamar, Missouri. A small six room house and barn diagonally across the street were all that the Truman family could call theirs. The property accounts for a mere two and a half acres signaling Truman as a man who came from very little and rose to be the most powerful man on planet Earth. It was in this house located in this small town that a boy was born who would make a decision sixty-one years later that would completely change the direction and landscape of human history.
Images
The property was purchased by the state of Missouri in the 1950s and converted into a museum a few years later.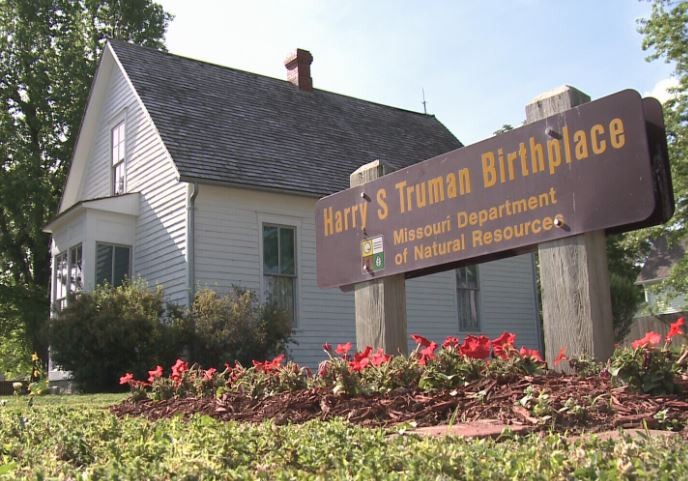 This bassinet was used by Harry Truman as an infant while he rested next to his mother.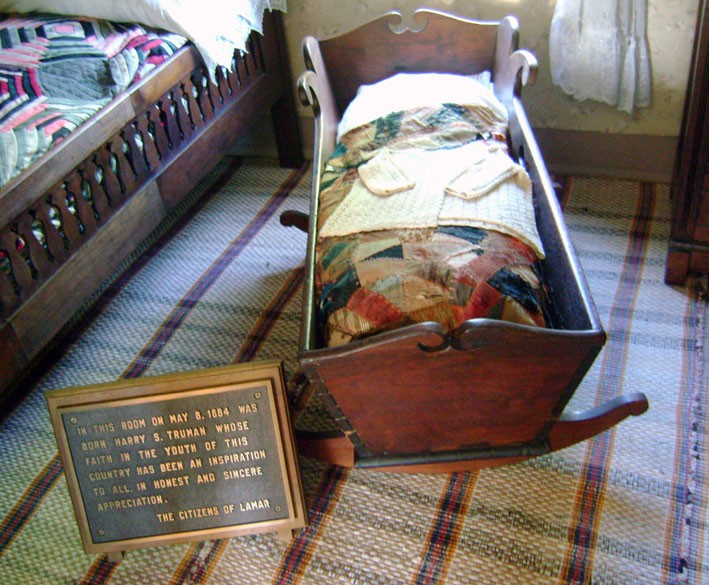 As per usual with other homesteads of the time, the Truman house features an outhouse on the property. Thankfully the structure has been sealed from use and cleaned thoroughly.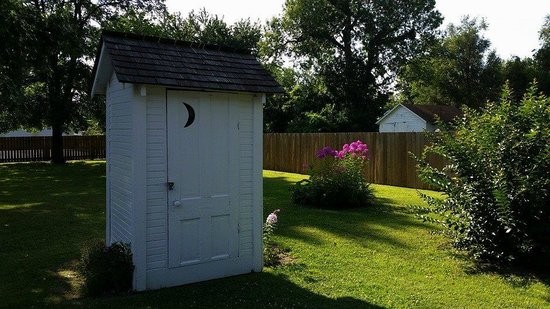 Backstory and Context
Mattie Young grew up on a farm in the Kansas City Region. The land that the Young household owned was approximately 600 acres and well off. Mattie enjoyed the frequent gatherings and dances that would take place in her family's parlor rooms or on neighboring farms. It is believed that at one such social event Mattie met John Truman who was freshly back from serving in the Civil War. The two participated in a hypothesized lengthy courtship until they decided to marry in 1881. John was thirty and Mattie was twenty-nine.
The Wedding was small but traditional. John suffered from "little man's syndrome" standing at five foot four while his new wife clocked in at five foot six. For this reason, John decided the wedding portrait should feature his likeness seated. The two bought a newly constructed house in Lamar, Missouri for $685 and for an additional $200 John purchased a small barn on the same block and used it to sell mules and open his business. Mattie's family is reported to have found the Truman residence an abysmal and soul-sucking place but Mattie herself remained positive all the same.
During their time in Lamar, Mattie gave birth to two babies. The first baby died in childbirth but the second was a boy and was born on May 8th, 1884. The Truman couple didn't give him a name right away and he went approximately a month before his birth was registered with the county. John and Mattie deliberated for weeks over the child's middle name trying to decide to name him after John's family or Mattie's. With Solomon and Shipp on the table and no viable way to break a tie, they decided to make his middle name simply S. It would stand for nothing which was common for their Scotch-Irish heritage. In honor of his Uncle Harrison, the baby was named Harry- Harry S Truman, 33rd President of the United States. He would never have any memories of his first home in Lamar. That small baby boy born in the southernmost room, barely big enough for a bed, would be the direct successor to a president who saved a nation from a Great Depression and pushed through a world war, he himself would be the man who first utilized an atomic bomb, and his doctrine would shape American foreign policy for 30 years following his own presidency. This small minuscule house in rural Missouri is where a boy was born who would change the world.
Sources
Harry S Truman Birthplace. Missouri State Parks. Accessed March 12, 2017. https://mostateparks.com/park/harry-s-truman-birthplace-state-historic-site.

Birthplace of Harry Truman. Truman Presidential Library. Accessed March 12, 2017. https://www.trumanlibrary.org/kids/birthpla.htm.


McCullough, David. Truman. Simon & Schuster, 1992.

Additional Information