Rivoli Theater, 1927-1992
Introduction
Built in 1927, the Rivoli Theater operated in Indianapolis until 1992, when it closed. It has been vacant since that time, but there are plans to restore and reopen the theater currently underway.
Images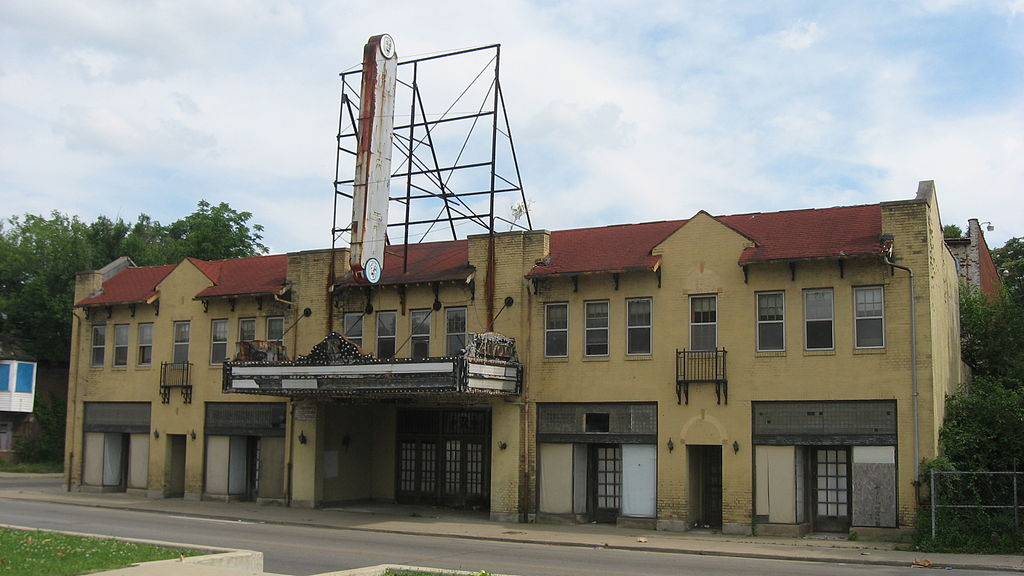 The Rivoli in the years following its opening in 1927.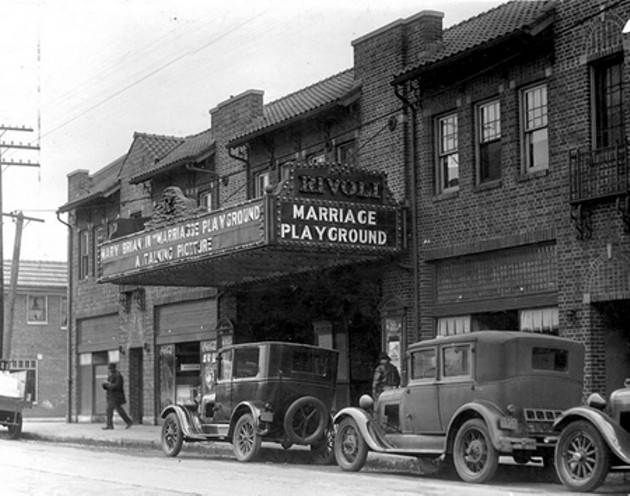 Backstory and Context
The Rivoli Theater was built in 1927 by architect Henry Ziegler Dietz. At a time when theaters were built to be "palaces," the Rivoli was less opulent than some, but still a luxurious entertainment venue. It was built in a Spanish Mission style, and the finest materials were used, including Indiana limestone, terrazzo tile, leaded glass windows, and finely detailed woodworking.

The theater was built to accommodate 1,500 patrons and originally included an ice cream shop called the Rivoli Tostee Shop. The dome in the auditorium was built with small, flickering lights to resemble the night sky. It was also built with a stage--the largest in Indianapolis at the the time and its acoustics were reported to be first-rate.

The Rivoli, which was owned by Universal Pictures, was sold in 1937. The theater reopened and closed several times during the following years and functioned for a number of years as a music venue. In its heyday in the 1970s, the Rivoli hosted such performers as Kansas, Linda Ronstadt, Joan Baez, Bruce Springsteen, and many others.

The theater closed for good in 1992, and sat empty for years, falling into decay. Things began to look brighter for the Rivoli in 2004 when it was listed on the National Register of Historic Places and received funding to replace its badly damaged roof. In 2007, the Rivoli Center for the Performing Arts acquired the building and has plans to reopen the theater, although funding is a major hurdle.

A final note about the Rivoli. For years, the grand old theater has been rumored to be haunted. During its days as a rock music venue, Rivoli staff reported strange sightings, noises, and the feeling of being watched. The theater's most famous otherworldly resident is the figure of a woman, known affectionately as "Lady Rivoli." Charles Richard Chulchian, who bought the theater in 1976, researched the location and found reports of supernatural activity on the site before the theater was built.


Sources
Young, Julie. Eastside Indianapolis: A Brief History. pgs. 40-41.
Additional Information