Patrick Henry's Red Hill
Introduction
Patrick Henry's Red Hill was a nearly 3,000 acre plantation that served as the final home and resting place of Patrick Henry, Founding Father and former governor of Virginia. The property stayed in the family until the death of Lucy Gray Harrison, Patrick Henry's great-granddaughter, in 1944. In 1954, the property was bought and restored by the Patrick Henry Memorial Foundation and their supporters. Red Hill was added to the National Register of Historic Places in 1978. Currently, The Patrick Henry Memorial Foundation holds nearly 1,000 acres of the original plantation and promotes educational and research programs about the life, character, times, philosophy, and legacy of Patrick Henry, including a Living History program for schoolchildren, annual Naturalization and July 4th ceremonies, and other events. As part of that mission, the Foundation maintains and interprets Red Hill, Patrick Henry's last home and burial place, as an historic site and museum.
Images
Aerial view of the property
Decorative bust of Patrick Henry
Patrick Henry's Grave Stone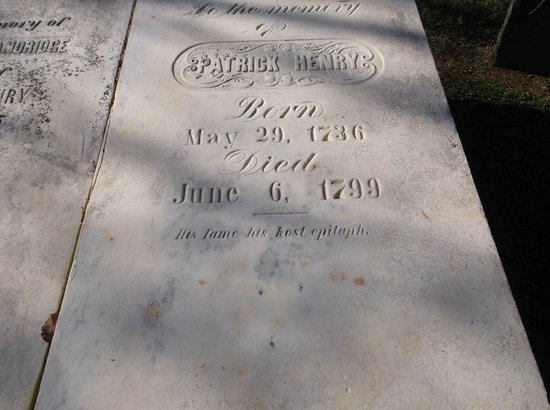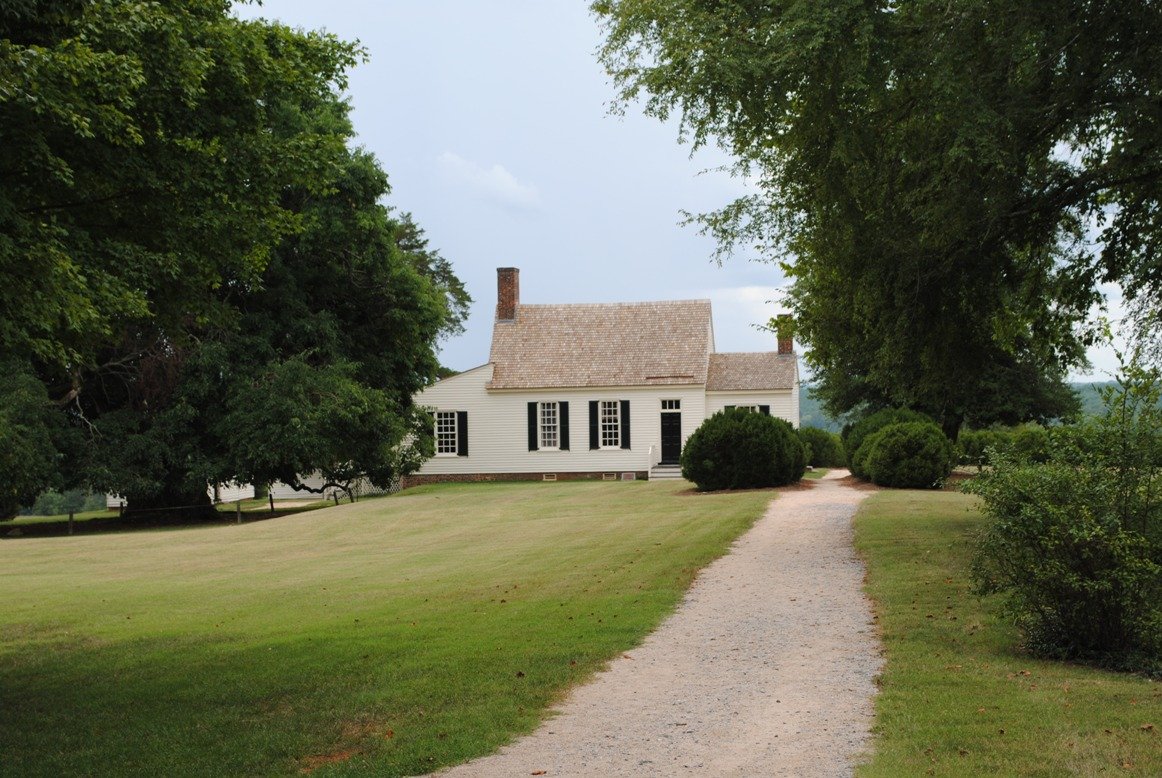 Drone photo of Red Hill at sunset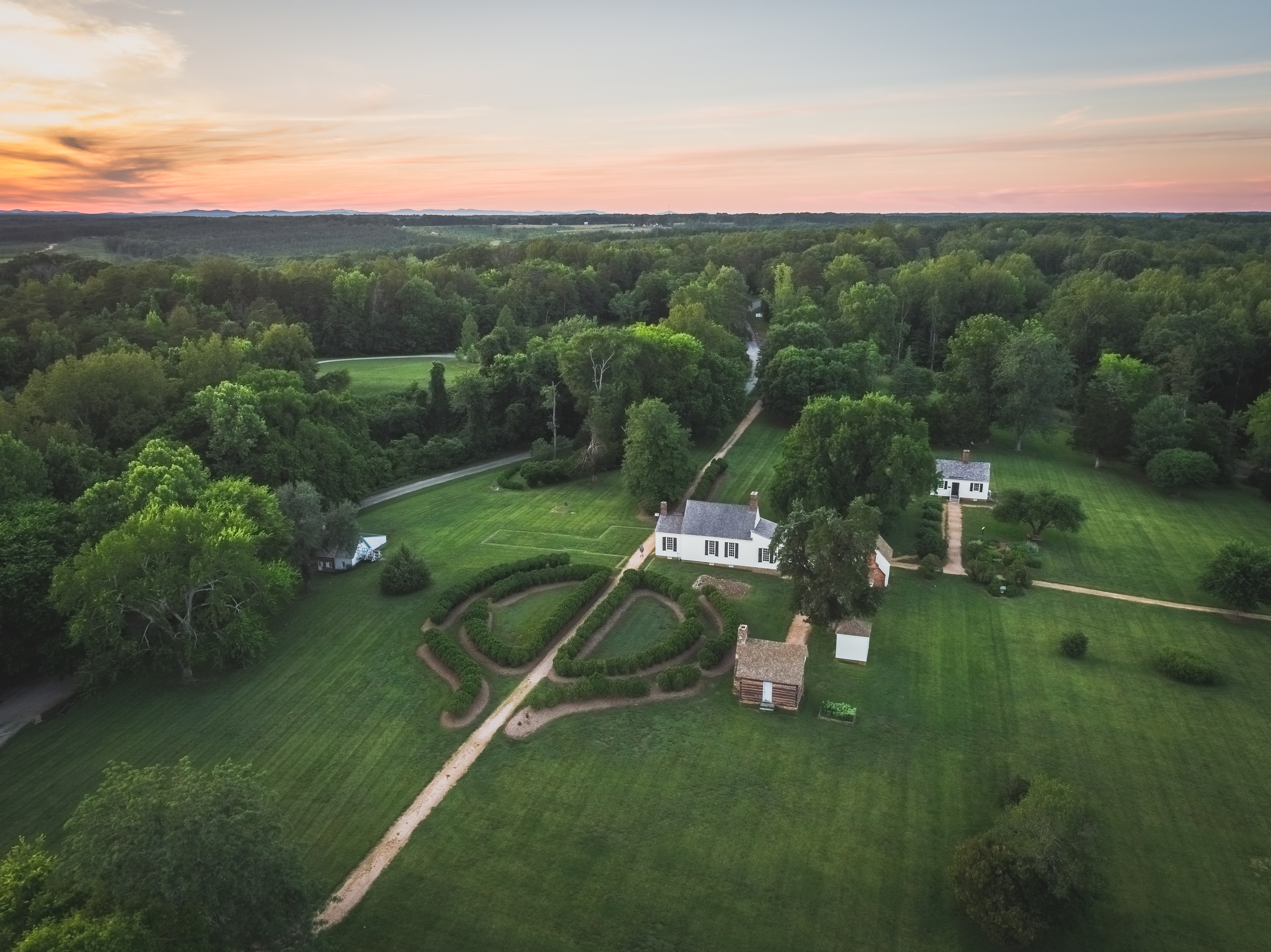 Patrick Henry's original Law Office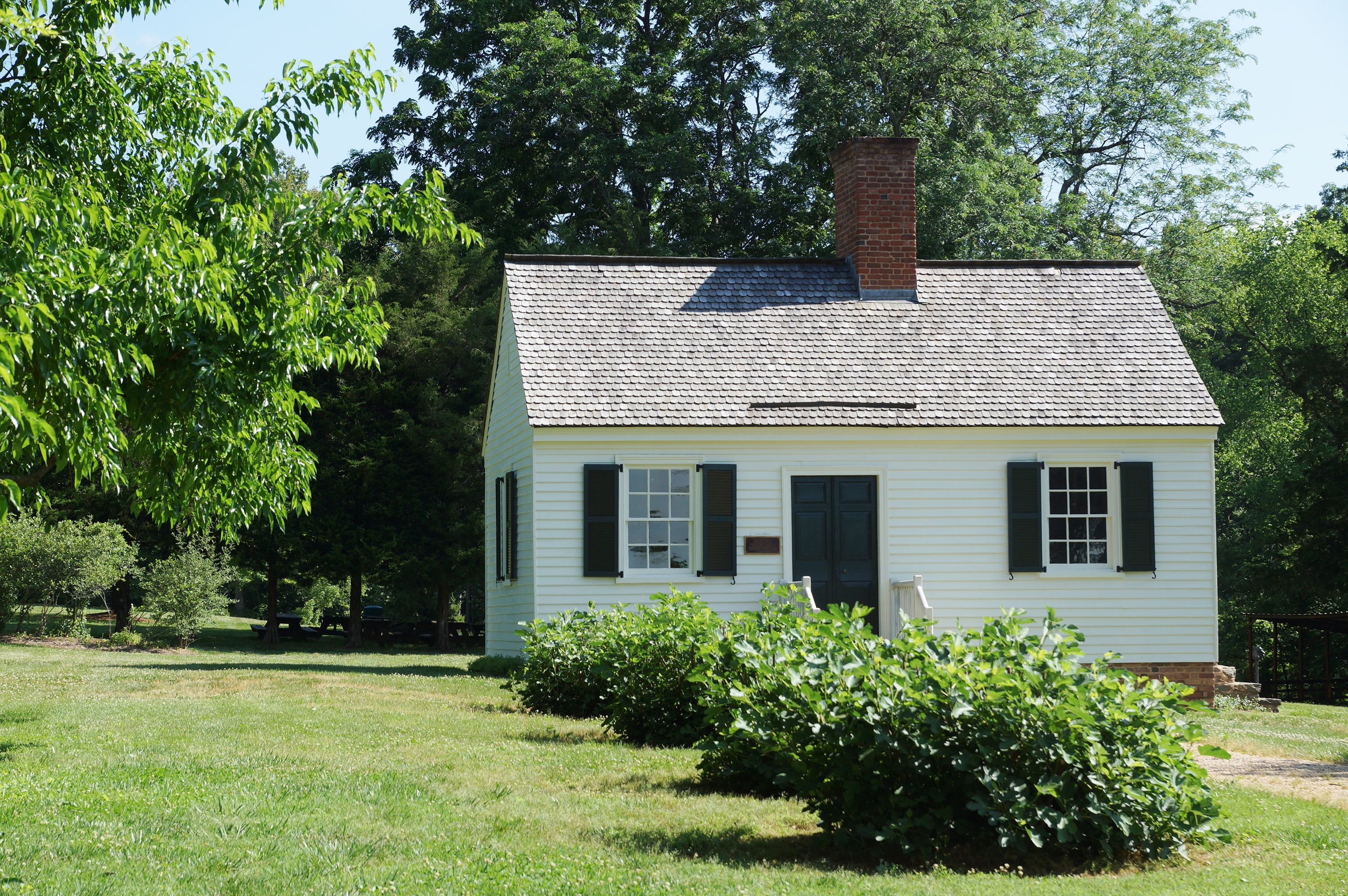 Backstory and Context
Patrick Henry is known not just for his famous response to the Stamp Act 1775, but also for being one of the Founding Fathers and his governorship of Virginia. Following the Revolution, he was the leader of the Anti-Federalist Party in Virginia and opposed the implementation of the United States Constitution on the basis that it would restrict states' rights, though supported the Bill of Rights. After his long career, he purchased and retired to Red Hill in 1794 with his family. He would only live in the house for five years, passing away in 1799 at the age of 63. His widow Dorothea would live for thirty more years before passing. Both are buried on the grounds.
John Henry, one of their sons, would inherit half of the property as well as the house from his mother. The original frame of the house would be incorporated into a larger structure during his lifetime. The property would continue to be passed down, first to John's son William Wirt Henry, and then split between William's children, excluding his daughter Lucy Gray Harrison. Lucy respected her father's wishes until several years later, she decided to buy-out her other siblings, move to Red Hill, and convert the home into an 18 room mansion. While the mansion was restored by 1912, it would be destroyed in a fire in 1919. Harrison continued to live on the property in the guest house and passed away in 1944.
Congress passed a movement to make the property into a memorial in 1935, though it was conditional on it being acquired by the Secretary of the Interior, which was never completed. After Lucy Gray Harrison's death in 1944, the Patrick Henry Memorial Foundation worked to raise the funds necessary to purchase the property. By 1954, they were successful and eventually reconstructed the mansion using blueprints from 1910-1912 renovation efforts. It was added to the National Register of Historic Places in 1978 and officially made into a National monument in 1986.
Sources
National Register of Historic Places Nomination Form. National Parks Service. http://www.dhr.Virginia.gov/registers/Counties/Charlotte/019-0027_Red_Hill_1978_Final_Nomination.pdf.
Patrick Henry Memorial Foundation. https://www.redhill.org/.  
Additional Information