Blackshear High School Historical Marker
Introduction
There were relatively few public schools in Ector County prior to 1890 and even fewer options for minority students. In 1890, the county school board created a new public school system for white and Mexican American students. The Ector County Independent School System (ECISD). The students that belonged to the district included Anglos and Mexican-American Students.
Images
Photo by Bill Kirchner. Taken at the site, that was once, Blackshear High School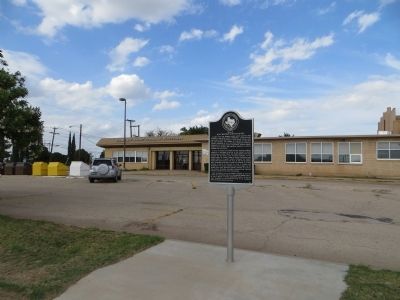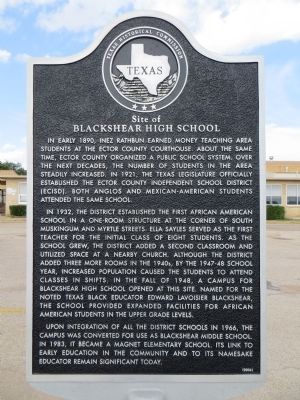 Photograph of students at Blackshear School of Austin, TX in the 1920s.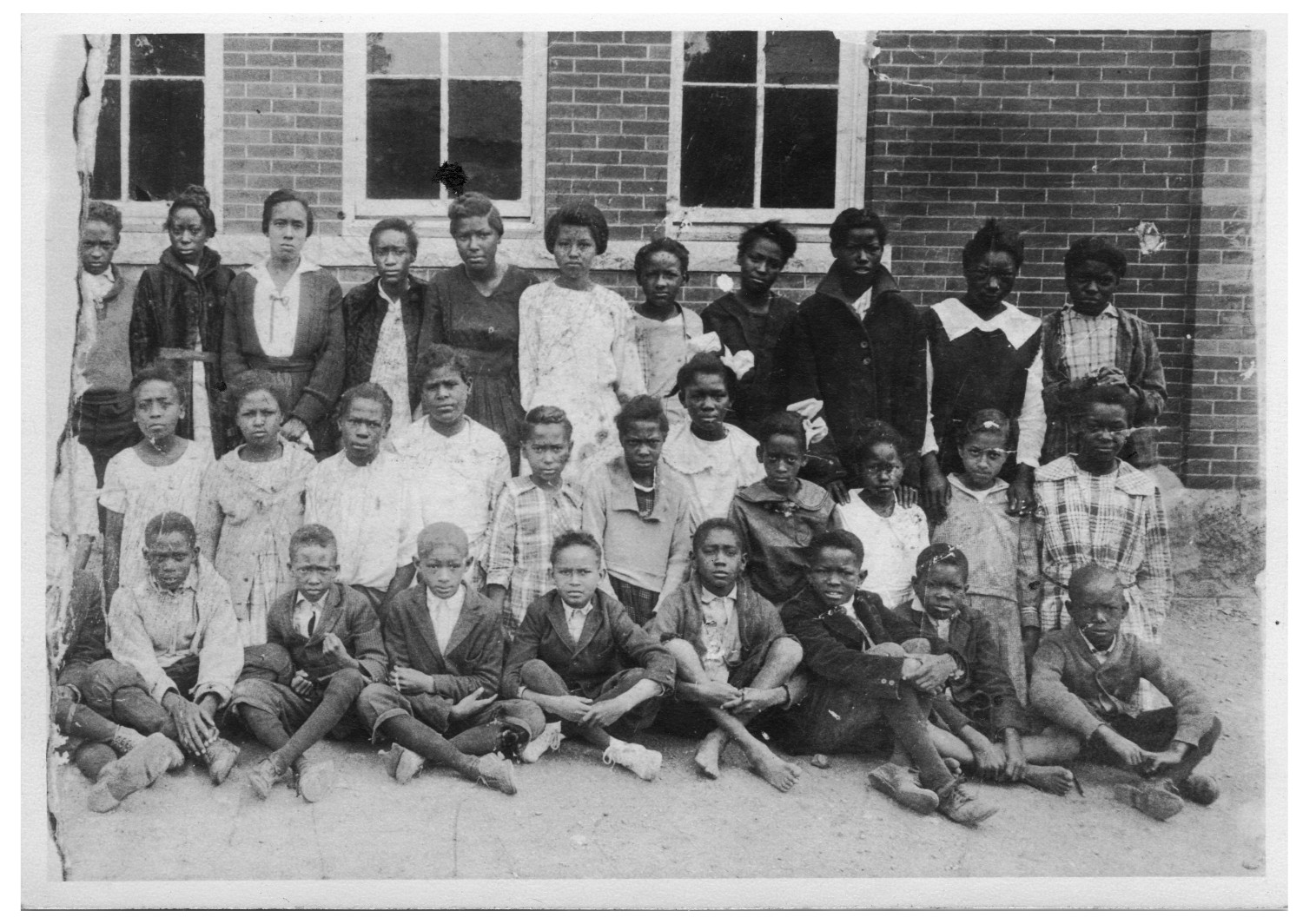 Backstory and Context
A high school was already prominent in the community, but it was segregated; it was determined to establish an African American school; this would be the first colored school in the district (1932). The school was tiny, a one-room building that sits on the corner of Myrtle and South Muskingum streets. The first class to enter into the building consisted of eight students, and was led by Ms. Ella Sayles.

When the community expanded, the school was required to grow. There was a demand in classroom size, prompting the creation of three classrooms (1940s), the most interesting thing happened; when population grew the students were required to attend their classes in shifts. That was in 1947-48, and the size continued to increase.

Blackshear High School opened its doors in the fall of 1948. The name "Blackshear" came from the Black Texas educator -- Edward Lavoisier Blackshear (1862-1919). Some years have passed, but it 1966, Blackshear High School became Blackshear Middle School, and in 1983 it became an elementary school.

A marker is located on the campus of the elementary school that can be visited anytime.

Many students, whom attended Blackshear High School, feel as if they have been forgotten once the school had been transformed into an elementary school. Shelia Collins reflects back at the time she spent at the school, but was devastated when the doors were closed; "After the school closed, it became a junior high, and then a high school. The school colors changed, the mascot changed. The stadium was knocked down. It was as if Blackshear High School, and the students who graduated from it, had never existed". Once the school closed its doors the students no longer had their Kelly green and gold to cheer on their sports teams and mascot -- the steer.

The students now hold a reunion every two years so they can converse with their fellow classmates.


Sources
Kirchner , Bill. "Site of Blackshear High School Historical Marker." Historical Marker. N.p., n.d. Web. 06 Mar. 2017

Sterkel, Mark, and Blackshear Remembered BY DIANNA WRAY Odessa American. "Blackshear remembered." Odessa American. N.p., n.d. Web. 08 Mar. 2017.




Additional Information