Historical Marker: The Miami and Erie Canal
Introduction
This marker indicates the route of the Miami and Erie Canal, which once flowed on what is now East and West Central Parkway, then south on Eggleston Avenue to the Ohio River (see map below). The canal was built between 1825-1845 and the cost of millions of dollars. The endpoint at the river marked the southern terminus of the canal, which ran all way to Lake Erie. In all, the canal stretched roughly 224 miles (some sources state 250 miles), starting in Toledo and heading south through Defiance, Piqua, and Dayton, before finally reaching Cincinnati. The canal had numerous locks, aqueducts, feeder canals, and man-made reservoirs. Its purpose was to provide easy transport of goods to the Ohio River and Lake Erie. Horses, mule, and oxen pulled boats along the river.
Images
One of the locks of the canal still seen today.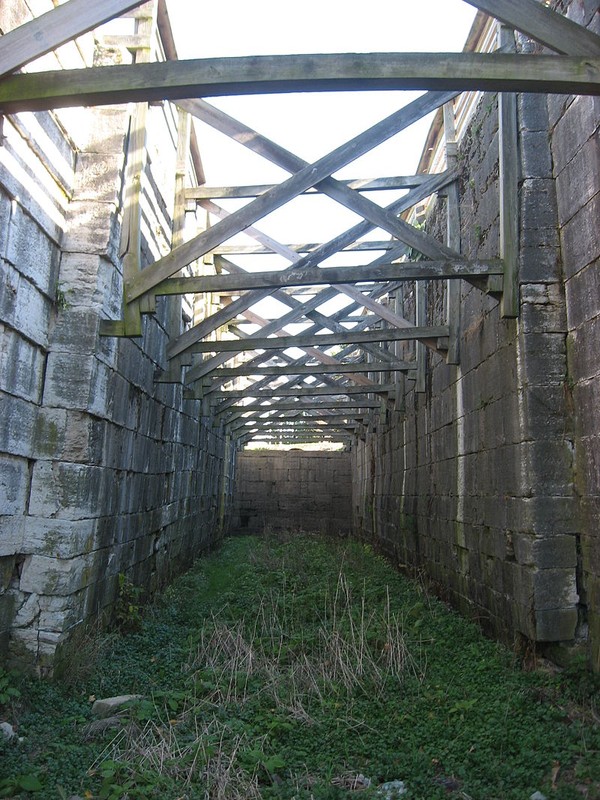 Map showing the canal route through Cincinnati.
Map showing the Miami and Erie Canal, and the Ohio and Erie Canal.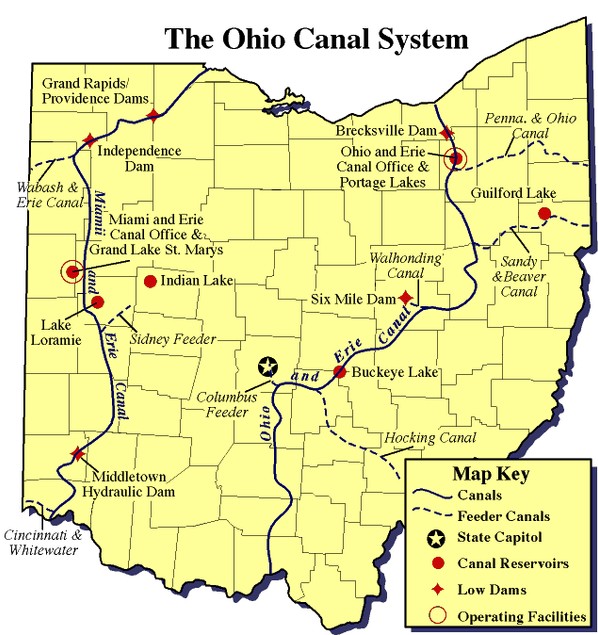 This historical marker was dedicated in 1959 by the Cincinnati Chamber of Commerce. Photo by Dale K. Benington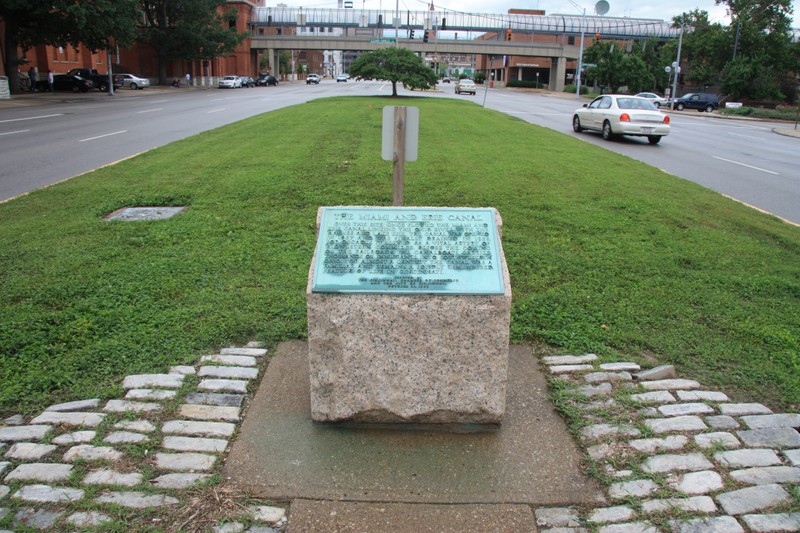 Backstory and Context
Railroads, which were faster and could transport more goods, gradually supplanted the canals in Ohio beginning in the 1850s. Despite this, the canal continued to be used until 1913, when a flood destroyed much of the canal. About 75 total miles of the canal still exist today. Despite the constant need for maintenance, the canal was a great success and boosted the state's economy (another canal, the Ohio and Erie Canal, which was located in the eastern portion of the state, was equally beneficial) for several decades.

Sources
"Canal Index Page." Shelby County Historical Society. Accessed March 6, 2017. http://www.shelbycountyhistory.org/schs/archives/canalarchives/index.htm.

"The Miami and Erie Canal." The Historical Marker Database. Accessed March 6, 2017. http://www.hmdb.org/marker.asp?marker=43960.

"Miami and Erie Canal." Ohio History Central. March 6, 2017. http://www.ohiohistorycentral.org/w/Miami_and_Erie_Canal.

"Miami and Erie Canal." Touring Ohio. Accessed March 6, 2017. http://touringohio.com/day-trips/miami-erie-canal.html.

Photo and Cincinnati map image: Wikimedia Commons; Ohio map: Ohio Department of Natural Resources


Additional Information