Museum of Fine Arts
Introduction
The Museum of Fine Arts is the only museum on the West Coast of Florida that encompasses 4500 years of art in one building. Having opened in 1965, this museum was the first downtown waterfront art museum in St. Petersburg. It offers history through art that is of interest to visitors of all ages. Features of this museum include indoor gardens, photography collections, a café, and many other items of interest.
Images
Historical view of the museum.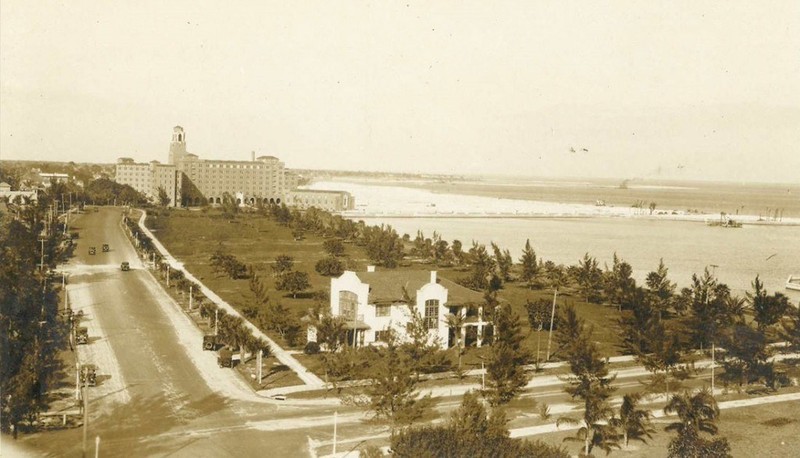 Modern-day view of the front portion of the museum.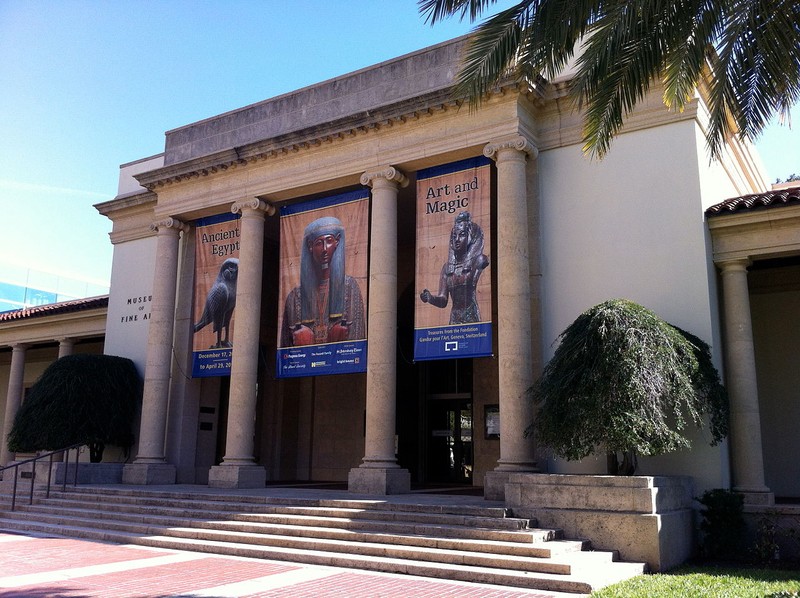 A snapshot of the historical art exhibits within the museum itself.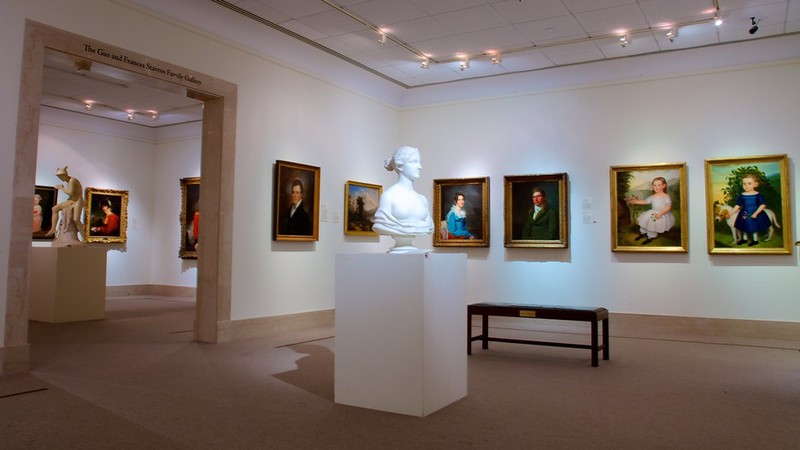 Exterior view with outdoor seating opportunities while visiting the museum.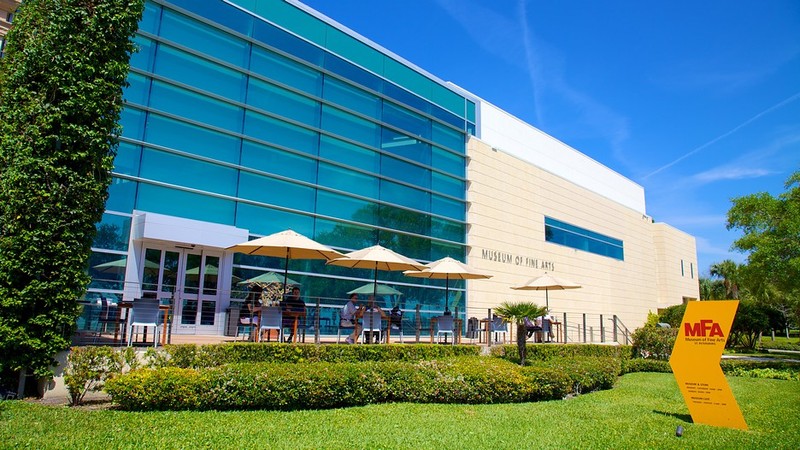 Backstory and Context
Created in 1965, the Museum of Fine Arts was discovered by Margaret Acheson Stuart. It opened to the public in 1965 as the first downtown waterfront museum in the St. Petersburg area. Stuart wanted to utilize the collections, exhibits, and historical teachings of the museum to positively influence its visitors.
Similar to other popular historical destinations, this museum endured many improvements. For instance, beginning on March 4, 2006, the museum was granted twenty-one million dollars to expand its grounds. With this new funding, the museum became twice as large as its original size. Due to this expansion, a new section of the museum was created and was entitled, "Hazel Hough ". The substantial growth of the museum included a library expansion, a café, and a shop enlargement.
The Museum of Fine Arts maintains many features that enhance visitors' experiences while at the museum. There are two indoor gardens and many seating areas for leisure activities. There are also adult segments of the library that may include, but are not limited to, lectures and concerts that are orchestrated for the adult audience.
The museum possesses a diverse selection of art exhibits of all forms, as there are close to 18,000 art pieces within the museum. For example, many exhibits were created in the middle of the nineteenth century, which offers a broad range of time periods. American history pieces include the Berenice Abbott's SS Normandy, Alfred Stieglitz's The Steerage, and many others. Other famous artists, such as Monet, O'Keeffe, and Hassam, are featured within the museum.


Sources
History. Museum of Fine Arts. January 01, 2017. Accessed March 06, 2017. http://mfastpete.org/about/history/.

Museum of Fine Arts- St. Petersburg, Florida. Wikipedia. January 25, 2017. Accessed March 06, 2017. https://en.wikipedia.org/wiki/Museum_of_Fine_Arts_(St._Petersburg,_Florida).

Museum of Fine Arts. Expedia. January 01, 2017. Accessed March 06, 2017. https://www.expedia.com/Museum-Of-Fine-Arts-Downtown-St-Petersburg.d503032.Vacation-Attraction.


Additional Information