The Vogue
Introduction
The Vogue opened in 1938 as a movie theater. After being closed for a number of years, it reopened in 1977 as an adult theater, but has since become of the city's leading music and entertainment venues.
Images
The Vogue in its early years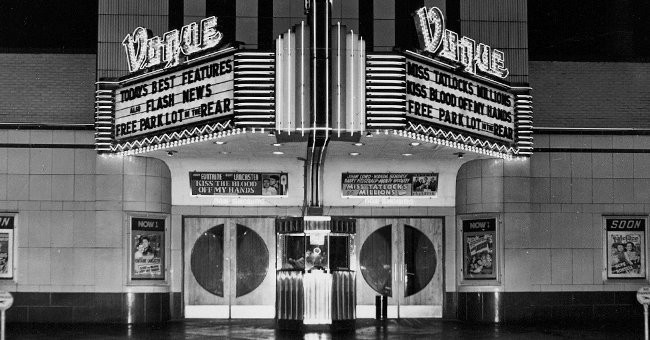 Nighttime view of the Vogue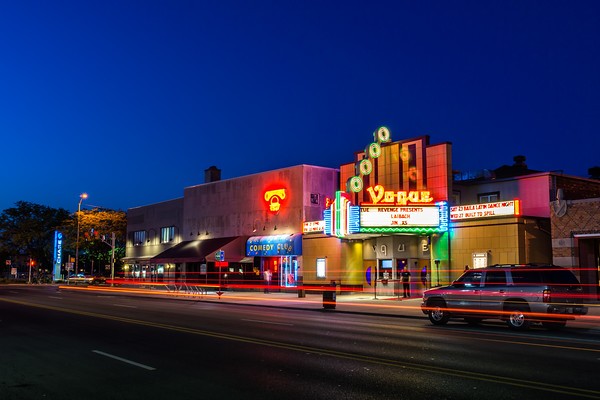 Backstory and Context
The Vogue has a long and colorful history in Indianapolis. The venue opened in 1938 on College Avenue and was the city's first air-conditioned theater. For three years, it was one of the most well-known movie theaters in the Midwest. After three years, the theater closed and it sat empty for decades, until it reopened in 1977. At that point, the Vogue tried a different approach: it began to show X-rated movies, including the adult classic "Deep Throat."

Over the last twenty-five years, the Vogue reinvented itself again, transforming into one of the city's most popular entertainment venues. Nowadays, the Vogue is a dance club and regularly hosts musical acts from around the country, including the Dave Matthews Band, Johnny Cash, the Black Keys, and the Red Hot Chili Peppers. A small venue with seating for only 1,000, every show at the Vogue has an intimate quality that makes it popular with concert-goers.

The theater is such a staple in the community that it's sometimes referred to as the "Lighthouse of Broad Ripple;" Indianapolis-themed artwork often features the Vogue. With its vintage look and charm, the theater's facade is often used in photo shoots and is immediately recognizable. The Vogue's interior has been completely redone over the years, but the exterior still retains the look of an old-fashioned movie house.


Sources
Smith, Bruce C. (August 16, 2004). "Broad Ripple boasts diverse community". Indianapolis Star.
Additional Information