Flanner House
Introduction
Flanner House traces its history to 1898 when white mortician and philanthropist, Frank Flanner, donated buildings for the construction of a "Negro community center." Since its inception, Flanner House has committed itself to social services, employment training, and recreational and health programs. Flanner House has expanded and relocated numerous times over the course of its history, but the core of its mission has not changed: community service through education and self-help.
Images
Residents at Flanner House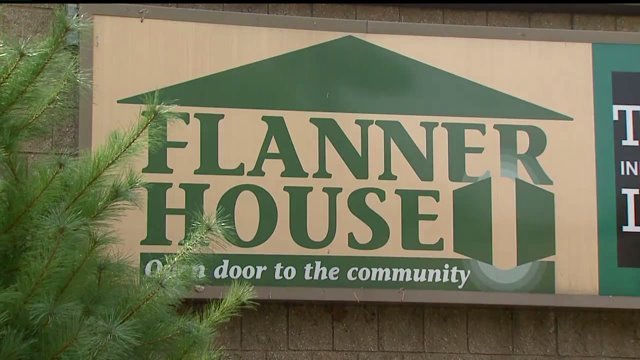 Future residents of Flanner Homes working on their home.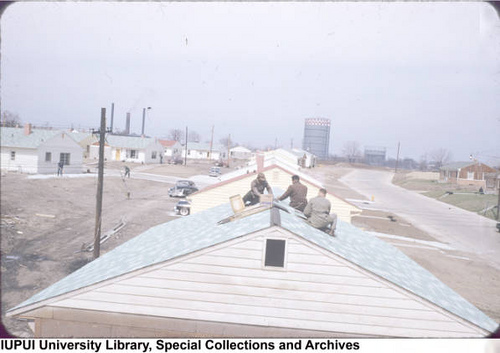 Backstory and Context
Flanner House was founded in 1903, by local philanthropist Frank Flanner. Flanner House was part of the settlement house movement, in which middle-class "settlement workers" lived in impoverished inner city neighborhoods, where they shared knowledge and culture with local residents. Through varieties of educational, vocational, and cultural programs, settlement workers hoped to mitigate the poverty in America's cities.

Flanner House became the first settlement house for African-Americans in Indianapolis, and offered a number of community programs. One of its first projects was the 1908 establishmnet of a home for unwed mothers and their children.

In 1936, the Tuskegee Institute-trained Cleo Blackburn became the director of Flanner House. Blackburn had a strong belief in teaching individuals to help themselves, and his self-help philosophy became the guiding principle of the organization.

Under Blackburn's leadership, Flanner House gained national attention for several of its programs. In 1946--shortly after the publication of the Indianapolis Study--Flanner initiated a "sweat equity" housing project known as Flanner Homes. The project assisted low-income African-American war veterans in building their own homes, and the project became a model for others around the country.

In 1954, Blackburn created a program known as the Fundamental Education project, which focused on creating responsible citizens by teaching pride and initiative. This, too, garnered national attention for Blackburn and Flanner House, and Blackburn was able to secure several federal grants for Flanner House as a result.

In 1979, Flanner House moved to its current location at 2424 Dr. Martin Luther King, Jr. Drive. Throughout the 1970s and 1980s, Flanner House continued to add programs which would address the needs of the community. Flanner Homes was named a National Register Historic District in 2003.
Sources
Pierce, Richard. Polite Protest: The Political Economy of Race in Indianapolis, 1920-1970.
Additional Information